In the last few years, there has been a revolution in financial technology, or fintech. Hundreds, if not thousands, of new companies have launched, offering innovative new financial products and billions in investment capital has flowed into these companies.
In addition, some key regulations have been changed, and new rules brought in, such as open banking, which have made it easier for these new companies to thrive and offer the consumer more choice. Some of these new products have become massively successful, and have forever changed the way we live our financial lives.
We look at the different areas that technology transformed and what products have emerged that can help you take control.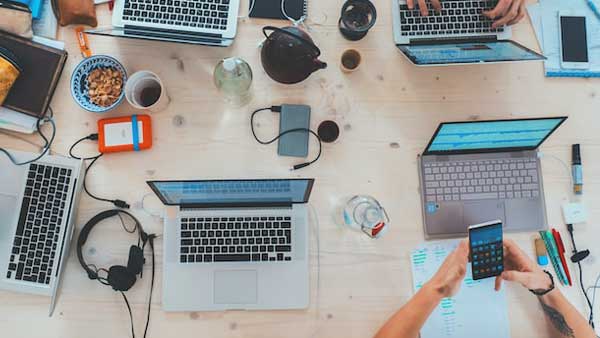 Banking
For decades in the UK, banking was dominated by the 'big 4' banks – Lloyds, HSBC/Midland, Barclays and Natwest. A vast majority of UK bank account holders had accounts with these banks, and very rarely moved. The UK financial industry and regulatory bodies have played a large part in changing this, by encouraging the new fintech companies, and setting up things like open banking and the Current Account Switching Service (CASS), so that it is far easier to switch banks, and there are far more banks to switch to. Millions have now made the switch, saving money, getting new useful features, and better deals on savings, overdrafts and more.
Notable digital banks/current account providers:
Starling Bank
Probably the most successful UK digital bank, Starling Bank offer a simple and low cost app based banking solution that has seen them gain over 3 million customers in the UK.
Monzo
Monzo are Starling Bank's main rival, having also gained millions of customers. They offer a more extras focused product, with various paid tiers that gain you extra goodies.
Revolut
Probably the biggest financial technology company of the last few years, Revolut offer a host of different financial services, but the core of their app is their current account and debit card. Not yet a bank in the UK (although their license is pending), Revolut look like they will be growing more.
Cashplus Bank
Using banking technology is not just for people with a spotless financial history. Cashplus offer a smartphone app based bank account aimed at those with a poor credit history, They have add-ons like Creditbuilder, which helps people build a credit history to improve their rating.
---
Investing
It is easy to argue that no financial sector has been more transformed by technology than investing. The massive rise of smartphone investment apps both in the UK and across the world has seen the number of people trying investing for the first time explode to a level never seen before. People have more access to information, but more importantly, they have access to cheap, or even free trading, thanks to the apps, and things like fractional trading (where you can buy a fraction of a share rather than all of it at once).
One thing to always remember with investment however, is that your money is at risk. It is always possible for your investment to go down in value, and even to lose all of your money. Some of the investment apps also allow you to trade very risky assets such as CFD and cryptocurrency. Some financial experts even believe that making it so easy and cheap to invest is a negative thing, as many inexperienced investors will lose money. So always do your research, understand what you are getting into, and never invest more than you can afford to lose.
For more information on investing, check out The Financial Wilderness, who have a range of helpful articles.
The investing platform market is a crowded one, and most apps fall into the following different types:
Investment Apps
Millions of people in the UK and across the world have started using these apps in recent years, and the sheer number of new investors on these apps have even affected the stock market itself recently!
These apps generally allow the investor to buy fractional shares, with either a free or very cheap trading fee. Some also offer more exotic things to trade such as CFDs. Notable trading apps include Freetrade, eToro and Trading 212.
Robo-Advisors
In the old days, if you wanted to invest in stocks and shares, you would need to go to a financial advisor, who would do all of the trades for you, and take a hefty fee (and you would often never know what that was). Nowadays, as with so many other things, there is an app for that! Robo-advisors do the same job as a financial advisor, but with algorithms rather than people. They ask you what sort of financial product you want (i.e. ISAs, pensions of general investments), what level of risk you wish to take, and the type of investment (i.e. social responsible or standard), and then they create an investment plan for you. The costs are a fraction of what a financial advisor would charge, and you don't have to do all of the research like you would with the investment apps or traditional investment platforms. The biggest robo-advisor apps in the UK are Nutmeg, Moneyfarm and Wealthify.
Automatic Investing Apps
Automatic investing apps aim to take all of the stress out of saving money. They connect to your bank via open banking, and analyse your spending, then take it automatically from your bank account (so you may not even notice), and invest it or save it into the scheme you have chosen. It is a great way to build up savings and investments with the least hassle possible. Providers such as Chip, Plum and Moneybox are helping customers across the UK to grow their wealth.
Online Investment Platforms
Finally, the online world has transformed several of the older investment firms by making them more accessible and good value. Platforms such as Hargreaves Lansdown, Interactive Investor and Fineco Bank have simple online trading platforms – that are generally aimed at customers with a higher amount to invest.
---
Budgeting
We briefly touched on the digital banks that have useful budgeting features in the banking section above. However, whilst the bank functions can be useful, they will only allow you to do you budgeting for the funds you have held with their bank. But what if you (like most people) have multiple bank accounts, credit cards, investments accounts etc? That is where budgeting apps come in.
Budgeting apps were made possible by open banking – which was a process begun by the EU, and has really flourished in the UK. It is based on the concept that a person's financial data is their own property, and that they should have open access to it. In practice this means that now banks, credit card providers, and other financial companies have to give access to your financial data i.e. transactions etc, upon your request, to any licensed financial app.
This means that the apps can display the data from all of your accounts in one place within their app – so you can see your entire financial life in one place. They then give you tools to help you budget, such as categorization of your money, goal setting, and reminders/nudges to keep you on track.
It's all automated, so now you can have almost instantly something that would have taken hours of toil with an Excel spreadsheet just a few years ago.
Popular budgeting apps include: Money Dashboard, Moneyhub, Emma, Snoop
---
Shopping
Buy Now Pay Later (BNPL)
Only a few years ago, if you wanted to buy something, but you didn't have the money to hand (maybe it was just before payday…), your only choice was to get out your credit card, and then get hit with hefty interest rates if you didn't pay it back promptly.
Luckily now there are Buy Now Pay Later providers such as Klarna, Zilch and Clearpay. They offer payment in installments for products so you can spread the payment, They are usually in 3 or 4 payments, spread over 6 to 8 weeks. The best thing about them, is that this is interest free! You don't even have to sign up to anything, you just choose them as the payment method when purchasing something, and they do all the rest.
Of course, caution should be taken when using BNPL providers, as it is too easy to overreach yourself and buy more than you can afford, so take care to ensure you have enough to cover all of your purchases!
Aside from the BNPL providers, other innovative companies have launched payment based solutions that allow you to simplify your finances and save money.
For example Curve is a Mastercard debit card that allows you to empty your wallet of all your other cards, and control which card you use when and what for. You simply apply for a Curve card and set up the app, and then you connect all of your other cards to the Curve app. These can be debit cards, credit cards, and even store cards. Then, when you make a payment, you simply choose which underlying card you want to use on the Curve app, then pay with the Curve card. The funds will then be debited from whichever underlying card you choose to pay with. Basically it's the only card you will ever need to carry around with you. You can even go back in time to switch which card you used for previous payments.
There has really never been a better time to be a customer of financial services. There are many ways you can use technology to manage, track, and optimise your finances. Average users can even now access products that were previously only available to the rich.
Happy saving (and budgeting, investing, shopping….)!