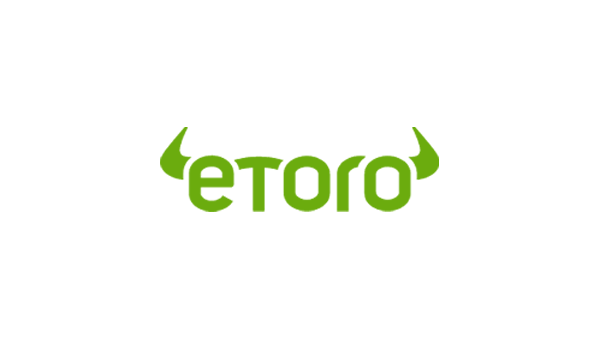 ---
Table Of Contents
---
Etoro – In Brief
Etoro was first founded in 2007 in Israel, and in 2010, they launched the first version of Etoro. The key feature of the app was what they term 'social trading'. This refers to the ability within the app for you to copy the trades of other successful traders on the platform using their 'Copytrader' function. This function is still one of their key selling points.
---
Etoro Pros & Cons
Pros:
The Copytrader function is a great way to watch other successful traders and learn from their strategies.
Large selection of cryptocurrencies to trade.
Easy to use app.
A good option for beginner investors.
---
What is Etoro?
The key functions of the Etoro app are to trade stocks, shares, ETFs, forex and cryptocurrency. Etoro also allow customers to trade CFDs. Etoro state that customers in over 140 countries can use Etoro, and in late 2021, claimed that nearly 25 million accounts had been set up on their app.
What is a CFD?
CFD stands for 'Contract For Differences' and refer to a customer being able to profit from the price change of a particular security. Essentially the trader will 'bet' whether the price of something will go up or down, and it is possible to win or lose significantly more than the initial investment. CFD trading is prohibited in the USA, but allowed in other territories such as the UK.
Etoro state on their website that 68% of retail investor accounts lose money when trading with their platform.
Etoro Features
Copytrader – allows you to copy the trades of successful traders
Trade stocks, shares and ETF and Forex.
CFD & Cryptocurrency trading
Virtual portfolio – make practice trades with a virtual $100,000.
Extensive educational and research resources and tools.
Etoro Money
Etoro Money is a completely separate app and product from the Etoro investment platform, that Etoro launched in the UK in 2021 after an acquisition. It is an e-money wallet where you can store cash and cryptocurrency, and you also get a Visa debit card.
An Etoro Money account may be attractive to users of the Etoro investment platform, as you can transfer funds from your Etoro Money account into your Etoro investment account without any currency transfer fee. As the base currency of Etoro is USD, if you transfer funds from your UK GBP bank account direct to your Etoro investment account, you will be charged 0.50% of the amount transferred as a fee.
Who is Etoro for?
As with many of the app based trading platforms, Etoro is appealing to inexperienced or beginner investors, as they offer a simple entry to investing. In addition, with older trading platforms the costs can be rather complex. Although there are some costs on the Etoro platform that need to be understood, in general it is easy to navigate.
Etoro have a large amount of investment and trading educational material and research tools than some of their competitors. Somewhat oddly, certain of these resources are only available to users who have a larger amount of funds in their account.
Etoro is available in over 140 countries. Users must be over 18 to create an account.
---
---
Etoro Costs & Fees
Whilst Etoro allows the basic trading of stocks, ETFs and CFDs etc for free, there are costs for certain functions within the app, so it is important to be aware of these.
Depositing Funds:
The base currency of Etoro is USD. Therefore, any time funds are put into Etoro from a UK GBP account, you will be charged their standard fee, which is 0.50% of the amount deposited.
Whilst Etoro allows the basic trading of stocks, ETFs and CFDs etc for free, there are costs for certain functions within the app, so it is important to be aware of these.
Withdrawing Funds:
Etoro charge a flat fee of $5 for withdrawing funds, with a minimum withdrawal amount of $30.
Inactivity Fee:
If your account is inactive for over 1 year, Etoro will start charging $10 per month.
CFDs:
With CFDs Etoro will make a percentage profit from the 'spread' i.e. the difference between the sell and buy price.
In addition, Etoro charge for holding positions on CFDs overnight or over the weekend.
Is Etoro Safe?
As a financial entity where you may put your money, Etoro has a variety of safeguards in place
Etoro is regulated in the UK by the Financial Conduct Authority
Funds in your standard Etoro account are covered by the Financial Services Compensation Scheme (FSCS), which means that funds are covered up to a maximum of £85,000 per customer.
Etoro also has investment insurance which covers all customers in case of Etoro going into insolvency.
In general in regard to safety, all customers need to be aware that Etoro is an investment app, and investments are inherently risky. It is always possible that for any money you invest in stocks, shares, ETFs, etc it could be lost completely.
Etoro also offer certain investments, such as CFDs, Forex and cryptocurrency, that are significantly more risky than standard stock trading.
Therefore – it is crucial that when considering trading with Etoro (or any other trading app or broker), that you understand the risks you are taking with the type of investment you are making.
Etoro Customer Reviews
Etoro has a score of 4.2 out of 5 on Trustpilot, with nearly 15,000 reviews. 55% of reviewers gave the app the maximum score of 5 out of 5. These happy customers generally praise the ease of use of the app, and the help they receive from the customer service team. 26% of the reviews give the lowest score – 1 out of 5. Of the bad reviews, many people appear to complain about specific trading issues they have had. To Etoro's credit, they are very active on replying on Trustpilot and seem to be keen to resolve any issues.
There is an unofficial subreddit on Reddit that currently has over 27,000 members. This is a goldmine of useful information for existing Etoro customers or anyone considering becoming one.
Etoro Alternatives
Similar app-based trading platforms to Etoro include Freetrade and Trading 212. You may prefer a more passive investing experience with a robo-advisor platform like Nutmeg or Wealthify. For larger and more frequent investors, a platform like Hargreaves Lansdown or Fineco Bank may suit you better.
---
Etoro FAQ
Is your money safe with Etoro?
Any investment is risky, so you should always be very aware that it is possible to lose money whatever platform you use. Etoro also offer CFD trading, which can be very risky. Ads a platform however, Etoro have all of the safeguards you would expect from an investment platform regarding regulation and FSCS protections.
Is Etoro best for beginners?
Etoro certainly have a range of features that would suit beginner investors. Their Copytrader feature allows you to copy other, successful traders. In addition, you can set up virtual trades before you commit to using real money. Finally, their free trading allows you to try things out without incurring high costs.
Which is the best trading platform?
There are many investment platforms available in many different types, so the best one really depends on your situation and requirements.
---
Etoro Verdict
Etoro is part of a market space that gets ever more crowded i.e. app based trading platforms with a simple and low cost trading offer. Etoro differentiates itself with its 'social trading' concept, with its Copytrader function – which can be a great resource for beginner traders to see what trades more experienced and successful traders are making.
Articles on the wiseabout.money website may contain affiliate links. If you click these links, we may receive compensation. This has no impact on our editorial and any money earned helps us to continue to provide the useful information on our site.