Lightyear – In Brief
A relative newcomer to the investment platform market, Lightyear was launched in 2020 by people from other fintech success stories such as Wise. Their investment offering is simple and low cost, but does have less choice in regard to products and assets than some competitors.
---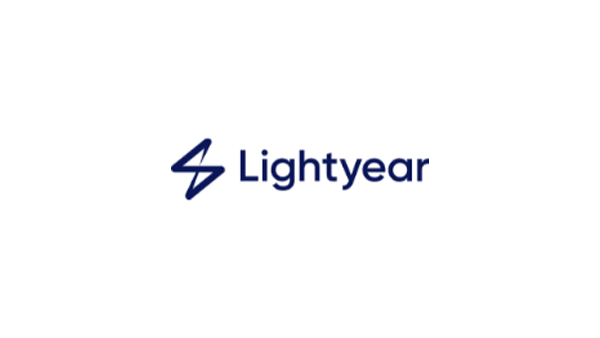 ---
Table Of Contents
---
Lightyear Pros & Cons
Pros:
ETFs are commission free, and stock trade cost is low
Earn interest on uninvested cash
Regulated by the Financial Conduct Authority in the UK
Hold various currencies in a multi-currency account
Buy fractional shares
Cons:
Deposits not covered under the Financial Services Compensation Scheme (FSCS)
No stocks & shares ISA
No SIPP
Range of investments limited compared to some competitors
Limited investment information and guidance
---
What is Lightyear?
Simplicity, usability and accessibility are the key goals of the Lightyear app. They have focused on creating an app that is very easy to use, a decent selection of assets to buy, and a pricing structure that is both low and easy to understand.
The investment services market is crowded, with many options for investors, but Lightyear does have some attractive features that will appeal to many investors. Lightyear is one of the most competitively priced investment platforms in the market, and the option for earning interest on uninvested cash is great.
Lightyear Products & Features
Multi-Currency Accounts
All Lightyear customers automatically get a multi currency account where they can hold GBP, EUR and USD.
General Investment Account (GIA)
The Lightyear GIA is the only current option for investing, as they do not offer a stocks and shares ISA or SIPP.
Commission free trading of ETFs
Whilst there is a small fee for trading stocks (more details in the Fees section), Lightyear allow the trading of ETFs with no fees. As ETFs are a fantastic way to build up a highly diversified portfolio, this can be a very attractive proposition for investors.
Fractional Shares
Many of the world's largest stocks are expensive, even for one share! As of September 2023, one stock of Apple costs £140, and of Tesla £165. For investors looking to start small, it is hard to build up a diversified portfolio at these prices. Lightyear allows customers to buy fractional shares, which means that it is possible to buy 10% of an Apple share, which would be £14. This is a great way for beginner investors to enter the world of investing and buy shares of their desired companies.
Interest on uninvested cash
All customers can hold funds in their multi currency accounts and will receive interest rate payments on this uninvested cash. Lightyear simply take central bank rates, then take a small fee. As of September 2023, the interest rates offered were:
GBP – 4.5%
EUR – 3.0%
USD – 4.5%
Lightyear Fees
The Lightyear fees are very simple and very low. The only fees that Lightyear charge are:
Trading fees
Lightyear allow customers to trade ETFs completely free. For individual stock trading, the execution fees are:
US stocks – 0.1% per trade, up to a maximum of $1
UK stocks – £1 per trade
EUR stocks – 1 EUR per trade
Lightyear have low trading fees compared to some other investment platforms such as Hargreaves Lansdown or Interactive Investor. However some other platforms such as Freetrade and Trading 212 allow free trading.
Currency Conversion Fees
Lightyear charge a fee of 0.35% for foreign exchange. All Lightyear customers get a multi -currency account, consisting of GBP, USD and EUR accounts. When adding funds to your account, if you send in GBP, then the funds would go into the GBP account, and not incur a currency conversion fee. However, if you then want to purchase US stocks, then the funds would need to be converted to USD and the 0.35% fee would be charged. You could avoid the currency conversion fees by only buying stocks in the currency that you fund your account with. This would limit your investment options however!
Card Deposit Fee
It is possible to deposit funds into your Lightyear account via various methods. With bank transfers, there is no cost to deposit, and it takes 2 to 3 days before your funds typically arrive.
It is also possible to choose the fast deposit options, via debit or credit card or via Apple Pay or Google Pay. However, a fee of 0.5% of the amount deposited will be charged after you have reached the lifetime limit of £500 worth of deposits.
Other Fees
Lightyear do not have any other fees aside from the above. They do no have account fees, inactivity fees, or withdrawal fees, which many other investment platforms have.
The simplicity and transparency of the Lightyear fee structure is a definite advantage, as users can often be surprised by charges on some investment platforms.
Lightyear Minimum Investment
Unlike some other investment platforms, Lightyear have no minimum investment amount.
Lightyear Portfolios
Lightyear does not have set portfolios or investment plans for users. Customers must choose their own investments from the range of stocks, shares and ETFs available. If you are looking for a platform that has ready made portfolios to invest in, then it is better to consider a robo advisor such as Nutmeg or Moneyfarm.
Lightyear – is my money safe?
Lightyear are an appointed representative of Risksave Technologies Ltd, who are regulated in the UK as a licensed investment firm by the Financial Conduct Authority (FCA). This means that customer assets must be kept separate from Lightyear assets, so they should be safe in the event that Lightyear went out of business.
However, bear in mind that funds within Lightyear are not protected under the Financial Services Compensation Scheme (which covers customers up to £85,000).
When you hold shares with Lightyear, there is extra protection. If they are European shares, then they are protected under the Estonian Financial Supervision Authority, up to 20,000 EUR, and if they are US shares, then the Securities Investor Protection Corporation covers up to $500,000 per investor.
Lightyear – Guidance and Education
Lightyear provides some simple data on assets, such as analyst ratings and trading ideas. Compared to platforms which excel in this area such as Hargreaves Lansdown, the offering is limited, but it is definitely enough for users to gather information.
Lightyear – Performance
As Lightyear does not have any ready made portfolios, it is solely down to the individual investor to choose the assets they wish to invest in.
Lightyear Investing App
The Lightyear app is very widely praised by users, with virtually all of the reviewers on Trustpilot saying how much they enjoy using it. The founders of Lightyear are fintech veterans and clearly understand the importance of a slick and simple app in today's smartphone based world.
Is Lightyear good for beginner investors?
Lightyear does have several benefits that can work well for beginner or less experienced investors. Investing platforms can sometimes have high fees that you may not expect, whereas Lightyear have low fees, that are very simple to understand.
In addition, as they have no minimum investment, and users can buy fractional shares, so it is great for investors who wish to start small.
On the other side, the guidance and education is quite limited, and they do not have comprehensive research tools, or a demo account. The demo account function, where you can trade with virtual cash, is a great tool for beginners, as they can do practice trading with no fees.
Finally, Lightyear does not offer any guides or portfolios. Therefore, the customer is responsible for creating their own diversified portfolio.
---
---
Lightyear Customer Reviews
Lightyear have a score of 4.8 out of 5 on Trustpilot, the reviews site, which is an impressive score. So far they have around 500 reviews on there, which is not huge, but reflects that they are a relatively new product. 81% of the reviews give the app the top score of 5 out of 5, and these happy customers overwhelmingly praise the slick and easy to use mobile app.
Lightyear Alternatives
The investment platform market is quite crowded nowadays, and there are many different types of app to choose from.
If you want to have ready-made portfolios, where the investment decisions are made for you, then it would be better to look at robo advisors such as Nutmeg or Wealthify. However, you should be prepared to pay an annual percentage fee on funds held with these providers.
Larger, more long standing investment platforms such as Hargreaves Lansdown and Interactive Investor have much larger selections of assets to choose from, and more educational resources. However, they will also have higher fees than Lightyear.
---
Lightyear Investing FAQ
How can I withdraw my money from Lightyear?
Users can withdraw their money from Lightyear easily. Funds can only be sent via bank transfer, and GBP and EUR fund typically arrive the same day, with USD funds taking 1 to 2 days.
Is Lightyear a bank?
Lightyear is not a bank, but rather is an investment platform. That means that your money is not protected in the same way as it would be in a bank.
How does Lightyear make money?
Lightyear have very transparent and low fees, with the main fees being for trades and for currency conversion. They will also make money on the interest paid out to customers on their uninvested cash. For example, in September 2023, Lightyear were offering 4.5% interest on GBP held with them, whilst the Bank Of England base rate is 5.25% – giving them a profit on the savings held with them.
Lightyear only launched in 2020, and are not yet profitable. They are currently funded by investment, and according to Crunchbase, had raised investment of over £28 million in late 2022.
---
Lightyear Conclusion
It seems as though new investment apps are emerging every year, but Lightyear have created something simple, low cost, and with a low barrier to entry. Experienced investors may find the asset options somewhat limited, but for those starting their investment journey, Lightyear is definitely worth a look.
Articles on the wiseabout.money website may contain affiliate links. If you click these links, we may receive compensation. This has no impact on our editorial and any money earned helps us to continue to provide the useful information on our site.