Chip – In Brief
The Chip app is designed to assist you with saving money, using artificial intelligence (AI) to analyse your spending. The app then calculates out an amount that you can easily save on a regular basis. It will then automatically move the amount from your bank into Chip, and they have a variety of saving and investment options that you can then use to grow your money.
---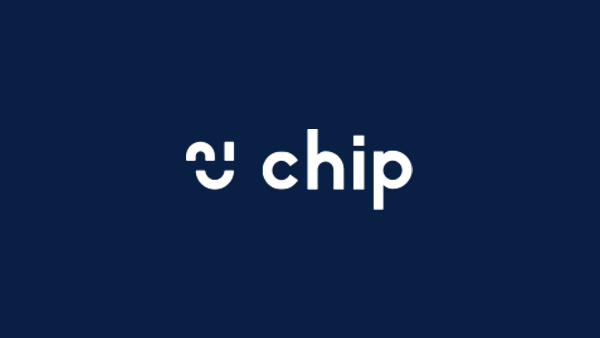 ---
Table Of Contents
---
Chip Pros & Cons
Pros:
A simple way to start investing and saving
Automatic savings means you can save without noticing
Automatic spending analysis
Cons:
Investment options limited compared to other investment platforms
Can only connect one bank account at a time to Chip
---
What is Chip?
Chip uses Open Banking technology to connect to your bank account. This means that you can connect the Chip app to your primary bank account, and your transaction data will be automatically sent to Chip, and then their AI can analyse the data.
Once your money is in Chip, you can then decide on how to then either save or invest it, via the options they have available.
The main idea behind Chip, is that their AI will calculate an amount that you can easily afford on a regular basis, so that you will not even notice that it is gone, and therefore you are saving without any effort.
Chip Features
Chip offer 2 tiers of product. Chip, which is free, and ChipX, which has a monthly subscription fee.
The standard Chip features available on both tiers are:
Automated saving via the Chip AI
Pay Day Put Away – set the monthly amount to be saved
Use the Chip savings accounts
Set savings goals
Invest with the Chip General Investment Account (GIA)
Access 3 basic investment funds
The below features are only available on the paid version of Chip – ChipX:
Reduced cost annual platform fee for investing of 0.25%, compared to 0.50% on Chip standard
Access to the Chip stocks and shares ISA
Access to ethical, cleaning energy and emerging markets funds
Access to actively managed funds, and innovative funds such as cryptocurrency
Savings:
Chip partner with ClearBank. They offer an Easy Access savings account. As of September 2023, the annual interest rate is 4.84% AER variable on savings up to £250,000. The interest is paid monthly.
Investments:
Chip offer a variety of different investment funds, that are managed by third parties such as Blackrock.
If you are using the free version of the Chip app, then you will only be able to invest via their general investment fund. With ChipX however, you have access to a far wider selection of funds, with varying risk and return levels.
Who is Chip for?
You will need to have your main account with one of the below banks, or you will not be able to use Chip.
Bank of Scotland, Barclays, Danske, First Direct, HSBC, Halifax, Lloyds Bank, Marks & Spencer, Monzo, Nationwide, Natwest, RBS, Revolut, Santander, Starling, TSB, Ulster Bank.
---
---
Chip Costs & Fees
Subscription Fees:
From mid January 2022 onwards, Chip will only have 2 tiers – Chip, which will be free, and ChipX, which will cost £3.00 every 28 days.
Investment Costs:
Chip have an annual platform fee for investments, which is collected monthly. The amount depends on which tier of Chip you use:
On Chip Free – you will be charged 0.50% of the amount invested per year, with a minimum of £1 per month.
On ChipX – it is 0.25% annually, with no monthly minimum.
There are also additional fees charged by the companies, such as Blackrock, who manage the funds that Chip offer. These vary depending on which fund you are using to invest. For example, the Blackrock Balanced Consensus fund is charged at 0.22% per year of the amount held in the fund, whilst the Blackrock Emerging Markets Fund is charged at 0.97%.
Is Chip Safe?
FSCS:
The Financial Services Compensation Scheme (FSCS), protects customer's deposits in case of a financial institution goes out of business. Up to £85,000 is per customer is covered. Chip are not directly covered by this, as they are not a licensed bank. However, all of their savings and investment accounts are provided by financial institutions who are, so, your funds would be protected with Chip.
Data Security:
Chip use Open Banking technology to connect to your bank account. This means that they have read-only access to your data, and never see your login details or passwords, and cannot make changes on your account. Chip also state that they use bank level encryption for all of your data.
Investments:
As with any investment, the value can go down as well as up, so it is your responsibility to understand this, and research any investment you are making accordingly.
Chip Customer Reviews
Chip has a rating of 4.1 out of 5 on Trustpilot from nearly 1000 reviews. 71% of the reviewers give Chip 5 out of 5, and many praise how much the app has help them to save, largely due to them not even noticing the amount that is taken out of their account by Chip.
18% of reviews rate Chip as 1 out of 5 – Bad. Some customers complain that any charges are not clear enough, and that it is hard to take money out of Chip.
Chip Alternatives
Chip is very much a multi-purpose app in that it provides both budgeting and saving/investing functions. The closest products that also offer these elements are Plum and Moneybox.
If you wish to have just the budgeting functions, without the saving side, then you can look at products such as Money Dashboard, Snoop, Emma, Moneyhub and Cleo. Bear in mind however, that Chip can currently only connect to one bank at a time, whilst the other budgeting apps can integrate with multiple institutions per customer.
Finally, most of the Fintech providers in the banking space will also provide money management tools, such as Monzo, Starling Bank, and Revolut.
---
Chip FAQ
How to withdraw money from Chip?
You can withdraw your money from Chip via the app. The amount of time it will take to get your money back depends on where it is saved or invested. It can be within minutes in some savings accounts, or a few days with others and with investments. However, if your savings are in a fixed duration account, you will need to wait until the end of the term.
Is Chip a legit app?
Chip is a fully regulated financial company in the UK. Customer deposits are protected under the FSCS, and hundreds of thousands of customers in the UK have trusted their savings with Chip. They are a newer company, but have all of the regulations and safeguards you would expect for a financial provider in place.
---
Chip Verdict
Chip combine Open Banking with their AI to see what amount you can comfortably save, and then give you a wide variety of saving and investment options to use once your money has reached Chip. The app could be just the thing that you might need if saving is something that you find hard to do.
Articles on the wiseabout.money website may contain affiliate links. If you click these links, we may receive compensation. This has no impact on our editorial and any money earned helps us to continue to provide the useful information on our site.