Update on Cleo – February 2022:
From February 2022, Cleo will be withdrawing the paid version of their app, and many features of the free app, from the UK market. They claim that this will be temporary, and that they will re-launch in the UK within 12 months, although time will tell whether this will happen.
Cleo say that they have made this decision because they wish to concentrate on the US market, where they claim '99% of our users are based'.
UK users will still be able to use certain features of the free Cleo app, but the paid version, Cleo+, will no longer be available, and UK users will need to withdraw any funds they have within the Cleo wallet.
You can see their full statement here.
This may be a good time to read our article Why did Yolt close? And is my budgeting app safe?
What is Cleo?
Cleo is a budgeting app, that aims to help users manage their finances. The main element is an AI powered chatbot (named Cleo of course!) that communicates insights, tips and more to help you manage your finances.
The company have clearly decided to target a younger demographic, by making the chatbot more like a chatty friend who assists with your finances. Initially the app was available only via Facebook Messenger (and can still be used via that platform). Cleo have embraced the social media vibe and clearly hope to hoover up a large part of the younger market with this approach. Cleo was founded in 2016, and then launched in the US in 2019. They continue to receive large investments to continue their growth.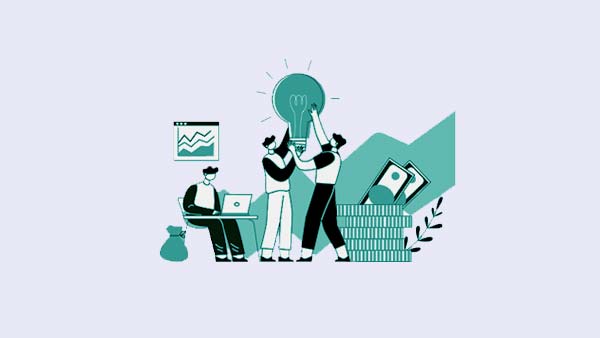 Contents
How does Cleo work?
Cleo operates slightly differently than their competitors, in that they use a chatbot to provide a constant stream of information to you about your spending habits, rather than just having a series of displays and dashboards which show your transactions.
Cleo is a smartphone focused product, so to set it up you first need to download the app on to your phone, then create an account.
The product uses Open Banking, so you will then need to choose the financial institutions you use, from within the app, so you can integrate your data.
To do this, simply navigate to the integration page on the Cleo app. You will be given the option to choose which financial institution you want to connect to. Cleo will then direct you to the website of the bank, where you will need to enter your login details. You will be asked to confirm if you wish to share your data, and once you have confirmed, you will be taken back to the Cleo app, and the integration is complete. Cleo will then have your transaction details within their system and can apply their features to make suggestions.
The chatbot is probably something that people will either love or hate. Emoticons, memes, sarcastic messages and even bad language come from the AI (although all of it in the service of trying to help you budget), so if you are not a super online or social media person, it may be a bit of a shock.
Cleo Features
Below are the key features of the Cleo app:
| | |
| --- | --- |
| AI Chatbot | This is the heart of the Cleo app – a chatbot that gives you insights into your spending via various methods. |
| Set Budgets | Set Budgets – Set up budgets for all your different areas and be nudged to stick to them. |
| Spending Categorisation | The app categorises your spending into areas. |
| Savings Wallet & Automatic Saving | The app can be set to calculate how much you can save, and then put it into the Cleo wallet. |
| Salary Advance | Cleo will give you a £100 interest free advance on your salary. Only available on Cleo+. |
| Cashback | Earn cashback on purchases via certain retailers that you use often. Only available on Cleo+. |
How much does Cleo cost?
Cleo has 2 tiers that you can use:
| | |
| --- | --- |
| Cleo Free | The free version of Cleo |
| Cleo + | This costs £5.99 per month, and includes more features |
How does Cleo make money?
Their main source of revenue is via the subscriptions to the Cleo+ product. Unlike some competitor budgeting apps, Cleo do not sell your data. As Cleo puts it:
We also don't sell your data because that's creepy.
Cleo do also recommend certain 3rd party products, so it is likely that they will also receive commissions on any customers they send to these partners.
Who is Cleo for?
Cleo is available to users within the UK and the USA. The way the app is presented, and how you interact with it, highlights the company's goal to appeal to a younger audience.
Cleo connects to your bank or other financial institution to gather your data, so it makes sense to ensure that they support the providers that you use before you decide to use it.
Currently Cleo can connect to the below financial institutions in the UK:
| | | |
| --- | --- | --- |
| American Express | HSBC | Royal Bank of Scotland |
| Barclays | HSBC | Santander |
| Capital One | Metro Bank | TSB Bank |
| First Direct | Nationwide | Bank of Scotland |
| Halifax | NatWest | |
This is a smaller list than with some of Cleo's competitors. Cleo state that they are working to add more, for instance Monzo and Starling Bank are 'coming soon'.
Is Cleo safe?
Cleo does have a savings wallet, to which you can transfer money. This is not a bank account, but an e-money account. As such, your funds are not protected by the FSCS. Bear in mind that they do claim to protect your money up to £85,000. However, given that this is the same amount protected by the FSCS, but it does not provide the same cover as the FSCS, it feels a little sneaky.
In regard to your data, Cleo's business model means they do not sell your data, so if privacy is a concern that is covered. Cleo use bank-level encryption, and never store your data on their servers. In addition, any access to your transactions is read-only, so they cannot make any changes.
Cleo App Reviews – what are people saying?
+
On Trustpilot, the Cleo app has a rating of 3.6 out of 5, from around 1700 reviews. 82% of the reviews are rated as 5 out of 5, and users appear to love the interaction with the AI bot, and how the app has helped them kickstart their budgeting.
–
9% of the reviews give the app 1 out of 5, and there are complaints that cover the cost of the app, difficulties in integrating banks, and bugs on the app. Interestingly, many of the complaints appear to be from users in the USA, so potentially there are some differences with the way the app works in the US compared to the UK.
Cleo Alternatives
The market for budgeting apps in the UK has exploded in recent years, mainly due to the recent roll-out of Open Banking technology, which has facilitated a far simpler way for the apps to gather and then analyse your data.
Some similar apps to Cleo are:
In addition, several popular app focused banks now offer certain budgeting features as part of their account offer. These are generally not as comprehensive as the dedicated budgeting apps, but they may well provide the functions you are looking for:
Conclusions
Cleo is a very distinct product, and differentiates itself within the crowded budgeting app market with its social media/chat style approach. This may alienate older users, who may prefer more the sober and sensible feel of apps like Money Dashboard or Moneyhub. There could quite easily be younger users who don't like the approach too!
Ultimately with budgeting apps, it is all about how comfortable you are with the front-end and how much you enjoy using it. Cleo aim to make it fun, and if this method works for you, then it might be exactly the right choice.
Cleo also offer a 'savings' account, which is not actually a savings account. It does not pay interest and is not protected by the FSCS. Users would be wise to look at other options to see if they suit their needs better, before committing to keeping their savings with Cleo.
Luckily also, Cleo's website is very 'on-brand'. If you want to see if Cleo will fit you, then go there. Within minutes you will know exactly whether you will love or hate their approach to budgeting!
Articles on the wiseabout.money website may contain affiliate links. If you click these links, we may receive compensation. This has no impact on our editorial and any money earned helps us to continue to provide the useful information on our site.