**Money Dashboard closed down their app at the end of October 2023. Check out our Money Dashboard alternatives article to see the other options.
In the 2020s, huge changes have taken place within the financial consumer product market. Fintech (referring to new financial technology companies) has become a buzzword, both for investors, but also for the consumer, as an enormous variety of new financial products have become available.
Of these products, a large number of them are designed to help you with your budgeting. They let you connect them to banks and other financial institutions that you use and amalgamate your transactions, giving you an overview, and apply their features to help you budget.
In this article we compare two of these budgeting apps: Money Dashboard and Cleo.
Update on Cleo – February 2022:
From February 2022, Cleo will be withdrawing the paid version of their app, and many features of the free app, from the UK market. They claim that this will be temporary, and that they will re-launch in the UK within 12 months, although time will tell whether this will happen.
Cleo say that they have made this decision because they wish to concentrate on the US market, where they claim '99% of our users are based'.
UK users will still be able to use certain features of the free Cleo app, but the paid version, Cleo+, will no longer be available, and UK users will need to withdraw any funds they have within the Cleo wallet.
You can see their full statement here.
This may be a good time to read our article Why did Yolt close? And is my budgeting app safe?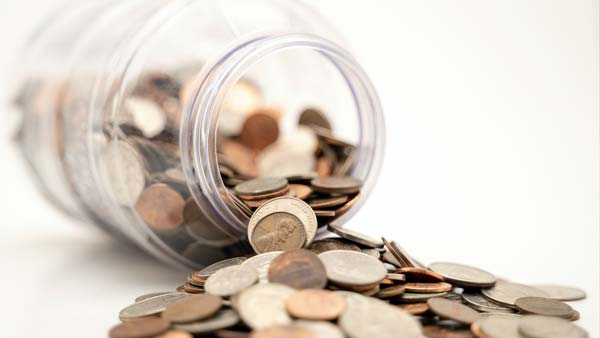 ---
Contents
---
Overview
Both of these apps have essentially the same function. Collect your financial transactions in one place, then apply analysis to these transactions to help you budget, categorise, save and more. However, in terms of how these apps work, they really could not be more different.
Money Dashboard has actually been around since 2013 – which is ancient compared to many Fintechs. Their app was initially designed for desktop computers rather than smartphones. In 2019, they launched Money Dashboard Neon, which takes advantage of the new Open Banking technology, and focuses specifically on a smartphone app.
The presentation of their product is quite serious and sober. They display all of your financial data in one place, then allow you to create budgets and more.
Cleo is very different in terms of presentation. Instead of a collection of charts and graphs detailing your finances, they have an AI driven chatbot called Cleo, who interacts with you to give you advice on how best to manage your money.
Cleo vs Money Dashboard – Plans, Costs & Fees
Cleo
Cleo have a free version of their app, but also have Cleo+ which costs £5.99 per month in the UK. Several key features of Cleo are only available within the paid plan.
Money Dashboard
Money Dashboard is completely free. They do not have any monthly subscription plans, and all features are available within the one app.
Read our full article about Money Dashboard
/ Verdict /
Cleo has several features that are only available on Cleo+, the paid version of their app. However, mainly these are features such as Salary Advance and Cashback, which Money Dashboard does not have any equivalent of. Most of the budgeting features are available on their free plan, so the free version of Cleo is certainly comparable to Money Dashboard.
Cleo vs Money Dashboard – Features
Cleo
AI Chatbot – The main part of the app – a chat that interacts with you to help you budget
Set Budgets – Create budgets within the app
Spending Categorisation – Automatically categorise spending
Saving Wallet & Automatic Savings – The app calculates what you can save and sends to the savings wallet
Salary Advance – Interest free advance of £100 on your salary. Only available on Cleo+
Cashback – Get cashback on purchases via shops you often use. Only available on Cleo+
Money Dashboard
Connect all of your bank, credit cards and more – over 50 institutions supported
Money Dashboard Neon app – for iOS and Android.
Create spending categories – across all of your accounts.
See bills and subscriptions – all in one place.
Create budgets – within the app.
Easily see the balance available to spend – after all bills taken
Bespoke customization of the platform – to fit your own requirements.
Set custom payday – within the app
Automatic notifications – when your balance is low
Cleo are currently only connected to 14, which is mainly the large UK banks, with a couple of large credit card providers. Money Dashboard currently integrates with over 90 different financial institutions, including banks, credit card providers
/ Verdict /
In terms of coverage of financial institutions, Money Dashboard is connected to far more than Cleo, so there is a better chance you will be able to get all of your accounts into the app. Cleo seems more focused on a smaller number of banks. Therefore if you have accounts with a wide range of providers, it is likely that Money Dashboard will suit you better. Of course, Cleo is far newer, so it is possible that they will increase this number of integrations in future.
For budgeting features, Money Dashboard and the free version of Cleo have broadly similar functions. Within the paid Cleo+ subscription, you can get some more features that are not available within Money Dashboard.
---
Cleo vs Money Dashboard – Safety and Security
Data Security
Both Money Dashboard and Cleo claim to have bank level security, read-only access to your data, and they never see your banking login details. In addition they are both regulated in the UK by the Financial Conduct Authority (FCA).
Privacy
Money Dashboard do not have any costs for the use of their app. However, this means that they do need to find a way to make money. One of the ways that they do this is to sell your anonymized data i.e. details on your transactions and purchases. Cleo do have a product with a monthly fee, which is the source of their revenues. They state 'We also don't sell your data because that's creepy'.
FSCS
Known as the Financial Services Compensation Scheme: Money Dashboard do not offer any sort of savings products, so will never hold your money. Cleo do offer a Savings Wallet, that you can automatically send savings to from your bank accounts. Cleo are not a bank and as such are not covered under the FSCS, so your funds may be at risk if Cleo goes out of business.
/ Verdict /
Cleo has several features that are only available on Cleo+, the paid version of their app. However, the main consideration here is whether you are willing to give up your data to get a free product or not, since Money Dashboard do sell your data, whereas Cleo do not. It is also good to check whether the Cleo Savings Wallet is the best option for you to save as it has no FSCS protection.
Cleo vs Money Dashboard – Extras
Despite all of the information above, really the most important thing that will influence your decision of which of these products to use is the presentation.
Money Dashboard could be described as 'old school'. Their app looks and feels like a banking app, with sober colours, charts, lists of transactions etc. Cleo, on the other hand, has been designed to look more like social media, with the chatbot using memes, slang, and even mild insults to keep you on your financial goals.
At first glance, the two products appear to be aimed at people of different ages, with Cleo for younger people and Money Dashboard for older. However, this may be a little unfair, firstly to think that all young people like the social media type 'fun' approach, and secondly to older people who may like to have a more light-hearted and gamified approach to their finances.
If you want to get an idea of which one may be for you, simply download both apps on to your phone. They are so incredibly different, that you should pretty quickly be able to decide which one best suits your personality.
Cleo vs Money Dashboard – Conclusions
Cleo and Money Dashboard are two very similar products, presented in very different ways. Both use the Open Banking technology in a clever way to allow you to get more control over your finances, and have similar ways to achieve that. However, the way they are presented is so utterly different, that it is best to try out each app, to see if the way they do things is to your tastes, before you go ahead and commit to one or the other.
Articles on the Wiseabout.money website may contain affiliate links. If you click these links, we may receive compensation. This has no impact on our editorial and any money earned helps us to continue to provide the useful information on our site.