What is Moneyhub?
Moneyhub is a UK based Fintech company that provides a budgeting app designed to allow users to have a complete overview of their financial lives.
Moneyhub were an early starter in the world of Fintech, forming in 2014. Since then, they have become both a provider of their consumer offering, but they also offer their technology solutions to other companies who want to take advantage of Open Banking/Open Finance.
In 2021, Moneyhub received a further $18 million in funding, to help fuel their growth.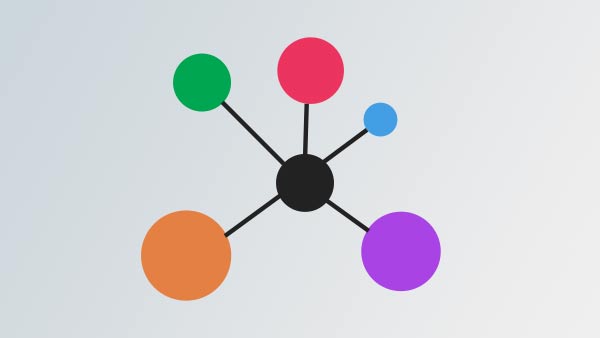 Contents
How does Moneyhub work?
Their mantra is 'see everything in one place', and that is really the key to what they offer. They use Open Banking technology to connect to every bank, credit card, investment platform, and other financial institution that you use. Once connected, you can see all of your transaction data within the Moneyhub app.
Once you have downloaded the Moneyhub app, simply go to their integration function, and you can follow a simple process to get all of your data to appear in the Moneyhub app. You can then apply their features to your finances.
Moneyhub Features
General Features
| | |
| --- | --- |
| Integration | Get transactions from all of the financial platforms that you use into the app |
| Spending Analysis | The app automatically analyses your spending so you can see where your money is going |
| Spending Goals | Set goals within the app, so you can see if you are on track with them |
| Nudges | The app will send you nudges to let you know how you are doing with your goals and budgets. |
| Categories | The app automatically categorises your transactions |
| Real-life Advisors | The app gives you the option to speak to a real person to get advice on your finances |
How much does Moneyhub cost?
Moneyhub charge a fee for using their app, which can be paid either monthly or per year.
| | |
| --- | --- |
| via Moneyhub | £0.99 per month, or £9.99 per year |
| via Apple Store | £1.49 per month, or £14.99 per year |
Moneyhub state that they receive the same amount for both, but via Apple it is more expensive due to Apple's fees.
Who is Moneyhub for?
As an unlimited number of bank accounts can be connected to Moneyhub, it is possible for couples to both integrate their accounts with the app, giving them a combined overview of their joint finances.
Moneyhub is connected to banks, savings providers, credit card providers, pensions, and investment platforms. It is best to check if they cover the institutions they support.
Currently they are integrated with:
| | | | |
| --- | --- | --- | --- |
| Allied Irish Banks | Citibank | Mettle | The Co-operative Bank |
| American Express | First Direct | Monzo | Ulster Bank |
| Bank of Ireland | Halifax | Nationwide | Virgin Money |
| Bank of Scotland | Lloyd's Bank | NatWest | Yorkshire Building Society |
| Barclays | Marks & Spencers | Revolut | |
| Capital One | MBNA | Sainsbury's Bank | |
| Cashplus | Metro Bank | Starling Bank | |
In general, Moneyhub is perfect for people who wish to get more clarity on their financial life, as the app allows you to see all of your money, across multiple institutions, in one place.
Is Moneyhub safe?
Moneyhub is purely a budgeting app, and does not hold your money, so there is no risk of loss.
In terms of privacy, Moneyhub state that they have bank level security. They fully encrypt all data, and have read-only access to your transactions, so chances cannot be made.
Also, Moneyhub charge a fee for using the service. Some of the budgeting apps similar to Moneyhub are free, however, they may sell your data to make money, whereas MoneyHub state:
The reason we charge for Moneyhub is because we don't sell your data to third parties, it's as simple as that. Some other financial management apps might be free but they might be selling your data on to make a profit. We refuse to do this as we don't think it's fair to our customers and therefore will charge a subscription fee in order for our services to be used and developed.

https://www.moneyhub.com/faqs
Moneyhub Reviews – what are people saying?
Moneyhub have a score of 3.4 out of 5 – average – on Trustpilot, from 15 reviews. Really this is a rather small sample size to get a good idea of what people are saying about the app, so we recommend searching a bit deeper. Reddit has some users giving their views on Moneyhub.
Moneyhub Alternatives
In recent years, and definitely since the launch of Open Banking in the UK, many different budgeting apps have entered the market, that have a similar focus as Moneyhub. Two alternatives to consider are:
Conclusions
Moneyhub is backed by an impressive technological back end, and as such is able to give a seamless integration process, and an app that is clean and clear. They are a little less gamified than some other apps out there, so whether you like the front-end of the app or not is really down to your personal preference.
For people who are keen on privacy, Moneyhub's subscription fee allows them to operate without selling your data, unlike some other budgeting apps. The subscription fee is also a lot lower than some of the competitor paid apps. All-in-all, Moneyhub is definitely an option to consider in the world of budgeting apps.