Financial technology (or Fintech) companies, have really come to the fore in recent years. Within the UK Open Banking has allowed these companies to access customer transaction data in a safe and simple way. This has allowed the creation of innovative and useful products that can help anyone with their finances.
Budgeting is an area that has been particularly boosted by the new technology. Apps can now connect to multiple banks and other financial providers to gather all of a customer's data, and then apply budgeting tools to the data.
Therefore, it is not surprising that that the market for budgeting apps has become a lot more crowded in recent years.
In this article we review 2 of the apps that are making waves in the budgeting space – Snoop and Emma.
Emma was launched in 2018 in the UK and in 2019 in the USA and Canada. As of 2021, they claim to have over 600,000 active customers.
Snoop launched in 2020 in the UK, and have been receiving some large investments since their launch.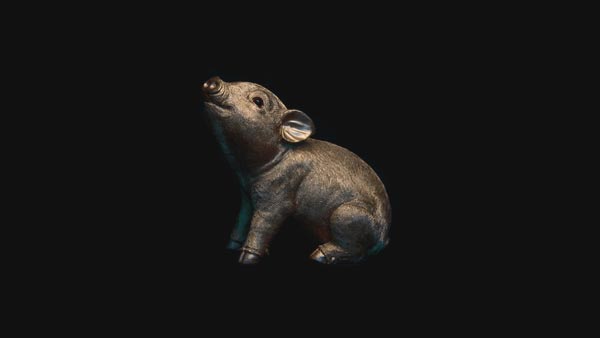 ---
Table of Contents
---
Best for: Plans, Costs & Fees
Snoop is free to use. They do not have any subscription fees or costs for their app.
Emma has a free version of their app, but they also have 2 paid tiers which offer more features:
| | |
| --- | --- |
| Emma Plus | £4.99/month or £41.99/annually |
| Emma Pro | £9.99/month or £81.99/annually |
How do Emma and Snoop make money? Emma aims to get users on to their paid plans. With Snoop, they have no costs, but they recommend a lot of 3rd party products, and they will get referral fees for this. In addition, Snoop make money by selling customer transation data. Emma state 'we do not and will not sell or rent your personal information to anyone, for any reason, at any time.'
/ Verdict /
Snoop is totally free, but they will sell your data, so if your data privacy is an issue then then it may not be for you. Emma also have a free version of the app. The paid versions of the app are relatively expensive compared to some other budgeting providers, so you would need to ensure that the extra features on their paid plans are useful to you.
Best for: Features
Emma
Connect all of your accounts to Emma
Spending Categories
Save on subscriptions via Emma suggestions
Set your payday and sync to your budget
Analytics on your spending
Marketplace – find other financial products
Save money on bills
Payments from within the app
These features are available on all versions of Emma. They also have the below features which are only available on the paid versions:
Cashback
Goals for savings
Create custom categories
Export data
Calculate your net worth
Snoop
| | |
| --- | --- |
| Spending Sorter | Snoop automatically goes through your spending and categorises to give you an overview |
| Payment Hub | a list of all your outgoing payments in one place |
| Spending Summaries | daily, weekly and monthly summary updates |
| Checkers | These analyse your spending in certain areas and suggest ways to save. Currently they look at energy, cards, mobile and broadband and insurance |
| Discount Code Finder | Snoop finds vouchers for you to save |
| Money Saving Scanner | the app finds you money saving products and opportunities |
| Mortgage Manager | compare your mortgage with other deals in the market |
| Look Ahead | every Sunday be automatically informed of the outgoings due in the coming week so you can ensure you have the funds to cover them |
Snoop only launched in 2020, and as such they have several features that are still in development, such as:
Payday Predictor
Spending Catch Up
Savings Saver
/ Verdict /
Both apps have a large selection of budgeting functions available. Snoop focus slightly more on finding ways for you to save by recommending other 3rd party products.
With bank connections, they both have a comprehensive list of supported institutions that will cover the requirements of the vast majority of customers.
Best for: Safety and Security
Data Security
Both Snoop and Emma use Open Banking to get your data from your bank into their apps. Therefore, they will never see your logins or passwords, and all access they have is read-only. They both also claim to use bank level encryption for all data within their systems.
Privacy
Part of the Snoop business model is to sell customer transaction data to 3rd parties. All of this data is anonymized, so you would not be identified. Emma state they do not and never will sell your data.
/ Verdict /
Both apps use very modern technologies and as such your data will be safe. In regard to privacy, Snoop sell your data, whilst Emma does not, so if that is an issue the choice would be clear.
What would happen if your budgeting app closed down? Check out our article Why Did Yolt Close to find out the story of one of Snoop & Emma's competitors.
Best for: Extras
Some budgeting apps, such as Money Dashboard & Moneyhub, take a more conservative approach, presenting their tools as an alternative to using an Excel spreadsheet for your budgeting. Others, such as Cleo, take a very different road, by presenting the budgeting tools with a social media style chatbot front end.
With both Emma and Snoop, they go down the middle road, utilising some more 'fun' elements to nudge users to budget, but not going fully down the gamified path like Cleo.
Conclusions
The main difference between Emma and Snoop is their business model. Emma aim to drive their users from the free version of their app to their paid versions. However, their monthly subscription costs are relatively high compared to other apps in the market. Snoop have no fees at all, but they will sell your data. If cost is an issue, then Snoop would appear to be the best choice. However, if you value the privacy of your data, then Emma may suit you better – as long as you can justify the cost.