In recent years, new products have been sprouting up within the budgeting space, with several innovative and different new approaches being tried, in an attempt to grab market share in an increasingly crowded market. This activity is largely driven by the rise of Open Banking, which has made it far easier for companies to build these products. Open Banking means that banks and other financial institutions have to allow access to customer transaction data to licensed Fintech companies. Therefore the budgeting apps can easily and safely gather a user's data from multiple sources, and apply budgeting and money management tools to their entire financial life.
Cleo is a budgeting app built around an AI chatbot. Initially launched in 2016, they use a gamified and light-hearted approach to budgeting to appeal to a younger audience.
Snoop is even newer, having launched in 2020. They also use a more modern approach, and focus on giving users many options to save on various areas of their spending, alongside their budgeting tools.
Update on Cleo – February 2022:
From February 2022, Cleo will be withdrawing the paid version of their app, and many features of the free app, from the UK market. They claim that this will be temporary, and that they will re-launch in the UK within 12 months, although time will tell whether this will happen.
Cleo say that they have made this decision because they wish to concentrate on the US market, where they claim '99% of our users are based'.
UK users will still be able to use certain features of the free Cleo app, but the paid version, Cleo+, will no longer be available, and UK users will need to withdraw any funds they have within the Cleo wallet.
You can see their full statement here.
This may be a good time to read our article Why did Yolt close? And is my budgeting app safe?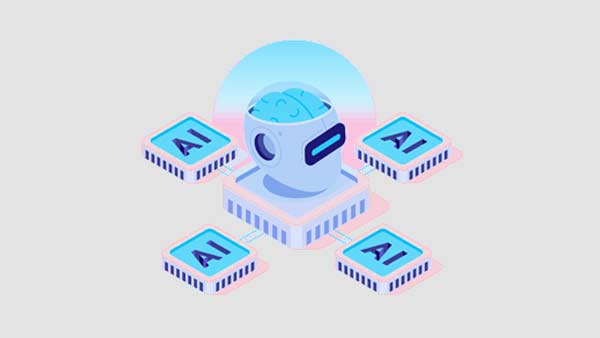 ---
Table of Contents
---
Cleo vs Snoop – Plans, Costs & Fees
Snoop is free to use. They do not have any subscription fees or costs for their app.
Cleo have a free version of their app, but also have Cleo+ which costs £5.99 per month in the UK. Several key features of Cleo are only available within the paid plan. However, as of February 2022 Cleo is no longer available in the UK. Cleo is now only available in the US.
How do Cleo and Snoop make money? Usually there are 3 ways that a budgeting app can make money. Firstly via subscription fees, secondly by referring their users to 3rd party products, and lastly by selling the anonymized customer transaction data to 3rd parties. Cleo do have a paid version of their app, but do not sell customer data. Snoop do not have any fees, but they will sell customer data, and several parts of their app are dedicated to finding their customers 3rd party products that can help them save money.
Verdict
Snoop is free, whilst Cleo does have a free version, but several of their potentially more valuable features, such as the Salary Advance, are only available on the paid version of their app.
Cleo vs Snoop – Features
Cleo
AI Chatbot
the heart of the app. The chatbot interacts
directly with customers to help them budget.
Set Budgets
create budgets within the app
Spending
Categorisation
automatically categorise spending
Savings Wallet &
Automatic Savings
the app calculates what you can save and
sends to the savings wallet
Salary Advance
interest free advance of £100 on your salary.
Only available on Cleo+
Cashback
Cashback – get cashback on purchases
via shops you often use. Only available on Cleo+.
Snoop
Spending Sorter
Snoop automatically goes through your
spending and categorises to give you an overview
Payment Hub
a list of all your outgoing payments in one place
Spending Summaries
daily, weekly and monthly summary updates
Checkers
These analyse your spending in certain areas
and suggest ways to save. Currently they look
at energy, cards, mobile and broadband and insurance
Discount Code Finder
Snoop finds vouchers for you to save
Money Saving Scanner
the app finds you money saving products
and opportunities
Mortgage Manager
compare your mortgage with other deals in the market
Look Ahead
every Sunday be automatically informed of the
outgoings due in the coming week so you can ensure
you have the funds to cover them
Snoop are a very new app, and as such, they have several features that are currently in development, such as:
Payday Predictor
Spending Catch Up
Savings Saver
Verdict
In terms of budgeting tools, both apps have similar functions. With Cleo it is far more focused around the chatbot, so for you to use Cleo, you will really need to be comfortable with this. As Cleo's business model is built around users upgrading to their paid subscription tier, you should expect that some useful features will only be available if you pay.
Snoop's business model is very much based around referring users to 3rd party products, and as such, their Checkers, which analyse your spending and recommend 3rd party products that could save you money, will always be a large part of the user experience.
Cleo vs Snoop – Safety and Security
Data Security
Cleo and Snoop are both licensed financial technology companies, and as such are regulated in the UK by the Financial Conduct Authority (FCA). Both use Open Banking to access your data, and therefore they will never have access to your logins or passwords, and will have read-only access to your data.
Privacy
Some budgeting apps will sell your anonymized transaction data to 3rd parties, whilst others do not. In this case, Cleo state they will not sell your data (they say because 'it is creepy'), whilst Snoop do openly make money from selling your data.
FSCS
Financial Services Compensation Scheme: Snoop do not have any products where they hold your money i.e. for savings etc, so therefore the FSCS does not apply. Cleo do have a savings wallet where you can put in some savings. However, this is not a savings account as such, but rather an e-money wallet. Any funds you have within this are not covered by the FSCS.
Verdict
Your personal view on the use of your personal data would decide things here. Cleo do not sell your data, whilst Snoop do.
Cleo vs Snoop – Extras
Some of the apps within the budgeting app market have a more conservative approach with how they present their apps. Money Dashboard and Moneyhub, both older apps, have interfaces that are more like a bank, with a traditional look and feel, which may appeal to an older customer. Both Cleo and Snoop take a different approach, taking inspiration from social media, chat applications and gaming, to provide a more fun budgeting experience. They take the view that users will be more inclined to use their service and therefore get results if the process is more enjoyable.
Conclusions
Snoop launched in 2020, whilst Cleo have been around since around 2017, so a little longer. However, these are both pretty new products.
The advantage of this is that they will both have been built around the latest technologies in regard to smartphone focused apps and Open Banking, making them very competitive in regard to the quality of their products.
Articles on the wiseabout.money website may contain affiliate links. If you click these links, we may receive compensation. This has no impact on our editorial and any money earned helps us to continue to provide the useful information on our site.