What is Wombat Invest?
Wombat Invest is a fintech investment app, launched in 2019 in the UK. They operate mainly as a robo-advisor (although they do give the option to users to do trades themselves too), giving customers a limited amount of options to invest in Exchange Traded Funds (ETFs) and fractional shares. They have aimed their product at a younger, more inexperienced market of investors – by allowing low minimum deposits, low, transparent fees, and a friendly, social media styled trading experience that aims to be less formal and stuffy than traditional investment apps.
What is a robo-advisor?
Robo-advisor investment providers are automated platforms who use their systems to create an investment portfolio on your behalf based on your investment requirements i.e. risk level and type of investment. You do not do the trading yourself like on some platforms, but rather they do it for you, so it is a passive form of investing. Robo-advisors are attractive because they generally will have far lower fees than using a traditional financial advisor.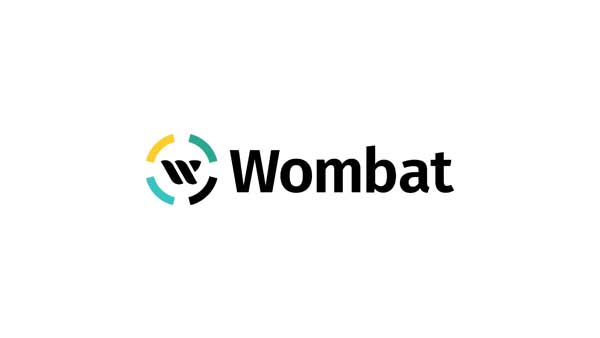 ---
Table of Contents
---
How does Wombat Invest work?
Deposits
Wombat Currently only accept deposits into your account via bank transfer (they claim to be working on credit card deposits). However, it is also possible to connect your bank account directly to Wombat Invest – which they can do via the safe open banking system. If you do this, then you can set up Round-Ups, which means they will round up each payment you make from your nominated account, and send the difference into your Wombat Invest account to be invested. You can also set up a regular amount to be sent to Wombat from your bank if you wish to 'auto-invest'.
Products
Wombat Invest currently offer 2 main products that you can use to hold your investments:
General Investment Account
Stocks and Shares ISA
They do not currently offer any pensions.
Funds/Investments
Wombat Invest have 2 types of investing available:
The Standard option is basically investing into ETFs via a robo-advisor method. They have 26 different investment 'Themes' available, that have names such as 'The Techie', 'The Money-Maker', 'The Green Machine', 'Fly The Flag' etc. Each of these have a selection of ETFs within that you invest in, and these reflect the name i.e. 'The Green Machine' would consist of more ethical investments.
Each of these Themes has a risk level, from 1 (least risky) to 7 (most risky), so that customers can choose a risk level they are comfortable with.
Users can use the Standard investments within either a General Investment Account or an ISA.
Customers can use the Instant plan to trade stocks directly, and they allow the trading of fractional stocks, which allows users to buy part of a stock, which is useful when a single stock is expensive. The number of stocks you can trade is very limited – with only a few of the biggest companies available to trade. You can only trade with the Instant method in a General Investment Account – not an ISA.
In addition, Wombat do not want customers to be constantly trading. They do not allow investors to trade a stock within the same day i.e. day trading, and if a user trades the same asset 3 times or more within 5 days, they will suspend the account for 90 days.
Minimum investment
In line with their aim to open up access to investment to as many people as possible, and to appeal to beginner investors, Wombat Invest have kept their minimum investment level to just £10.
Education
Wombat Invest have created a learning hub specifically to educate their users on investing. As you may expect, the content is rather more basic than on some other investment platforms, as it is very much aimed at the beginner investor. If you are new to investing however, it does give a good introduction to a wide variety of investment topics.
How much does Wombat Invest cost?
The costs for Wombat depend on whether you use their Standard ETF product or their Instant – fractional shares platform:
Standard
Each Standard account costs £1 per month.
Wombat charge an annual platform fee of 0.10% of the total amount you have invested with them. So, if you have £20,000 invested, then it will cost £20 per year.
If investing in shares via their Standard plan, Wombat will charge an FX fee of 0.65% of the amount invested.
Instant
Trading shares is free, and there is no monthly fee.
When investing in shares Wombat will charge an FX fee of 0.65% of the amount invested.
When buying shares in USD, Wombat will charge a 'small currency conversion fee'.
Who is Wombat Invest for?
Wombat Invest is very explicitly aimed at the beginner investor. From the simplified pricing, and limited numbers of stocks and ETFs available to trade, to the cute names for the investment Themes and use of chili icons for the risk level, it is clear that everything is designed to appeal to new investors. More experienced investors would likely be unhappy with the limited amount of options and be advised to try other investment platforms.
Only UK residents with a National Insurance number are able to set up an account with Wombat.
Is Wombat Invest safe?
Wombat Invest is heavily aimed at beginner investors, and as such, they have tried to make their offering as friendly and non-intimidating as possible. However, the fact remains that they are offering investments, and all investments carry some risk. The value of investments can go down, and it is even possible to lose all of your investment.
However, Wombat Invest do mitigate this risk in certain ways:
Wombat Invest have a very limited range of ETFs, funds and other assets available. This means that they can avoid customers investing in riskier areas.
Wombat only offer ETFs, stocks and shares, with a limited amount of options for cryptocurrency. In addition, they rate all of their investments options on a scale of 1-7 for how risky they are, so customers can ensure they are comfortable.
Wombat Invest are a UK company, and are regulated by the Financial Conduct Authority (FCA). As such, there are several safeguards in place. If your funds are held with Wombat and not yet invested, then these funds are held with an account at Lloyds Bank, and as such, these funds are covered under the Financial Services Compensation Scheme (FSCS) up to £85,000 in case of the company becoming insolvent. Once your funds are invested, then they would be held by an investment company, such as Blackrock, who would also be regulated by the FCA and the funds are also protected under the FSCS.
Wombat Invest Reviews – what are people saying?
Wombat Invest have a score of 4.3 out of 5 on Trustpilot. 67% of the reviews were scored at 5 out of 5. These happy customers praised how easy it was to set up and run their Wombat accounts. 7% of the reviews were scored at 1 out of 5. These negative reviews generally addressed various issues such as the limited amount of assets that were available to be traded.
Wombat Invest Alternatives
If you wish to connect your bank to an investment platform, so you can move funds automatically into your investments, then you can also check out Plum and Moneybox.
For alternative robo-advisor platforms, take a look at Wealthify, Moneyfarm and Nutmeg.
Other available apps with free trading include Freetrade, Etoro and Trading 212.
Wombat Invest Pros & Cons
Pros:
Very good for beginner investors, with an approachable and simple way of doing things.
Simple and cheap pricing structure.
Good beginner level investment education in their learning hub.
Cons:
Limited number of options for stocks and ETFs, which may put off more experienced investors.
Verdict
Wombat Invest has picked up a large amount of customers in a short space of time since their launch, by very specifically targeting beginner investors. They do serve this market very well, with a clear and easy to understand range of investments and a simple fee structure.
Their offering is rather limited however, and potentially the beginner investors, once they have some experience, may look for more comprehensive and diverse ways to invest. As a starting place however, it is definitely worth looking at.
Articles on the Wiseabout.money website may contain affiliate links. If you click these links, we may receive compensation. This has no impact on our editorial and any money earned helps us to continue to provide the useful information on our site.