A quick Google search for 'budgeting apps' will throw up a huge amount of options. Money Dashboard, Emma, Cleo, Snoop, Moneyhub, (and more) are dedicated budgeting apps, then Plum, Moneybox, Nutmeg (and more) – apps for budgeting plus saving/investment. Even the new Fintech banks such as Starling, Monzo and Revolut offer budgeting options.
As the market becomes ever more crowded, then the competition for customers will increase. Inevitably, not all of the products currently available will survive. It is possible that the budgeting app that you spend a lot of time and effort moving your data into, setting up budgets, and learning to use, will end up closing, and all of your effort will be lost. It isn't as bad as a bank failing, as you would not be at risk of losing money, but it could be a massive inconvenience.
This happened recently with the budgeting and saving app Yolt. But why did Yolt close?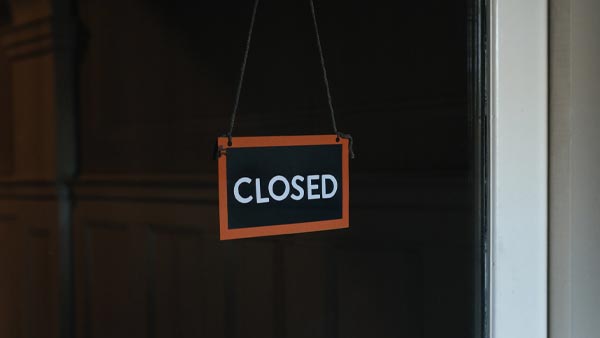 Why did Yolt Close?
What was Yolt?
Yolt was a budgeting and saving app that was launched in the UK in 2017. The app used Open Banking to connect to your accounts in banks and other financial institutions. You could use the app to see all of your financial transactions in one place, and to set budgets, categorise your spending and more. In addition, Yolt offered a prepaid debit card.
Yolt claimed to have over 1.6 million customers, with the vast majority of these in the UK, but some in France and Italy.
In October 2021, Yolt announced that they would be closing all of their customer's accounts on the 4th of December 2021, and advised customers to withdraw any funds they held in their card accounts.
Why is Yolt Closing?
Yolt was fully owned by the ING banking group. They have stated that they are closing the app to focus on their Open Banking technology services.
ING/Yolt did not give too much of an explanation of why they are closing the service, beyond the rather bland corporate statement below:
ING and its businesses continuously evaluate activities, including assessing whether they are likely to achieve the preferred scale in their market within a reasonable time frame. In this context, the evaluation has led to the intended decision to close the Yolt app, which is subject to advice from the works council.
Therefore, given our knowledge of the Yolt business model, and of the budgeting app landscape as a whole, we can speculate on why they may have made this decision.
Ultimately, it is likely that the decision was driven by money i.e. how much they were making, and could expect to make in future. In terms of how the Yolt app made money, it was free to use in regard to budgeting. They had no monthly subscription fees. Yolt would have made some money from the usage of the debit card, but they mainly made money from recommending other financial products from 3rd parties to their customers.
If we look at the general budgeting app market, we generally see 3 ways an app makes money:
Subscription fees for use of the app
Selling customer data to 3rd parties
Recommending 3rd party products to customers
Therefore, Yolt were only taking advantage of 1 out of the 3 potential revenue streams that budgeting apps generally use.
Yolt claimed 1.6 million active customers. It appears that even given this large number of customers, they still could not see how they would make the product financially viable, and decided to focus instead on their (presumably more lucrative) Open Banking technology business.
So – given that Yolt made this decision, let's look at the other budgeting apps on the market, and see what the future may hold for them.
Which Other Budgeting & Saving Apps are there?
How Does Money Dashboard make money?
Money Dashboard is a completely free app – they have no subscription plans or fees. They do clearly state that they sell anonymized customer data to 3rd parties.
Is Money Dashboard Safe?
Money Dashboard is probably the oldest of the current crop of budgeting apps, having initially launched in 2011. They have more recently entered the Open Banking/smartphone app market with their new Money Dashboard Neon product, so they will face some stiff competition from the competitors in that space (most of which are mentioned here). However their longevity can give users some level of comfort that they will be around for a while.
Update on Cleo – February 2022:
From February 2022, Cleo will be withdrawing the paid version of their app, and many features of the free app, from the UK market. They claim that this will be temporary, and that they will re-launch in the UK within 12 months, although time will tell whether this will happen.
Cleo say that they have made this decision because they wish to concentrate on the US market, where they claim '99% of our users are based'. UK users will still be able to use certain features of the free Cleo app, but the paid version, Cleo+, will no longer be available, and UK users will need to withdraw any funds they have within the Cleo wallet.
You can see their full statement here.
How Does Cleo make money?
Cleo do not sell your data (they claim it is 'creepy'), so do not get revenue from that. The basic version of their app is free, but they offer Cleo + as their premium service, which costs £5.99. Cleo also recommend 3rd party products to their customers.
Is Cleo Safe?
Cleo appear to be very well funded, and have recently launched in the USA, and appear to be attracting a lot of customers. However, as we saw with Yolt, even if you have a large customer base, it does not guarantee that it is generating enough money for the app to continue.
However, unlike Yolt, Cleo offer a premium version of their app, which has a monthly fee, so clearly they hope to get enough of their customers on to their paid plan to enable them to thrive.
How Does Snoop make money?
Snoop is a free app to use, and has no subscription fees or other costs. They do sell anonymized customer data to 3rd parties, so earn money from that.
Snoop also base their app around analysing your spending, and suggesting ways you can save by moving to different providers for things such as utilities, broadband, insurance and more, so they would receive revenue from referring customer to these products.
Is Snoop Safe?
Snoop is a very new app, only launched in 2020. However, they do seem well funded, having recently received investments of £15 million.
Whilst they do not earn from subscription fees, they do base their app around referring users, and they sell user data, so time will tell whether they manage to attract enough customers to make these revenue streams large enough to sustain them in the long term.
How Does Emma make money?
The basic Emma app is free, but they also offer 2 paid plans: Emma Plus, which is £4.99 per month or £41.99 annually and Emma Pro, which is £9.99 per month or £81.99 annually.
Emma do not sell your data, so get no revenue from that source, but they do recommend 3rd party financial products, so will get money from referring customers.
Is Emma Safe?
Emma clearly aim to make money from people subscribing to the paid versions of their app. These are quite expensive, relative to some of their competitors (although to be fair these competitors will generally earn money from selling customer data, which Emma do not do), so Emma will hope that consumers will find their app useful enough to get them to pay these subscription fees.
How Does Moneyhub make money?
Moneyhub charge a subscription free for the use of their app, which is £1 per month or £9.99 per year (£1.49 per month/£14.99 per year if paid via the Apple App Store).
They state that they will never sell your data, so do not make money from that.
Is Moneyhub Safe?
Whilst Moneyhub do charge a subscription free, it is extremely cheap. This is obviously great for the customer, but does raise the question of whether they will be able to amass enough customers at £1 per month to make their customer facing budgeting product viable in the long term.
Interestly, similar to Yolt, Moneyhub offer Open Banking technology services, so a potential risk could be that they decide to concentrate on those products, like ING/Yolt have done, in future.
Conclusions
It is incredibly hard to predict which products will end up being the long term winners, especially in such a new and vibrant industry as Fintech.
Budgeting apps can be incredibly useful, and it is great that there is choice. However, customers should ensure they choose which app they want to use with the knowledge that it may not be around forever. If possible, back up any data that you get from the app, and try to make the app part of a more well-rounded budgeting process, rather than relying 100% on one single app.
Articles on the wiseabout.money website may contain affiliate links. If you click these links, we may receive compensation. This has no impact on our editorial and any money earned helps us to continue to provide the useful information on our site.