Starling Bank were one of the first Fintech's in the UK to launch as a challenger bank. A new modern, app based bank, aiming to take customers from the traditional high street banks. Formed in 2014 by Anne Boden – a finance industry veteran who had worked in high level positions for several large banks. Her vision was to create a purely digital bank that gave consumers a far more flexible and transparent banking experience.
As of 2021, Boden's vision appears to have been largely achieved. Starling Bank have over 2 million accounts opened on their system, and as of early 2021 are said to be profitable.
Starling Bank are a fully licensed UK bank. This means that all customer deposits are protected by the UK's Financial Services Compensation Scheme (FCSC), which insures deposits up to a maximum of £85,000 per customer.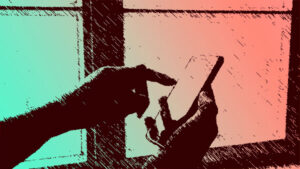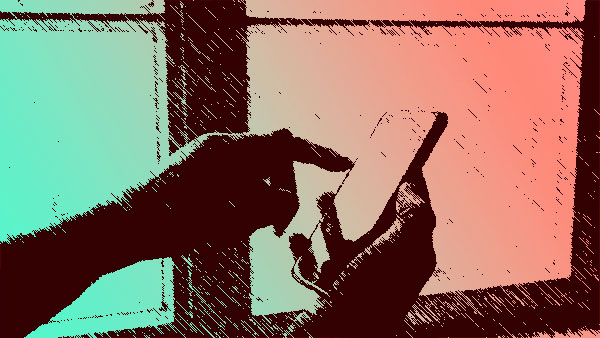 Contents
What is Starling Bank?
There are now several different 'challenger banks' in the UK fighting for customers. Monzo, Revolut and the main competitors, and even Wise (formerly Transferwise), is moving more into the traditional banking space. Of them all, Starling Bank seems to be aiming for a more stable, less 'cool' product. They don't have pricey monthly account fees that give extras like airport lounge access, they don't have a flash metal card, and they don't offer potentially unnecessary (for some people) extras like cryptocurrency trading on their app.
They concentrate on their core offering; a digital, smartphone app based bank, that allows users to do their banking on their phone more easily and transparently than with the traditional bank.
This approach seems to be working. Although Starling have less customers than Monzo or Revolut in the UK, their customers deposit more into their accounts than their competitors. Starling customers deposit an average over £1100 per month into their accounts, compared to around £300 each for Monzo and Revolut. This highlights that more Starling customers are using it as their main bank, and depositing their salary into their accounts. Whereas with the competitors, many customers are using them as a secondary bank to manage just certain financial functions.
How does Starling Bank work?
Notable Features:
Instant Notifications:
Customers receive instant notifications of any activity on their account i.e. money going in or out. This allows the close management of finances, and the fast identification of any fraudulent activity on the account.
Spaces:
Spaces are 'virtual piggy banks' within your Starling account, where you can split out the funds into your account to save for things, or create a space for bills, entertainment, or anything else.
Categorised Spending Insights:
Within the app you can analyse your spending via categories to allow you to manage your money more efficiently.
Marketplace:
Starling Bank have deals in place with many other financial service providers, that offer different products than they do – such as insurance, mortgages, pensions etc. You can access these via the Marketplace within the app.
Free Cash Withdrawals:
Starling Bank offer free ATM withdrawals in the UK and within Europe. Unlike certain competitors, they don't charge if you exceed a certain amount. However, the owners of the ATMs can charge fees, so you should always check when withdrawing cash.
Whilst Starling Bank have many features, they do not really serve savers that well currently. Therefore, check out our reviews of savings apps Plum and Moneybox to see if they can help with that area.
Who is Starling Bank for?
Starling Bank is currently only available to residents of the UK. CEO Anne Boden has stated that they are currently looking at licences within Europe to expand within the EU.
It appears that Starling are looking to appeal to consumers who would want to find a more efficient and modern way to bank, utilising their smartphone and avoiding the older legacy systems and processes of the traditional bricks and mortar banks. However, they are not offering lots of fancy extras such as metal cards or trading stocks etc like some competitors. Therefore, Starling Bank may appeal to a slightly older customer, who wants the benefits of modern technology, but is not interested in the (potentially expensive) extras.
How to use Starling Bank?
To set up a Starling Bank is quick and simple, just following these steps:
Download the app from the Apple App Store or Google Play Store.
Enter your phone number, then the code that you receive via SMS
Enter your personal details into the app.
Verify your ID (Passport or drivers' license)
Starling is a smartphone app focused, digital bank. They do not have branches. However, in 2020 they launched a desktop website version of their app, so you can do your banking on a computer as well as your smartphone.
How much does Starling Bank cost?
Unlike their competitors, Starling Bank don't have different account tiers with monthly charges. They have one personal account, and there are no monthly charges to have that account.
Starling Bank do have certain charges for certain actions within the bank:
For transfers between currencies, they charge 0.4% of the amount transferred plus a set fee of £5.50.
Is Starling Bank safe?
Starling Bank is a fully licensed UK bank. This means that customer deposits are insured up to £85,000 per customer via the Financial Services Compensation Scheme (FSCS).
In early 2021 – Starling Bank was rated the safest bank in the UK. This was above ALL other banks, ranking not only above new smartphone based competitors, but also above the traditional big 4 banks – Lloyds, Barclays, HSBC and Natwest.
This is largely due to Starling Bank being app focused, which means that it is very hard for criminals to hack into your account. This is undeniably a very impressive result for such a new bank.
Starling Bank also appear to have avoided some of the controversies around accounts being frozen – something that competitors Revolut and Monzo have received high levels of criticism over.
Starling Bank Product Reviews – what are people saying?
Starling Bank has a rating of 4.4 out of 5 out of 21,000 reviews on Trustpilot. They have 8% 1 star 'bad' reviews. Most of these bad reviews seem to focus on issues with the business account, whereas this review is of their consumer offering.
Unlike Monzo and Revolut, Starling Bank don't have a dedicated subreddit on Reddit. This probably reflects an older userbase. There are several threads within the r/UKPersonalFinance subreddit that are worth reading through if you want to make a decision on whether to give Starling Bank a go or not.
On Apple App Store, Starling Bank's app has a rating of 4.9 out of 5 from 209,000 ratings. On Google Play their rating is 4.8 out of 5 from 51,000 votes.
Starling Bank Alternatives
Starling Bank Pros and Cons
Pros
Starling is a very focused product – not a lot of extras – so they focus solely on their core banking services.
They are a fully licensed UK bank so customer deposits are protected.
As of 2021 Starling Bank is profitable.
Maybe a bit 'boring', which might be attractive to many people in a bank.
Starling have a desktop version of their app so you can bank with your computer.
Great for travellers as they allow free ATM withdrawals within Europe with no charges on higher amounts taken out.
Cons
If you want a lot of 'cool' extras like metal cards and stock trading, then better to look at one of Starling's competitors.
If you make a lot of international currency transfers, the fees may be higher than some competitors.
Conclusions
Starling Bank has in a very short time become a fixture of the banking industry within the UK. Their closest competitors in the UK, Revolut and Monzo – have focused on creating a cool image and product, with fashionable extras like metal cards, cryptocurrency, airport lounge access etc. Starling on the other hand, have focused clearly on the core banking product, and creating a simple yet effective smartphone app that modernises the banking process.
That Starling Bank are profitable in such a short time after launch is impressive, as is the average amount deposited per customer. All in all Starling is definitely a bank for UK based users to check out, and who are likely to be a growing presence within the UK's banking sector over the coming years.