The rapid ascent of Open Banking has given rise to a boom in the market for budgeting apps. With Open Banking, apps can now gather a customer's data from many different sources, from banks to credit card providers and beyond. This means that the apps can now analyse this data all in one place, and apply tools to the data to assist the user in saving, budgeting and more.
More and more budgeting apps have entered the market, and in this article we compare one of the newest entrants – Snoop, with one of the products that has been around the longest – Moneyhub.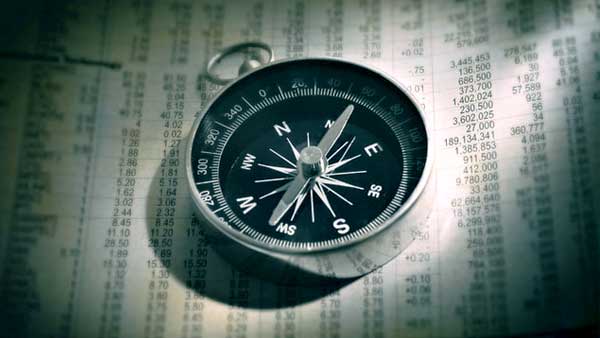 ---
Table of Contents
---
Best for: Plans, Costs & Fees
There is a small subscription fee to use Moneyhub. The amount depends on where you make the payment, either directly via Moneyhub or if you get the app via the Apple store. Moneyhub state they do this because of Apple's fees. Below is an overview of the cost.
| | |
| --- | --- |
| Moneyhub direct | £0.99 per month or £9.99 annually |
| Apple App Store | £1.49 per month or £14.99 annually |
The Snoop app on the other hand is completely free to use, they have no subscription fees or costs.
How do Moneyhub and Snoop make money? Moneyhub aim to make money from their subscription fee. Snoop have no fee, and as such they look to make money via selling anonymized customer data, and by recommending products to their customers and receiving referral fees.
/ Verdict /
Snoop is free, but they will sell your data, which could be negative if privacy is a concern. They also will recommend other services regularly, which could be useful, but also potentially annoying if you just wish to budget! Moneyhub do have a fee, but it is very cheap.
Best for: Features
Moneyhub
| | |
| --- | --- |
| Integration | get all of your financial data into one platform |
| Spending Analysis | automatic spending analysis on your transactions |
| Goals | multiple goals can be set and tracked |
| Nudges | get automatic nudges updating your progress towards goals and with budgets |
| Categories | transactions are automatically categorised |
| Real-life Advisors | get financial advice from a live person |
Snoop
| | |
| --- | --- |
| Spending Sorter | the app automatically categorises your spending |
| Payment Hub | every outgoing payment in a single list |
| Spending Summaries | daily, weekly and monthly summaries |
| Checkers | the checkers analyse spending and suggest savings with your energy, credit cards, mobile, broadband and insurance |
| Discount Code Finder | the app searches for discount offers related to your spending |
| Money Saving Scanner | find money saving opportunities |
| Mortgage Manager | allows you to compare your mortgage with other deals in the market |
| Look Ahead | the app will tell you on a weekly basis your upcoming outgoings so you can be prepared |
Snoop is a relatively new app, and as such they seem to have a lot of features in development which have not launched yet. You can see these here.
Bank connections
Both Snoop and Moneyhub use Open Banking to connect to your bank, and so, the banks that each app has a connection to will determine who can use the app. If the product does not support the bank you use via Open Banking, then you will not be able to use the app.
The apps both have a large number of banks and other financial institutions that they are integrated with, which will cover the vast majority of consumers.
/ Verdict /
In general Moneyhub seem to focus on budgeting features, whereas whilst Snoop also have similar features, they appear to focus more on their 'checkers', which focus on your spending in certain areas such as energy, credit cards, mobile and insurance.
Best for: Safety and Security
Data Security
Both Moneyhub and Snoop utilize Open Banking technology to access your financial data. This means that they never have access to your login details or passwords, and have only read-only access to your data. Both providers claim to use bank quality encryption.
Privacy
Moneyhub charge a subscription fee to use their app, and as such state that they do this so that they do not have to sell your data to make money. Snoop on the other hand, do not have any subscription fees or charges, and they are clear that they do sell anonymized customer data to 3rd parties.
The budgeting app marketing is a crowded one, and not all the apps are guaranteed to be around for ever. Read our article Why did Yolt Close? And is my budgeting app safe?
/ Verdict /
It really comes down to privacy. With Snoop they sell your data, whilst Moneyhub do not, so if this is an issue for you, then the choice is clear.
Best for: Extras
Really the biggest benefit of any budgeting app is the ability to see all of your financial transactions in one place. Open Banking has made it far easier for apps to do this, and now there are many apps to choose from. So, with so many budgeting apps around, it can often come down to the way that they present their app, and what elements they focus on.
Moneyhub is an older, more sober approach – that is presented as very much a budgeting solution that replaces the old way of using Excel spreadsheets. They focus on the budgeting elements as priority, with few additional extras.
Snoop on the other hand, have a much more gamified, social media style, with chatbots, and other elements that are designed to make the budgeting process more fun. They also offer far more in the way of tips on way to save, and directing users to 3rd party products.
Conclusions
Moneyhub has been offering their budgeting product since 2014, and so their budgeting tools will have been extensively tested with actual customer data. Snoop only launched in 2020, and as such, there are several features of their app that are still in development. The biggest difference between the apps is one of style. Moneyhub is more old school, whereas Snoop is more 'fun' based. It could come down to the targeting i.e. Moneyhub targeting an older user, and Snoop a younger.
However, in reality there are probably many older people who like the fun approach and younger people who would prefer a more 'boring' app!