Hargreaves Lansdown – In Brief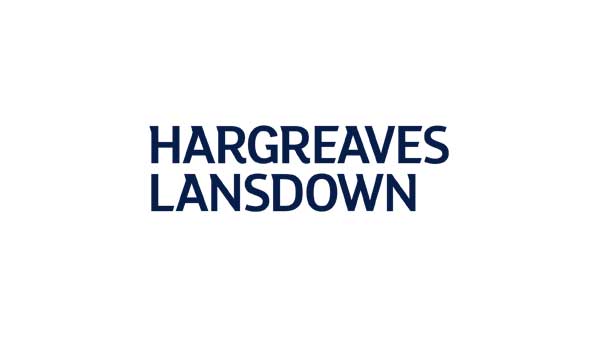 ---
Table Of Contents
---
Hargreaves Lansdown Pros & Cons
Pros:
Extensive selection of stocks, shares and other assets to invest in.
Wide range of funds such as ISAs to choose from
Very good for information and advice on your investments.
Cons:
Trading fees, especially on smaller trades, are higher than on some of the new fintech trading platforms, therefore not idea for people wanting to trade smaller amounts.
---
What is Hargreaves Lansdown?
Hargreaves Lansdown have a wide range of different products that allow you to invest:
The place where you hold your shares and funds, and buy and sell from.
Flexible tax free investing.
Use your cash ISA to make tax free savings of up to £20,000 per year using various savings offers from Hargreaves Lansdown.
A flexible way to save for a property or for retirement.
Access many different savings offers from one account.
Use the self invested pension scheme to control your pension.
Hargreaves Lansdown provide a wide range of information and advice on investment to help you make the best choices for you.
Once you have chosen which product to use, Hargreaves Lansdown then have a wide selection of shares, ETFs, funds and other assets that you can trade and invest in.
Hargreaves Lansdown Features
Fund and Share Account
Lifetime ISA
Personal Pension (SIPP)
Very wide range of assets to invest in
Extensive investment information and education
Lower costs for larger investments & higher trading levels
Who is Hargreaves Lansdown for?
Whilst Hargreaves Lansdown do have an easy to use smartphone app, they are really not the same as the newer trading apps such as Freetrade, Trading 212 and Etoro. Rather than offer a 'free' trading platform, they charge set fees for holding cash in funds, and a fee per deal structure for trading shares.
Therefore, for smaller customers wishing to trade shares, Hargreaves Lansdown may not be the best choice, as the cost of the deals will be proportionately very high for smaller trades. However, if you are a relatively inexperienced trader, and have a slightly larger amount to invest, then Hargreaves Lansdown can be a great option, as they offer a large amount of information and support, along with a very wide range of assets to invest in.
In addition, customers looking for funds such as ISAs or SIPPs will find a large selection of options.
---
---
Hargreaves Lansdown Costs & Fees
Hargreaves Lansdown has a more traditional charging structure than some of the newer fintech trading platforms like Freetrade or Trading 212. They also do not charge for opening an account, holding cash in your account or inactivity.
The main charges come in two types, and depend on whether you are holding shares or funds in your account.
Annual Account Charges:
For shares (including ETFs), there is no annual charge for holding these in your account. However, for holding funds, the charges are:
| | |
| --- | --- |
| Value of Funds | Charge |
| Up to £250,000 | 0.45% |
| Between £250,000 and £1 million | 0.25% |
| Between £1 million and £2 million | 0.1% |
| Over £2 million | Free |
Trading Charges:
There are no trading charges for funds. However trading shares (including ETFs and some other types) is charged at:
| | |
| --- | --- |
| Amount of deals in previous months | Charge per deal |
| 0 to 9 | £11.95 |
| 10 to 19 | £8.95 |
| Over 20 | £5.95 |
In addition, if shares from overseas i.e. non UK, are traded, Hargreaves Lansdown will add a foreign exchange charge, which depends on the deal size.
How does Hargreaves Lansdown make money?
Hargreaves Lansdown has a very transparent charging structure, as detailed above, and this is how they make their money.
Is Hargreaves Lansdown Safe?
Hargreaves Lansdown are a profitable company, and have been for many years. Therefore it is highly unlikely that they will go out of business any time soon. However, if they were to do so, they are part of the Financial Services Compensation Scheme (FSCS) so each customer is covered up to a maximum of £85,000 in the event of any company failure.
In addition, they adhere to all FCA regulations in keeping any client funds completely separate from the company funds.
Hargreaves Lansdown are an investment platform, as all investments, whether in stocks, shares and ETFs, or more complex financial instruments such as CFDs, all have a risk. When investing, it is crucial that one understands this, and that there is always a risk that could lose your entire investment.
Hargreaves Lansdown Customer Reviews
Hargreaves Lansdown has a rating of 4.3 out of 5 on Trustpilot. 57% of the reviews rate them at the maximum of 5 out of 5. These satisfied customers often praise the customer service and the advice and information about investments. 16% of the reviews are rated at 1 out of 5, the lowest score. These unhappy customers are dissatisfied with difficulties in setting up or administering their account, and that the charges for trading are higher than with some other trading platforms.
Hargreaves Lansdown Alternatives
There are a wide variety of recent app based trading platforms such as Freetrade, Trading 212 and Etoro. These give you generally a way to trade that is ostensibly free, but will have other costs and ways that they make money.
Other more traditional trading competitors to Hargreaves Lansdown include Interactive Investor and Fidelity International.
---
Hargreaves Lansdown FAQ
Is Hargreaves Lansdown good?
Hargreaves Lansdown has been trading for over 40 years, with over £120 billion held with clients. As with any company, they may not be for everyone, and they on occasion will have issues, but generally they can be regarded as a reliable and good investment platform.
Which investments platform is best UK?
Investment platforms come in many different types. Which one is best will really depend on what your requirements are, and how much experience you have. Hargreaves Lansdown is a more traditional platform, whereas more smartphone app-based products like Etoro or Freetrade may be better for you. Alternatively you may want a more passive investment experience with a robo-advisor such as Nutmeg or Wealthify. Our best investment platform article gives you the full range of options.
How safe is my money with Hargreaves Lansdown?
Investments are always risky and there is always a chance that you initial investment will go down, and you can even lose all of your money. This is the case with any investment platform. Hargreaves Lansdown is fully regulated, and deposits are covered under the FSCS, so in general they are a safe place for your investments, as long as you understand the general risk inherent in investing.
Why is Hargreaves Lansdown so expensive?
As a traditional investment platform, the Hargreaves Lansdown fees may seem expensive compared to cheaper platforms such as Trading 212 or Freetrade. However, Hargreaves Lansdown is very much geared to more experienced traders with higher amounts to invest, as the more you have invested with them, or the more trades you do, the lower the costs are.
---
Hargreaves Lansdown Verdict
Hargreaves Lansdown are a very well established trading platform with a long history and a huge amount of customers – and it is easy to see why. They have a clear and simple product set, with easy to understand and transparent pricing. Some may say that they are more of a conservative choice for trading – and they do appear to target more experienced investors who may have a slightly larger amount of invest. Indeed, if you wish to get caught up in the excitement of trading a lot of stocks then you may find it better to go to one of the new fintech trading platforms. In all however, Hargreaves Lansdown is definitely a good option for a large amount of people looking to invest.
Articles on the wiseabout.money website may contain affiliate links. If you click these links, we may receive compensation. This has no impact on our editorial and any money earned helps us to continue to provide the useful information on our site.