What Is A Digital Bank?
Digital banks are known under a variety of different names; fintech banks, challenger banks, or neobanks. The best digital banks in the UK utilise modern technology to provide an easier, cheaper and more feature rich banking product than the traditional high street banks, so join us in our search for the best digital bank in the UK!
Digital banks can make your banking significantly easier, as you can do everything via an app on your phone. In 2017 only 1% of British banking customers used digital banks. By 2021, this was 8%.
In addition, several digital banks offer useful money management and budgeting tools as part of their app. Millions of people, especially the younger generations, have switched to digital app based banks, both for their ease of use, but also due to the cool extras on offer, such as metal debit cards, bundled insurances and more.
---
Best Digital Banks UK Summary
Starling Bank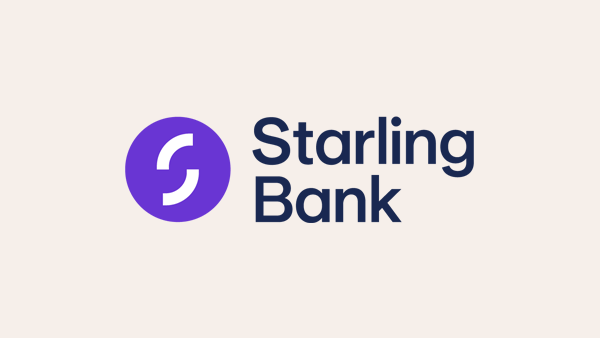 Current accounts are free
Withdrawing cash in UK and abroad is free
Few extras
Monzo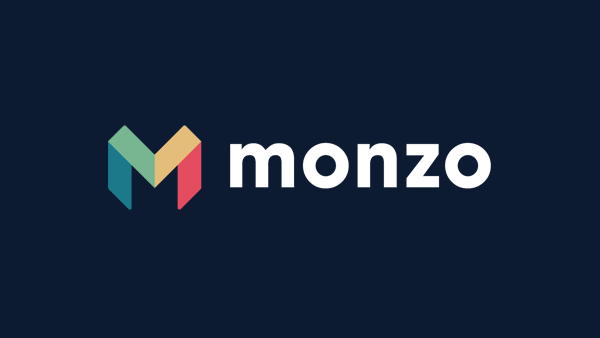 Licensed UK bank
Metal card on Premium tier
Many cool extras
Wise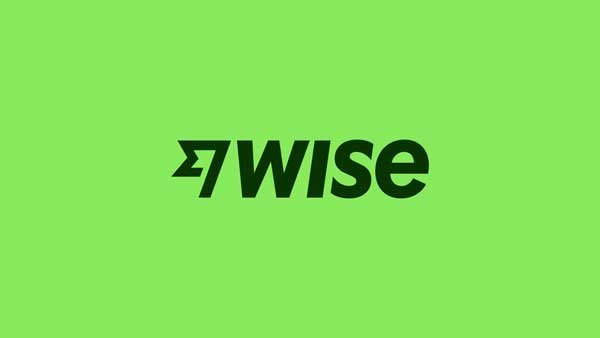 Multi-currency account
Local bank details in 10+ currencies
Cheap and quick currency transfers
Tide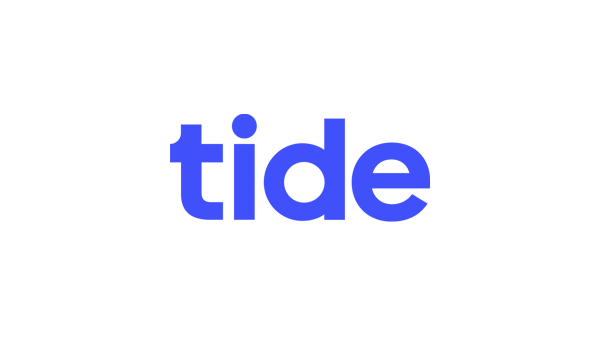 Business banking focus
Connect your accounting software
Send invoices via app
Monese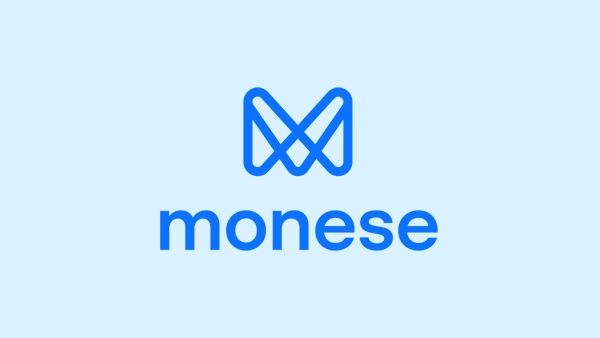 Super easy to sign up
GBP and EUR accounts
Creditbuilder helps your credit rating
Cashplus Bank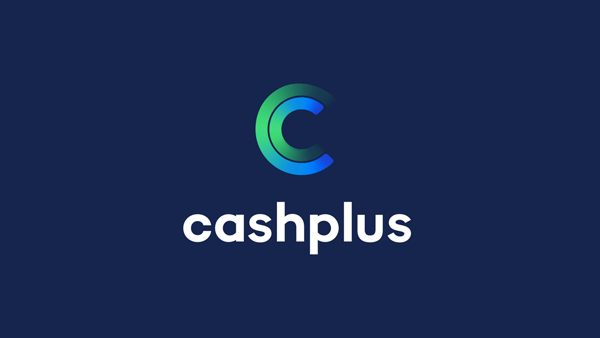 Good for those with a poor credit rating
Credit Builder to help your rating
Quick and easy to set up
Curve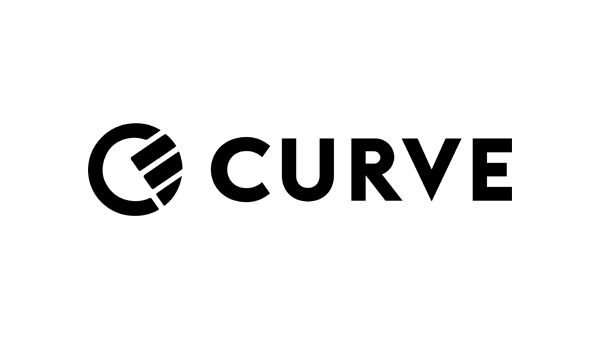 Combine all cards into one
Metal debit card available
Change card used for payment later
---
---
Best Digital Banks UK – At a Glance
Starling Bank – Best All-round Digital Bank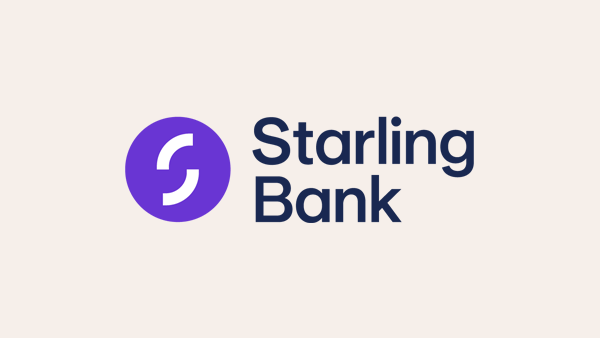 Starling Bank has had a lot of success in recent years, with millions of customers opening accounts with them. They have a much higher average monthly deposit than their digital banking competitors. This suggests that more of their customers are depositing their monthly salary into their Starling Bank account, suggesting that these customers are using Starling Bank as their main or only bank, whilst their competitor digital bank's customers are just using them as a secondary bank.
Unlike many of their competitors, Starling Bank do not offer any flashy extra features such as metal debit cards, phone insurance or airport lounge access. Rather they focus on just doing the banking basics well and cheaply.
Key Features
Free current account with debit card
Fully licensed UK bank so regulated by the FCA and deposits covered by the FSCS.
Basic money management tools such as notifications and categories
Costs
Current Account – Free
Debit Card – Free
ATM withdrawals UK and abroad – Free
Extras
Starling Bank don't have any extras beyond their current account.
Read full Starling Bank Review
---
Monzo – Best for Cool Extras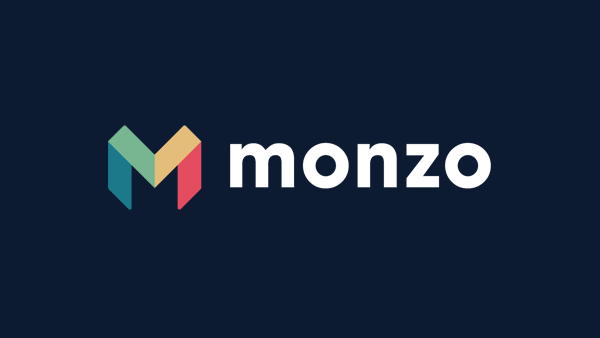 Monzo has gone from strength to strength since their launch in 2017, claiming to have reached the milestone of 5 million active customers in early 2021. A fully licensed UK bank, Monzo offer a GBP current account, with a debit card and a variety of extras. The extra features are accessed by subscribing to the higher cost monthly paid subscription accounts. In addition, Monzo offer useful money management features across all account tiers.
Key Features
Current account with debit card
Money Management tools
Extra Features such as insurances, metal cards and more available on paid account tiers.
Costs
Monzo Standard – Free
Monzo Plus – £5 per month
Monzo Premium – £15 per month
Extras
Metal debit card on Premium tier
Interest on your balance up to £2000 on Plus and Premium tiers
Insurances, airport lounge access on Premium tier
---
Wise – Best for Other Currencies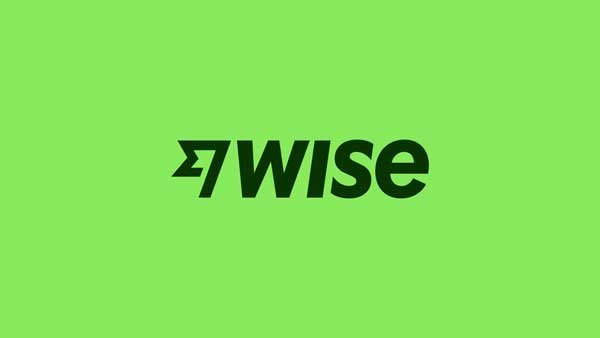 Wise started life as Transferwise, and re-branded to Wise in 2021. Started in 2010, they were initially started as a way to do international transfers at a far cheaper rate than the existing providers. Since that time, they have added more functionality, and have become more like a complete banking solution, with a multi-currency current account, debit card and more. Bear in mind that Wise is not a licensed UK bank, so deposits are not protected under the FSCS.
Key Features
Multi-currently current account – hold funds in 10 currencies
Debit card
Very low cost currency transfers
Costs:
The Wise account is free
Transferring between currencies incurs a cost but is much cheaper than alternatives.
Extras:
Hold funds in 10 currencies and transfer in 50+.
---
Tide – Best for the Self-employed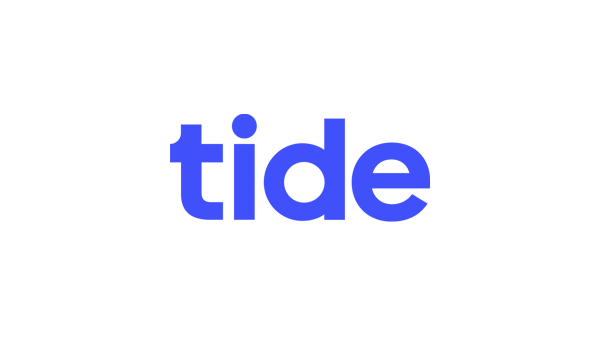 Tide are a business account focused digital bank (they do not have a personal banking product). Launched in 2017, they claimed over 400,000 businesses held account with them in early 2022 (thats over 7% of UK SMEs!). Their aim is to use technology to offer a simple and flexible business bank account that fits well with the modern way of doing business.
Key Features
Business current account
Business debit card
Expenses cards for staff
Costs
Tide Free – Free
Tide Plus – £9.99 (excl. VAT) per month
Tide Cashback – £49.99 (excl. VAT) per month
Extras
Integrate directly with accounting software
Send invoices to customers via the app
---
Cashplus Bank – Best for People with Bad Credit Ratings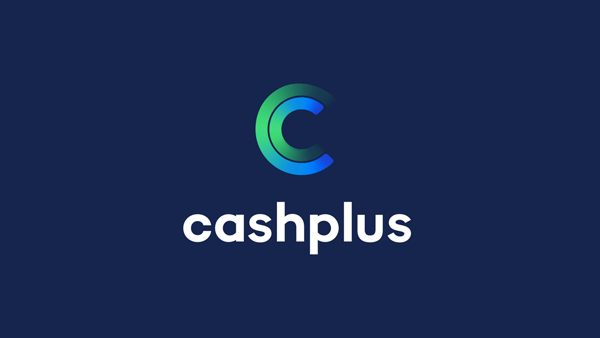 Cashplus are significantly older than most other fintech banks, having first launched in 2005, as the first company to launch prepaid debit cards in the UK. They launched Cashplus Bank in 2021, and have aimed their banking product at customers who may have had financial issues in the past or have bad credit ratings. Several of their associated products are aimed at helping people resolve these issues.
Key Features
Current account
Contactless Mastercard debit card
Costs
Cashplus Freedom – Free
Cashplus Activeplus – £5.95 per month
Extras
Creditbuilder – a way for customers to improve their credit rating.
Read full Cashplus Bank Review
---
Monese – Best for New Arrivals to the UK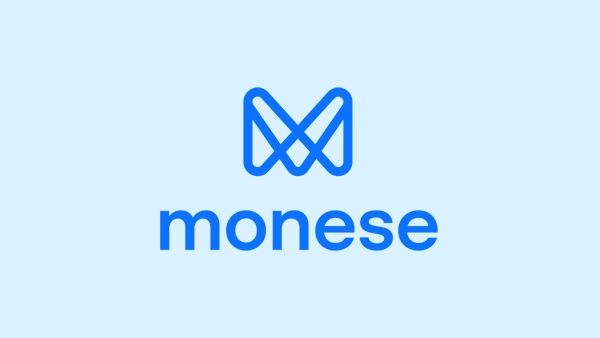 Monese was launched in 2015 in the UK, and it was directly inspired by founder Norris Koppel's difficulties in setting up a bank account in the UK when he first arrived. Therefore, Monese is designed to be very simple to set up, even if the applicant has no UK address or credit history. All users get a GBP and EUR bank account as standard, so Monese can be great for people who travel in Europe frequently.
Key Features
GBP and EUR bank accounts as standard
Mastercard debit card
Easy to set up an account
Costs
Starter – Free
Essential – £1.95 per month
Classic – £5.95 per month
Premium – £15.95 per month
Extras
Money management features that allow you to categorise and budget your money.
---
Curve – Best for Card Management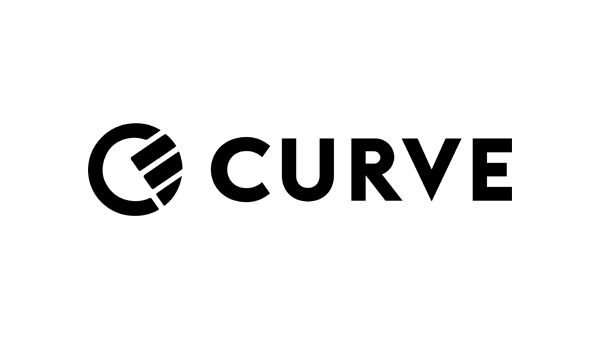 Curve is significantly different than the other providers on this list, as they do not offer a current account or hold your money. Rather, they offer a debit card, which allows you to connect all of your other cards to it, meaning that you can pay with just your Curve card, but using any of your other credit or debit cards. This means that you only need to carry one card with you.
Key Features
Mastercard debit card
Connect any of your credit or debit cards to your Curve card
Change any payment to a different card via the app after it has been made
Costs
Curve Blue – Free
Curve Black – £5.99 per month
Curve Black – £14.99 per month
Extras:
Metal debit card on Curve Metal
---
Digital Banks vs High Street Banks – Which Should I Choose?
For many years banking in the UK was dominated by the 'big 4' banks – Barclays, Lloyds, HSBC and Natwest. Due to their dominance, little changed for many years, and many people were dissatisfied by the level of service they received, and the costs incurred to have an account.
The fintech revolution has changed all of that, and millions of users have moved to digital banks in the last few years. They can certainly help in many ways. Everyone is stuck to their phone these days, and digital banks allow you to do all of your banking, whenever you like, on your phone.
However, if you are someone who is not so comfortable with using technology, which many older people are not, then it may be better to go for one of the traditional banks. Traditional banks also have branches that you can go into and speak to someone in-person, which again may suit you better.
Of course the traditional high street banks have started their own apps now too. However, we generally find that the best newer digital banks have a better grasp of the new technology than the old school providers.
Are Digital Banks Safe?
In some ways, digital, smartphone app based banks are actually safer than traditional high street banks. Using your phone to access your bank gives several different ways to provide an extra layer of security, from facial recognition, to fingerprints, to getting codes via SMS.
Most of the new digital fintech banks are also fully licensed UK banks. This means that they are regulated by the Financial Conduct Authority (FCA), and in addition, customer deposits are covered under the Financial Services Compensation Scheme (FSCS), up to £85,000 per customer.
One thing that all app based banks seem to suffer from are problems with accounts being frozen, and users not being able to get the issue resolved. Digital banks, just like any other financial institution, have to follow many rules, and if they suspect that there is something against the rules occurring in an account they will have to freeze the account. If this happens with a traditional bank, then it is possible to just go into the branch, but that is not possible with branch-less digital banks.
Digital Banks – Extra Features
Changing your bank is something that people rarely did in the past, but now more and more people are doing so. That is maybe due to the extra features that the best online banks in the UK offer customers. Some of those extras are:
Money management tools – You can categorise your money into areas, get instant notifications of account activity and more.
Cheaper and easier foreign currency transfers
GBP and EUR account, making travelling and holidays easier
Cool extras such as insurances, metal debit cards, airport lounge access etc
Easy to use smartphone apps that allow you to bank anytime
Is A Digital Bank Right For Me?
The best online banks come in a variety of different types, so it is very likely that there would be one that suits you. Starling Bank has its simple and cheap banking solution. Cashplus Bank is great for those who have credit issues, whilst Wise and Monese make the lives of frequent travellers easier. It could be time for you to check out the available options and see which one works for you.
---
Digital Banks Pros & Cons
Pros
App focused banks utilise the latest technology to deliver a variety of features that make banking altogether easier.
Bank on the go 24/7 from your phone
Money management tools to ease your financial life
Simpler and cheaper foreign currency transfers
Great extras such as metal debit cards, insurances and more
Cons
Digital app based banks do not have branches like traditional high street banks. Therefore, if you have any issue with your account, you will usually have to contact the bank via the in-app chat, or by making a call. Sometimes this can be a long process.
Inconvenient and expensive to deposit cash or cheques
Not ideal if you are not comfortable with technology
Digital Banks Compared
---
Digital Banks FAQ
How can I open an account with a digital bank?
It is generally very easy to open an account. Users have to be over 18 and a UK resident. The process usually starts by downloading the banking app on to your phone. You will then need to prove our identity and address, and then it will usually take a few days before your debit card arrives. Monese actually make this process even easier, as they do not require a UK address (or credit history) to open an account.
How do I choose a digital bank?
As shown in this article, there is a lot of choice when it comes to digital banks these days. To decide which one to choose is down to what your requirements are as they all have their strengths. For example, a good all-round choice is Starling Bank. However, if you want a wider range of features and extras, then Revolut might be better for you. If you have had financial issues in the past, then Cashplus Bank could be your best bet, and if you need a bank that works well with other currencies, then Monese or Wise could be for you.
What is the best bank account in the UK?
Which bank is best really depends on who you are and what you want. Starling Bank and Monzo have both been winners of the Best British Bank award at the British Bank Awards in recent years, and that reflects how good they are. However, depending on your situation, the other options i.e. Monese, Cashplus Bank, Wise or Curve, could be the best option for you.
Articles on the wiseabout.money website may contain affiliate links. If you click these links, we may receive compensation. This has no impact on our editorial and any money earned helps us to continue to provide the useful information on our site.