Until relatively recently, metal credit or debit cards were very difficult to get. The first metal debit card was launched in 1999 by American Express, and was a very high end, luxury item, with users having to commit to very high spending on the card.
More recently, Apple have launched their titanium credit card, a slick item, designed with every ounce of Apple's trademark design flair. Unfortunately for customers outside of the USA, it has not been launched anywhere else yet.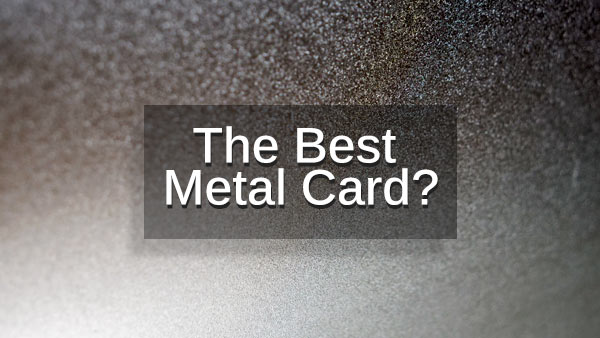 Luckily for metal fans, if you are in the UK, and want a metal card, there are now are a few more easy to reach options, so you can hear that satisfying 'clank' when you throw the card down to pay.
Revolut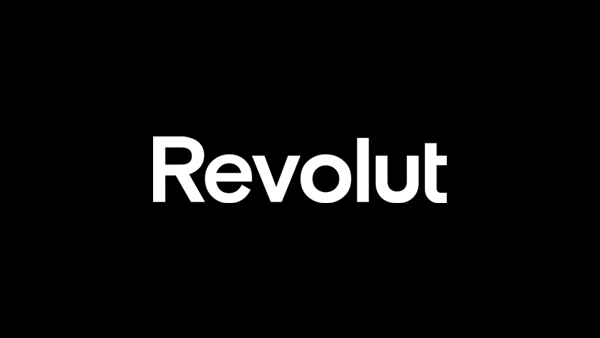 Metal card £12.99 per month
Choice of 5 colours
Access to Revolut suite of features
Curve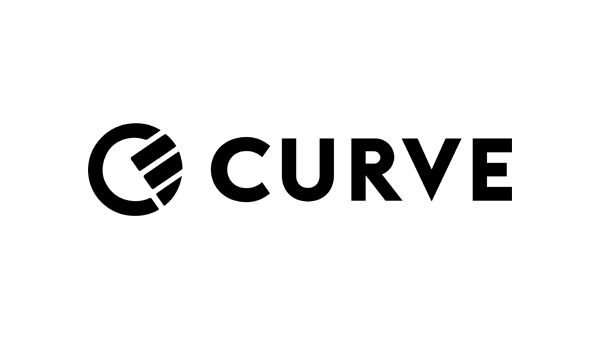 Metal card £14.99 per month
Choice of 3 colours
Carry just one card with you
Monzo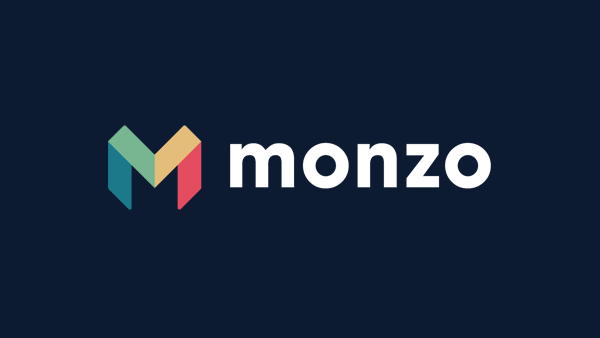 Metal card £15 per month
Sleek pure white card
Many additional extras
---
Which UK Banks offer Metal Bank Cards?
| Provider | Metal Debit Card? | Metal Credit Card? |
| --- | --- | --- |
| Barclays | ❌ | ❌ |
| Lloyds | ❌ | ❌ |
| NatWest | ❌ | ❌ |
| HSBC | ❌ | ❌ |
| Revolut | ✅ | ❌ |
| Monzo | ✅ | ❌ |
| Starling | ❌ | ❌ |
| American Express | ❌ | ✅ |
| Curve | ✅ | ❌ |
Monzo, Revolut and Curve all now offer metal Mastercard debit cards as part of their offerings. But what can they do? How much do they cost? And most importantly, how nice do they look?
Why do people want metal cards?
Of course metal cards are fashionable right now, but it can't be denied that they look and feel great! Metal lends itself to sleeker and more elegant designs more than plastic does. In addition to that, they are also eco-friendly. There is more than enough plastic in the world already, and metal cards will last far longer than any plastic card, plus can be recycled easily.
---
Best Looking Metal Debit Card
Monzo Metal Card
The Monzo card is made of stainless steel and weighs 16 grams. The card is pure white and very minimal, with just the Monzo logo, the Mastercard logo and the card chip visible on its face. On the back your personal details i.e. name and card number, are printed in black.
Revolut Metal Card
Revolut's card is produced from a sheet of reinforced steel, and weighs 18 grams. They have gone for an elegant design, with just the Revolut and Mastercard logos on the face, and offer a range of 5 different colours to choose from: Black, pink, gold, grey and space grey.
Curve Metal Card
Curve's card is made of stainless steel and weighing 18 grams, is available in Blue Steel, Rose Gold (which is pink) and Curve Red. It is less minimal than the other options, having a large Curve logo in the centre of the card.
Metal Debit Cards at a Glance
| Provider | Card Type | Colours | Weight | Cost |
| --- | --- | --- | --- | --- |
| Monzo | Mastercard Debit | white | 16 grams | £15 per month |
| Revolut | Mastercard Debit | black, pink, gold, grey, space grey | 18 grams | £12.99 per month |
| Curve | Mastercard Debit | blue steel, rose gold, curve red | 18 grams | £14.99 per month |
Best Value Metal Bank Card
With all of the providers, the metal card is seen as a premium perk, and as such is not available on the free or cheaper versions of their accounts. On each one you would need to subscribe to their top tier, which has the costliest monthly payment.
Monzo Metal
The Monzo metal debit card is offered along with their Monzo Premium account (only for personal accounts, it is not currently available on the Monzo Business Account). This costs £15 per month, with a minimum term of 6 months. It is a debit card and uses Mastercard as the payment provider.
Paying with your Monzo card is free within the UK and abroad. Cash withdrawals with the Monzo metal card are free within the UK and EU, up to a maximum limit of £600 every 30 days. Above this amount, a 3% fee is charged.
Revolut Metal
The Revolut metal card is only available on the aptly named top tier Revolut Metal, which costs £12.99 per month. The card is debit only, and is run via Mastercard (although Revolut do use Visa for cards in some markets outside of Europe).
Paying with your Revolut Metal card is free in the UK and abroad.
ATM withdrawals are free with the Revolut card worldwide, up to a maximum of £800 per month. Above that amount a 2% fee is charged.
Curve Metal
Curve's premium tier, which offers a metal card, is called Curve Metal, and costs £14.99 per month. As with the others, it is a Mastercard debit card.
Paying with your Curve card is free when paying in GBP if you are a UK resident.
You can take up to 10 ATM withdrawals within the UK per month. After that £0.50 per withdrawal is charged. You may also incur charges from the cards underlying your Curve account. Outside of the UK, you can take up to £600 per month fee free. Above that amount you will be charged 2% or £2 – whichever is higher.
How to dispose of a Metal Card?
Getting rid of a plastic debit or credit card is easy. Simply cut it up with scissors or pop it into the shredder. But how should you destroy a metal card? The scissors or shredder won't do it. Our best advice is to use your DIY tools i.e. some pliers or heavy duty cutting tools to cut it up and put it into the rubbish. If you can't do that easily or safely, or don't have the correct tools, then don't try other methods like melting it! Just send it back to your bank and they will dispose of it for you.
---
Best Featured Metal Card
Aside from offering a metal card, Monzo, Revolut and Curve are all slightly different in what they are and what they offer, so along with how much you like the looks of the cards, it is worthwhile to consider which of them has features that align with your own financial management requirements.
Monzo
Out of the 3 providers, Monzo are the only provider that is a fully licensed UK bank, so as well as the card, you could use Monzo to replace your existing bank account.
Once you sign up you get a full UK bank account and your cash in your account is protected up to £85,000.
Connect your Monzo card to your Apple Pay or Google Pay account.
A Monzo Premium account gives you phone insurance, travel insurance, and discounted airport lounge access.
Revolut
Revolut offer many of the same banking features that Monzo do, however they are not a licensed bank in the UK, and as such, customer deposits are not protected by the FSCS.
You get a GBP and a EUR account, with a comprehensive package of money management tools.
Connect your Revolut account to Apple Pay or Google Pay so you can pay with your phone.
Purchase protection insurance. Up to £10,000 per year protected against theft and insurance. Cashback on all of your card payments; 0.1% within Europe and 1% outside of Europe.
Curve
Curve is different from Revolut and Monzo, in that it does not offer banking style functions i.e. you do not keep your money within Curve. Rather, you connect your existing Mastercard and Visa cards to your Curve account, and you can then use your Curve card as your only card, and select which underlying card you use when making payments.
Pay with your phone with your Curve card by connecting it to Apple Pay, Samsung Pay or Google Pay.
1% cashback from a list of retailers you can select from.
Full spending analysis with Curve insights, alerts and notifications. Dig into all your transactions via the app.
Anti-embarrassment mode: Turn this on, and if any payment is declined, then Curve will automatically pay via your designated back up card.
Included travel insurance and phone insurance, plus discounted airport lounge access.
Overall Verdict
All 3 of the metal cards offer similar benefits and have similar costs. However, it is within the way they work, and what you are looking for, that the differences become apparent:
If you want to keep your existing bank and cards, but want a more flexible and stylish card option – then Curve is the one for you.
If you want to update your whole banking world, with a new bank account and a nice metal debit card on top, then go for Monzo.
If you travel a lot or use multiple currencies, then Revolut is for you.
---
How about Metal Credit Cards?
The first metal bank cards were all credit cards, with American Express being the first, having launched their first ever metal card at the end of the 1990s.
Whilst UK consumers have several different available options for getting a metal debit card, the options for getting a metal credit card are much more limited. In fact currently, it is still only via American Express that UK consumers can get a credit card made of metal. They offer a metal card to their Platinum card holders. Be warned however, that to qualify for this card, you would need to display high levels of earnings and spending, and be prepared to pay a hefty £575 per year just for having the card.
In Europe, it is similarly not that easy to get metal credit cards, potentially because credit cards and debt are less prevalent in Europe. In the USA however, getting a metal credit card is more accessible, with American Express, Barclays and even Apple offering them.
Metal Bank Cards Available in the USA
If you are based in the USA, then getting a metal card – either debit or credit, is definitely easier, with far more choice on the credit card side. Banks and credit card providers clearly see more of a demand from their US customers – there are dozens available, below is just a selection.
Chime:
Chime is one of the best known app based Fintech banks in the USA. If you set up an account with Chime, and then apply for their Credit Builder service, then you can get a bright green Chime metal credit card.
Mastercard:
Mastercard offer a range of metal credit cards, Titanium, with a $195 annual fee, Black at $495 and Gold at $995.
American Express:
American Express have a wide range of metal cards, ranging from their Gold card, that is charged at $250 per year, to their Platinum, at $695, up to their invitation only Centurion card, that has an annual fee of $5000!
Apple:
Apple launched their metal credit card in 2019, and it is designed to be used primarily via Apple Pay. However, you will also get a metal credit card you can use in person.
Metal Bank Cards Available In Europe
Consumers within Europe have a similar choice in regard to metal bank cards as in the UK. Metal credit cards are not really available – which may be due to the lower credit card usage compared to the USA. However, similar to the UK, a number of Fintech companies have launched app focused banking style products, and offer a metal card as a premium feature.
N26:
N26 are one of the oldest Fintech banks, and offer accounts to consumers across Europe. They offer a metal debit card in 3 stylish colours on their premium subscription – N26 Metal. The subscription costs 16.90 EUR per month, and also includes a range of other premium features such as insurance.
Bunq:
Bunq is a app based Fintech bank based in the Netherlands, who offering their service across the European Union. They offer a metal Mastercard debit card on their Easy Green account tier, which costs 17.99 EUR per month, and on their Easy Money account tier, which costs 8.99 EUR per month.
Vivid:
Vivid is a European Fintech bank that also offers trading services to customers. Their premium account – Vivid Prime – costs 9.90 EUR per month, and you will get a metal debit card.
Revolut:
Revolut are the largest Fintech in Europe, and offer their current account services throughout the EU. Subscribe to Revolut Metal, and you can get a metal mastercard debit card for 13.99 EUR per month.
Articles on the Wiseabout.money website may contain affiliate links. If you click these links, we may receive compensation. This has no impact on our editorial and any money earned helps us to continue to provide the useful information on our site.