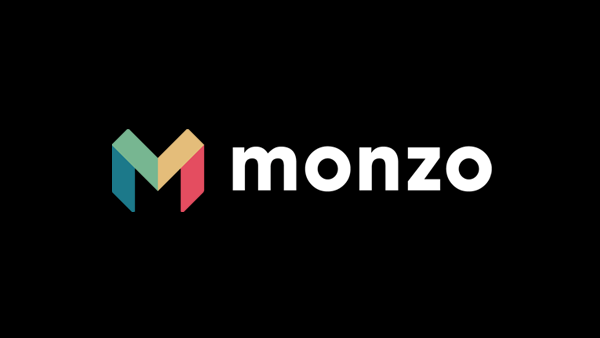 ---
Table Of Contents
---
Monzo Flex – In Brief
Monzo have become one of the most successful digital banks in the UK since their launch in 2017, picking up millions of customers. In late 2021, they decided to enter the booming Buy Now Pay Later market with Monzo Flex.
Similar to other BNPL providers, Monzo Flex allows you to spread payment for purchases over up to 3 months interest free. You then have the option to extend this period to 6 or 12 months, however this would attract interest at a variable 24% APR.
---
Monzo Flex Pros & Cons
Pros:
Spread payments over 3 months interest free.
Extend repayments to 6 or 12 months (with interest).
Monzo Flex can be used on any payments, not just with selected retailers.
Go back up to 2 weeks to spread payments on past purchases.
Cons:
Usage of Monzo Flex is shared with credit reference agencies, so if not used properly can have a negative effect on credit rating.
Outstanding debts can be passed to collection agencies.
---
What is Monzo Flex?
Monzo Flex is a Buy Now Pay Later product, that Monzo bank customers can apply for. It allows you to spread the payments for purchases for up to 3 months interest free – with the money being taken in 3 monthly installments (although you can make early payments at no extra charge).
In addition, users can decide to extend the payment period to 6 or 12 months, and pay interest at a rate of 24% APR (variable). Users can use Monzo Flex as many times as they wish, as long as they are within their credit limit. The maximum credit limit is £3000, although some people may be offered a lower limit.
Monzo Flex Features
Spread payments – over 3 months interest free
Longer Payments – choose to spread over 6 or 12 months at a variable APR of 24%
Flex Later – choose a payment from up to 2 weeks ago to spread the cost for
Manage all payments – via the Monzo app
Flex any payment – is not only limited to certain retailers
Credit Agencies – usage is reported to them so it pays to use it wisely
Available to Monzo customers – any Monzo account holders can apply
Who is Monzo Flex for?
To use Monzo Flex, you first need to be a Monzo customer i.e. have a current account with Monzo (although you can easily set up a free Monzo account, you do not need to be on the paid tiers). Users must be over 18 years old.
When you apply for Monzo Flex, they will check your eligibility to see if you can be pre-approved. If they do not pre-approve you then they will do a soft credit check (which does not appear on your credit record), and if you then go ahead with Flex, they will do a hard credit check, which will appear on your credit record.
---
---
Monzo Flex Costs & Fees
There are no specific monthly or similar fees to use Monzo Flex. You do need to be a Monzo banking customer to apply. However, Monzo do have a free current account.
There are also no costs or interest for any purchases made with Monzo Flex that are paid back within the standard 3 month interest free period.
If you wish to extend the re-payments to 6 or 12 months, then Monzo will charge interest at a variable rate of around 24% APR.
Is Monzo Flex Safe?
There has been some criticism in the UK media of the general Buy Now Pay Later industry. Some feel that it encourages people to get into debt. It is certainly possible to overdo it by buying more than you can afford, and then not being able to afford the repayments when they are due. This can then cause issues with your credit rating.
Monzo Flex, like any other BNPL provider, can be very useful if used correctly, by allowing you to essentially get interest free short term credit. However, users should be very careful when using to ensure that they do not overreach themselves.
Section 75 of the Consumer Credit Act:
Under Section 75, customers are protected when making purchases with a credit card. When payments are made with Monzo Flex, they receive the same protections.
Monzo Flex Customer Reviews
Monzo have a high score of 4.4 out of 5 on Trustpilot, with nearly 25,000 reviews. Whilst many of these reviews are related to Monzo's banking product, many users appear to be very happy with the Flex product, saying it makes Monzo's offer even more attractive.
---
Monzo Flex FAQ
Does Monzo Flex improve your credit score?
It depends how you use it! Usage of Monzo Flex is reported to the credit reference agencies by Monzo, so if you do use it properly, and ensure you make payments in time, then this can help to improve your credit rating. However, don't forget that if you do not use Monzo Flex properly, and you miss payments, then this can actually have a negative effect on your credit score.
How do I pay off Monzo Flex?
To make any payments due on Monzo Flex, simply go into your Monzo app.
How to contact Monzo?
The easiest way to contact Monzo is via the in-app chat function. It is also possible to call Monzo customer services on 0800 802 1281.
What is the credit limit on Monzo Flex?
The maximum Monzo Flex credit limit is £3000. However, when you apply to use Monzo Flex, you may be given a lower credit limit, depending on your eligibility.
What happens if you miss a payment with Flex?
Monzo will give users 7 days after any missed payment to make the payment, without any charge (although you won't be able to use Flex if you are behind in payments). After 7 days, the amount will be switch to a 12 month payment plan at a variable 24% interest. If Monzo are still unable to get the payments after this, then they will refer it to the credit reference agencies.
---
Monzo Flex Verdict
Buy Now Pay Later companies have grown enormously in recent years. There has been some criticism that they encourage people to get into debt. However, there is no doubt that they can be very useful when you wish to spread payments for purchases over a short period and don't want to incur interest. Monzo Flex opens up the world of BNPL by allowing users to use the service for any payment, rather than just with selected retailers. This can make the service even more useful, but only when used carefully and wisely.
Articles on the wiseabout.money website may contain affiliate links. If you click these links, we may receive compensation. This has no impact on our editorial and any money earned helps us to continue to provide the useful information on our site.