Wise, (formerly known as Transferwise), is a FinTech company founded in the UK in 2011 by two former Skype employees. The company is listed on the London Stock exchange since 7th July 2021. Wise offers currency transfers and multi-currency accounts. In this article we dive deeper into the Wise multi-currency account. We explain how it works, its' use cases, costs and more.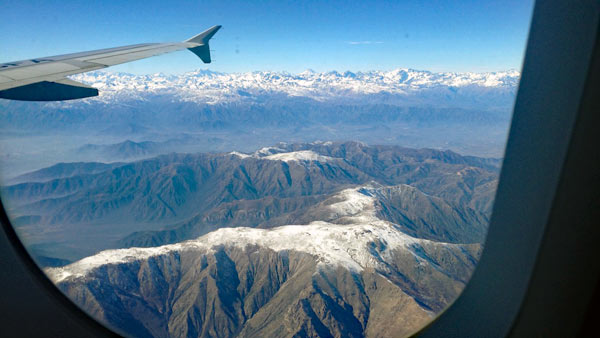 Contents
What is the Wise multi-currency account?
For those who have never heard of multi-currency accounts, it might come as a surprise that these even exist. Multi-currency accounts, in which you can receive and pay money in multiple currencies, were previously predominantly reserved for businesses. To have such a service a business usually needed to apply for a separate account which often came with a hefty price tag at the established "traditional" banks.
With Wise, it is now possible to have your own, personal multi-currency account.
Notable Features:
Local bank details in the following countries:
United Kingdom
European Union
United States
Australia
New Zealand
Singapore
Romania
Canada
Hungary
Turkey
Wise debit card (residents of the below countries only)
Australia
European Economic Area (EEA)
Japan
New Zealand
Singapore
Switzerland
United Kingdom
United States
In your Wise Multi Currency Account you can hold the following 56 currencies:
Argentine peso
Australian dollar
Bangladeshi taka
Botswana pula
Brazilian real
British pound
Bulgarian lev
Canadian dollar
Chilean peso
Chinese yuan
Colombian peso
Costa Rican colón
Croatian kuna
Czech koruna
Danish krone
Egyptian pound
Euro
Georgian lari
Ghanaian cedi
Hong Kong dollar
Hungarian forint
Indian rupee
Indonesian rupiah
Israeli shekel
Japanese yen
Kenyan shilling
Malaysian ringgit
Mexican peso
Moroccan dirham
Nepalese rupee
New Zealand dollar
Nigerian naira
Norwegian krone
Pakistani rupee
Peruvian sol
Philippine peso
Polish złoty
Romanian lei
Russian ruble
Singapore dollar
South African rand
South Korean won
Sri Lankan rupee
Swedish krona
Swiss franc
Tanzanian shilling
Thai baht
Turkish lira
UAE dirham
Ugandan shilling
Ukrainian hryvnia
Uruguayan peso
US dollar
Vietnamese dong
West African franc
Zambian kwacha
Send Currencies
You can send funds from your Wise account to over 70+ currencies – see these here.
Wise Jars
Jars are a feature in your account that allows you to create a separate area within your account, called a 'jar', that you can put in money so you can save it. Whilst the money is in a jar, it cannot be spent via your debit card or transferred until it is moved back into the main section of your account. Jars can hold funds in any currency.
How does Wise multi-currency account work?
Wise works just like a normal bank account. However, you can also open 10 different local accounts in 10 different currencies, just like someone who resides in these countries. You will be able to see your currency accounts in your account dashboard along with their unique bank details per currency account.
You are also able to send and convert currencies within your account from one currency account to another in Wise.
If you happen to use your debit card in a country in which you do not hold any currency, Wise will automatically debit the currency account which has the lowest conversion or transaction cost. Giving you the best possible deal.
Your Wise account is accessible via the Wise website, or via their easy to use smartphone app.
To set up an account, you need to follow 3 steps:
1
Sign up via the Wise website or app.
2
Confirm your identity using your government issued ID.
3
Transfer funds into your account using various methods, including bank transfer, debit/credit cards and Apple Pay.
Who is the Wise multi-currency account for?
Anyone who wants to experience living, working, and travelling around the world would benefit from banking without borders. While anyone can receive payments in foreign currencies, traditional banks usual charge a fee for payments in foreign currencies. User groups for which a Wise multi-currency account might be ideal could be:
Expats
For receiving money from pensions or family. Example: if an organisation or individual sends 100 GBP to your GBP account in Wise, you get exactly 100 GBP without any deductions. You can then decide if you want to convert the received GBP into another currency.
Brexit
Many Banks are required to close accounts of non-residents due to passporting rights within the EEA. Whilst most who have been affected have probably solved that issue for themselves by now, those who are planning to move abroad might get this problem solved with a Wise multi-currency account.
Digital Nomads
Receiving money from friends, family and clients wherever you are. With the added benefit of being able to charge your clients in their own currency. Also, you can pay your invoices in the required currency. Got a bill from home? No problem, you can pay this directly from the Wise account in the currency in which it has been issued. For example: payments to your health insurance and mortgages.
How much does the Wise multi-currency account cost?
To have a Wise account is mostly free, but there are a few costs: These costs are:
| | |
| --- | --- |
| To order a Wise debit card | 5 GBP |
| ATM Withdrawals over 200 GBP per month | 1.75% |
| Over 2 ATM withdrawals per month | 0.50 GBP per withdrawal |
| Receiving wire transfers from the USA | 7.50 USD |
| Holding 15,000 EUR or more in the account | 0.40% annually |
There are also small set fees for converting between currencies – you can check the costs of this here.
Is the Wise multi-currency account safe?
Wise is not a licensed bank. They are authorised and regulated by the FCA (Financial Conduct Authority) in the UK, the National Bank of Belgium in the EEU and FinCen (Financial Crimes Enforcement Network) in the US. However, because they are not a bank they do not offer the same guarantee schemes such Financial Services Compensation Scheme (FSCS) in the UK, the Federal Deposit Insurance Corporation (FDIC) in the US, or the European Deposit Insurance Scheme (EDIS) in the European Union.
Wise do safeguard depositor funds, which means that your money is kept away from the Wise day to day business. Currently the customer deposits are held at banks such as Barclays, Morgan Chase and Deutsche Bank. If these banks were to go out of business, then your money would be lost. This is, however, very unlikely.
Wise Product Reviews – what are people saying?
We have combed through reviews of Wise, and the majority of users give good reviews.
On Reddit, users say that they find Wise trustworthy, cost-effective, fast, reliable and easy to use. There were also some accounts of negative experiences from people as is to be expected, because things can go wrong. However, there is nothing standing out that was worrisome to a degree that the company should be avoided at all costs.
We have also found many people who have described their positive experiences on Quora.
On Trustpilot, Wise has more than 100k ratings with a score of 4.7 out of 5. Wise also has a 4.8 out of 5 rating in the Apple Store and a 4.5 out of 5 on Google Play.
As always, we advise that you always search for your own information from several sources, and start with smaller amounts of cash to test out the waters first before parting with bigger chunks of your money.
Wise Pros & Cons
Pros
Very easy and fast to set up.
Well laid out, self-explanatory and intuitive user interface
Superfast transactions, payments arrive almost instantly in your account
One debit card for all currency accounts
Jars – a useful tool to help you manage your money
Low cost currency transfers at Interbank rates
Cons
No interest is paid on your balances.
Cash withdrawals are only free for the first two withdrawals and up to 200 units of USD, GBP or EUR per month. After that, there is a small fee to pay.
No deposit insurance schemes. Your money does not benefit from the same protection as traditional banks do.
Conclusions
Wise is truly solving the problem for those who deal with multiple currencies on a regular basis. Those who work cross-border, or those who travel a lot for either work or leisure can benefit. Wise makes it possible to withdraw money at the best rates, and holding and receiving various currencies in one account efficiently and at low cost.