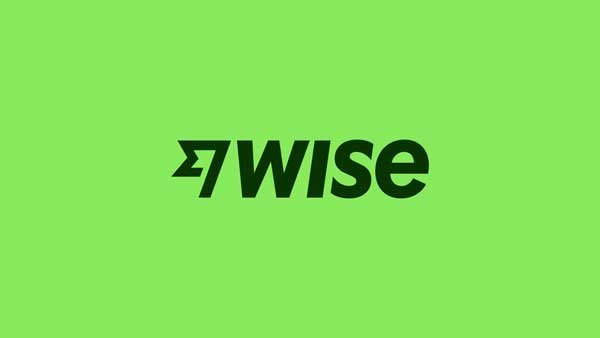 ---
Table Of Contents
---
Wise – In Brief
Wise (formerly Transferwise) is a UK based financial technology company. Their main focus is on providing cheap and simple currency transfers. However, as part of this, they also offer various banking style services, such as a multi-currency current account and a debit card. This means they are potentially a good choice as a digital banking provider for some customers.
---
Wise Pros & Cons
Pros:
Low cost currency transfers at Interbank rates
Local bank details in 10 currencies
Hold and transfer 53 currencies
Quick and simple account setup
Transparent charging structure
Get interest paid on your account balance
Fast transactions, payments arrive almost instantly in your account
Debit card for all currency accounts
Wise Jars – a useful tool to help you manage your money
Cons:
ATM withdrawals are charged when you exceed the monthly limit.
Customer deposits not protected under the FSCS.
No option for cash delivery of currency transfers.
---
What is Wise?
Launched in 2011 as Transferwise, Wise aimed to disrupt the currency transfer industry by offering far cheaper and quicker currency transfers. As of 2022, Wise claim to have over 13 million customers using their services.
The core of the Wise product is their multi-currency account, in which you can receive and pay money in multiple currencies. These were previously predominantly used for businesses, and could be quite expensive. Wise opened up access to these for personal banking customers.
Wise have managed to create a product that crosses over 2 areas – banking and currency transfers. Whilst there are many other digital banks and currency transfer providers available, the way that Wise have combined the two could be very useful for customers with certain requirements.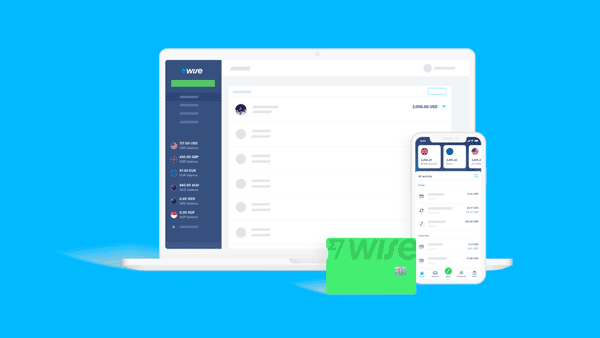 Wise Features
Multi-currency current account – for all current account holders
Local Bank details – in 10 different currencies
Hold and convert – in over 53 currencies
Mastercard debit card – can be used worldwide
Interest on your balance – rates depend on which currency money is held in
Cheap and quick currency transfers – often instant, and a fraction of the cost of traditional banks
Wise Jars – to assist with your money management
Invest with Wise – hold your money in stocks in your savings Jar
Excellent customer services – in multiple languages
Free ATM withdrawals – up to £200 per month
Easy account setup – be up and running in minutes
Who is Wise for?
Wise could be a good option for anyone who wants to experience and would benefit from banking without borders. Unlike traditional banks, Wise do not charge for paying or receiving funds in other currencies. Some groups a Wise account may benefit:
Expats – for receiving money from pensions or family. Example: if an organisation or individual sends 100 GBP to your GBP account in Wise, you get exactly 100 GBP without any deductions. You can then decide if you want to convert the received GBP into another currency.
Brexit – many Banks are required to close accounts of non-residents due to passporting rights within the EEA. Whilst most who have been affected have probably solved that issue for themselves by now, those who are planning to move abroad might get this problem solved with a Wise multi-currency account.
Digital Nomads – receiving money from friends, family and clients wherever you are. With the added benefit of being able to charge your clients in their own currency. Also, you can pay your invoices in the required currency. Got a bill from home? No problem, you can pay this directly from the Wise account in the currency in which it has been issued. For example, payments to your health insurance and mortgages.
---
Wise Costs & Fees
To have a Wise account is mostly free, but there are a few costs: These costs are:
To Order a new debit card: £5.00 GBP
ATM Withdrawals over £200 per month – 1.75%
Over 2 ATM withdrawals per month – £0.50 per withdrawal.
There are also set fees for converting between currencies – you can see the costs of this here.
Generally, Wise currency transfer fees are far lower than doing transfers via traditional banks.
Is Wise Safe?
Wise is not a licensed bank. They are overseen by the FCA (Financial Conduct Authority) in the UK. However, because they are not a licensed bank they do not offer the same guarantee schemes such Financial Services Compensation Scheme (FSCS), which protects deposits up to £85,000 per customer.
Wise do safeguard depositor funds, which means that your money is kept away from the Wise day to day business. Currently the customer deposits are held at banks such as Barclays, Morgan Chase and Deutsche Bank. If these banks were to go out of business, then your money would be lost. This is, however, very unlikely.
---
---
Wise Customer Reviews
Wise have a rating of 4.5 out of 5 on Trustpilot, from over 172,000 reviews. 85% of the reviews rated Wise at the highest score of 5 out of 5. These satisfied customers are happy about how quick the transfers between currencies are, and the low costs. Only 5% of the reviews score Wise at 1 out of 5, the lowest score. These customers appear to be mainly upset about transfers taking longer than expected, however this may not always be the fault of Wise, as they need to rely on transiting banks.
Wise Comparisons
Which is better – Wise or Monese?
| | | |
| --- | --- | --- |
| | Wise | Monese |
| Pricing | Free | From free to £14.95 |
| ATM Withdrawals | Free up to £200/monthly | £1.50 charge on Free and above limits |
| Safety/Security | Deposits NOT protected under FSCS | Deposits NOT protected under FSCS |
| Extras | Multi-currency account | GBP and EUR account |
Which is better – Wise or Revolut?
| | | |
| --- | --- | --- |
| | Wise | Revolut |
| Pricing | Free | From free to £12.99 Details |
| ATM Withdrawals | Free up to £200/monthly | Free with limits Details |
| Safety/Security | Deposits NOT protected under FSCS | Deposits NOT protected under FSCS |
| Extras | Multi-currency account | Many options Details |
Read our full Wise vs Revolut comparison
Which is better – Wise or Starling Bank?
| | | |
| --- | --- | --- |
| | Wise | Starling Bank |
| Pricing | Free | Free |
| ATM Withdrawals | Free up to £200/monthly | Free UK & Abroad |
| Safety/Security | Deposits NOT protected under FSCS. | Deposits protected under FSCS |
| Extras | Multi-currency account | None |
Read our full Starling Bank Review
---
Wise FAQ
Is Wise safe to send money?
Wise has proven itself a very safe way to send money abroad or to other currencies. Their system is very good value, and importantly, very fast, so you can usually see the money get to the destination very quickly, even within seconds.
What is Wise good for?
Wise regularly is shown to be one of the best value ways of transferring between currencies – saving a huge amount over the rates charged by traditional banks. In addition, their multi-currency bank account can be very useful if you do a lot of transactions in different currencies.
What is Transferwise?
Transferwise was the original name for Wise. The company launched as Transferwise in 2011, and then re-branded as Wise in 2021.
---
Wise Verdict
Whilst Wise is better known for currency transfers, they also have various banking functions such as their multi-currency account and debit card. This means that they could be an interesting alternative option for those looking to do a lot of travelling or cross-border transactions. In late 2022, Wise introduced interest payments on money held in your account (rate dependent on which currency your money is held in), which only makes them a more attractive destination for your money.
Articles on the wiseabout.money website may contain affiliate links. If you click these links, we may receive compensation. This has no impact on our editorial and any money earned helps us to continue to provide the useful information on our site.