Why multi currency accounts?
If you have ever had to exchange currencies, withdraw money in different countries, or do business across borders, then you will know just how expensive, time consuming and frustrating currency exchange can be. In recent years multi currency accounts have risen in popularity for exactly these reasons.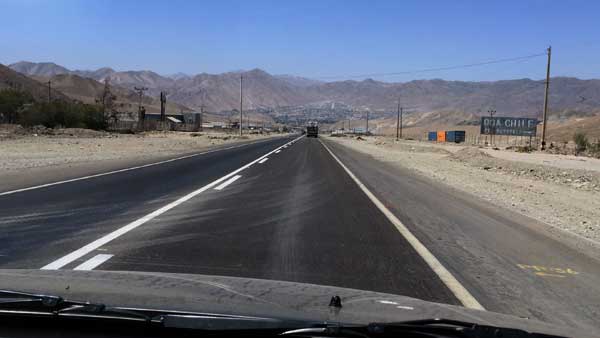 Table of Contents
What is a multi currency bank account?
A multi currency account allows you to hold money in various different currencies in the same account, and to receive or send money directly in those currencies. You can also usually transfer between these currencies when required at a competitive, ideally Interbank Rate. In addition, some providers offer actual local bank details, so you can send and receive money as if you were in the country of the currency you hold.
Who needs a multi currency account?
Anyone who deals a lot with foreign currencies! From businesses who have a lot of customers in countries outside their own, to individuals who travel a lot and everything in-between. For example:
Do you run an e-commerce business selling goods abroad?
Do you employ staff in other countries?
Are you a freelancer with clients on other countries?
Are you a digital nomad who travels around and works from many countries?
Are you a pensioner who lives outside of the country in which your pension is paid?
Do you travel a lot for work or for vacation?
If any of the above apply to you, then a multi currency account could save you time and money.
Benefits of a multi currency bank account
Cost
Traditional consumer banks i.e. Barclays, Deutsche Bank, JP Morgan Chase etc, i.e. banks that offer individuals and consumers bank accounts, have a variety of ways that they charge you for the service of currency conversion. This includes fees for the transfer itself, and by setting the rate at which the transfer is made. This means that not only might you be charged a fee for the transfer itself, but they will also set the exchange rate upon which the transfer is made. This could be a few percentage points different from the Interbank rate, which means they make more money, and it costs you more. The more transfers made, then the more significant these charges are, and it all adds up!
Transparency
The ways that the traditional banks charge, as described above, are generally not the most transparent. Whilst they do have to publish these details, they are generally not the most accessible. The new providers on the market however claim to make their pricing as transparent as possible, with the costs involved in any part of their products being front and centre instead of being buried in the small print.
Ease of use
The above mentioned traditional banks are usually very established, large organisations. As such, they are focused on mutliple core banking products that they have offered, with little change, for many decades. These type of companies find it hard to innovate compared to new, young agile start ups. Think of it as the difference between the hotel industry and AirBnb or the taxi industry and Uber.
In addition, these new market entrants have a very focused offer, as opposed to traditional banks who have the full range of banking services from mortgages
The new players in the market focus on mobile and app based solutions that prioritise user experience. These days people demand simple, transparent solutions that make it simple for the user to handle their money.
Whereas with a traditional bank you may need to make a phone call or send an email, or navigate a complicated online system to make a currency transfer or to get the details of the costs of a service, the new providers have everything in one place within a mobile or web app, with usability at the forefront of their priorities.
Multi currency account providers
Below we have briefly profiled 2 of the companies offering multi currency accounts, Wise (formerly known as Transferwise) and Revolut, with some key data on each:
Wise
Wise's product is called their Multi Currency Account. You may see online references to a 'Borderless Account'. Please note that this is the same product, it has just been rebranded. Wise have a very targeted product – their multi currency account is their flagship, and currency transfers are their speciality. Not too many other bells and whistles here.
Who can sign up?
You can open a multi currency account with Wise as either an individual or a business.
How much does it cost?
The Wise multi currency account is free to set up and has no monthly charges. For transfers between currencies they use the Interbank rate, so don't make any money from the transfer rate.
Where they make their money is with a small fee on each transfer. This is made up of 2 elements; firstly a fixed fee that is charged whatever the amount transferred, and secondly a variable fee that is a percentage of the amount transferred. Both of these fees depend on which currencies are being transferred from and to. Wise claim that their fees are 8 times cheaper than that of traditional banks.
Which currencies?
The number of currencies that you can operate in is where Wise really excels. They offer 3 different levels:
| | |
| --- | --- |
| Local Bank Account details | just like having a local bank: 9 different currencies: USD, EUR, GBP, AUD, NZD, HUF, SGD, RON, TRY |
| Hold and convert money | 55 different currencies |
| Transfer money | 70 different currencies |
To see all of these currencies click below:
Do I get a card?
Yes, Wise offer a Mastercard debit card with their multi currency account, which costs 5 GBP. You can then make cash withdrawals of up to 200 GBP each month. Any withdrawals over 200 GBP within the month would then have a fee of 1.75% charged.
What else do I get?
That's pretty much it!
Where do I sign up?
Revolut
Unlike Wise, who focus very much on currencies and transfers, Revolut are trying to provide a far more broad offering – more like a 21st century fully featured banking product. As such they offer many other products such as budgeting, insurance and even cryptocurrency.
Who can sign up?
To open a Revolut account you have to be resident in one of the following:
United Kingdom, European Economic Area (EEA), Australia, Canada, Singapore, Switzerland, Japan and the United States.
As an individual, you cannot open the full multi currency account, which is reserved for businesses. However, as an individual, you can choose from their range of 4 different tiers of account, all of which have elements of multi currency. In addition there is an account specifically for freelancers.
How much does it cost?
Revolut work on a monthly subscription model, with a variety of different service levels. The monthly costs are:
| | |
| --- | --- |
| Business Multi Currency Account | from free to 100 EUR per month + |
| Freelancer Account | from free to 25 EUR per month |
| Individual Standard Account | free |
| Individual Plus Account | 2.99 EUR per month |
| Individual Premium Account | 7.99 EUR per month |
| Individual Metal Account | 13.99 EUR per month |
Revolut use the Interbank rate for currency exchange, so don't add any additional percentage to the transfer.
Which currencies?
| | |
| --- | --- |
| Local Bank Account details | just like having a local bank: GBP and EUR |
| Hold and exchange | 31 currencies |
Do I get a card?
Yes. Revolut offer a Mastercard debit card with all of their account tiers. You can make cash withdrawals of up to 200 EUR if you are on the Standard plan (this is higher on the more expensive plans) and any withdrawals above that will incur a charge of 2%. In addition, Revolut also offers a Metal Debit Card with their Metal account.
What else do I get?
Revolut differ from Wise in that they offer a very wide variety of addition product aside from the currency related ones as detailed above.
Where do I sign up?
Conclusions
The decision on which provider to go for is really dependent on your own situation and requirements. The clearest difference between Wise and Revolut is really in their scope. This article is discussing multi currency bank accounts, and that is pretty much the flagship product offered by Wise, whereas Revolut is really a much more comprehensive banking offering.
If you have a very clear requirement for sending and receiving money in multiple currencies at the lowest cost possible, especially if you wish to operate outside of the big 3 currencies (EUR, GBP, USD), then Wise is the simpler and more focused product. However there are no frills. It is what it is.
Revolut is a far more broad offering, so if your needs are more focused within certain territories i.e. USA, Europe and the UK, then you may find that Revolut will provide a more well rounded and comprehensive offering that covers all of your banking requirements.
Articles on the wiseabout.money website may contain affiliate links. If you click these links, we may receive compensation. This has no impact on our editorial and any money earned helps us to continue to provide the useful information on our site.