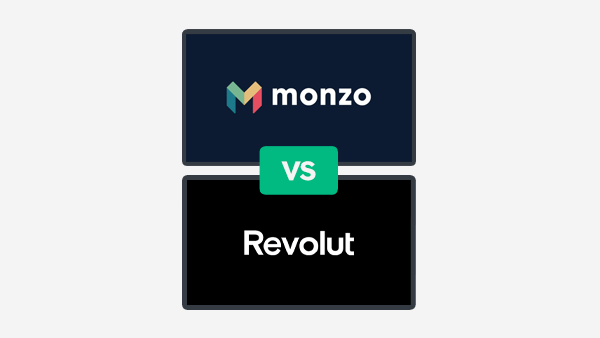 ---
Table of Contents
---
About Monzo
Since 2017, Monzo have been providing customers with a modern and efficient award winning app-based bank account, with a wide variety of useful extra features. They are a fully licensed UK bank regulated by the Financial Conduct Authority (FCA) and with customer deposits protected under the FSCS.
About Revolut
Revolut have made clear their aim to provide multiple different financial services within their app, as is made clear by their slogan 'One app, all things money'. However, the core of their product is their app-based current account and debit card. Their approach appears to be paying off, as they now have millions of customers in countries across the world.
---
Monzo vs Revolut – Plans, Costs & Fees
Monzo
Monzo offer 3 account tiers:
Monzo Free – No monthly cost
Monzo Plus – £5 per month
Monzo Premium – £15 per month
On the Free tier, customers get all of the basic banking functions, whilst the paid plans include various extras that may be useful to some people, but without these you can still have a fully featured bank account using the Free tier.
ATM withdrawals are fee-free up to a monthly limit of £250. If you exceed that amount, then customers on the Free account will be charged a 3% fee.
Cash can be paid into your account via PayPoint (as Monzo do not have branches). You will be charged £1 per deposit.
Revolut
With Revolut you can choose from 4 different tiers:
Revolut Standard – No charge
Revolut Plus – £2.99 per month
Revolut Premium – £6.99 per month
Revolut Metal – £12.99 per month
As with Monzo, the basic functions are available on the Standard tier, with extra features in the paid tiers.
The amount of fee-free ATM withdrawals you can make depend on the tier you are subscribed to. On the Standard tier, you can withdraw up to £200 monthly, with a charge of 2% if you exceed that (minimum charge £1).
It is not possible to deposit cash into your Revolut account.
Verdict
Pricing-wise, Monzo and Revolut are very similar. Revolut has one more tier, with Revolut Plus. Aside from that, the two companies have three similar tiers: one free, one in the middle and one premium. The pricing for these is pretty similar, so we cannot separate the two here.
---
Monzo vs Revolut – Features
Monzo
Easy to use smartphone app – bank wherever you are, around the clock.
Instant Notifications – get informed of any activity on your account immediately
Left To Spend Notifications – let the app track your spending and display the amount of money you have before your next salary
Spending Budgets – Easily set up budgets within your account for different areas i.e. groceries, entertainment or transport.
Monzo Pots – areas within your Monzo account, that allow you to split your money into different areas, for example bills, saving etc
Mastercard debit card – with full contactless functionality
Metal debit card – Available on the Premium tier
Apple Pay/Google Pay – set up your Monzo card to pay with your phone
Interest on your current account balance – 1% on Monzo Plus, 1.5% on Monzo Premium, up to a balance of £2000.
Salary Sorter – set your account to distribute your salary amongst your pots once it hits your account
Free UK ATM Withdrawals – on all paid Monzo tiers
Pay in cash via PayPoint locations – up to £1000 every 180 days for £1 per deposit
Insurances – available on the paid tiers
Overdrafts – available for qualifying customers
Loans – available for qualifying customers
International currency transfers – Monzo have partnered with Wise to provide
Monzo Flex – spread payments with Monzo's own Buy Now Pay Later product
Revolut
Easy to use smartphone app – bank wherever you are, around the clock.
Spending Analytics – get insights into your finances
Pockets – categorise your spending with Pockets
Vaults – set up within your account to save
Instant Notifications – see any account activity instantly
Set budgets – create monthly budgets for spending categories
Earn interest on savings – on money within your dedicated Savings Vault – interest rate depends on which tier you are on
Mastercard Debit Card – with contactless and enabled for Apple Pay/Google Pay
Metal Debit Card – available on Revolut Metal
Round Up payments – round payments up to the nearest pound and save the difference
Investments – invest in stocks and more
Insurances – available on higher paid monthly tiers
Low cost currency transfers – at real exchange rate
Quick and easy account set up – no fuss quick account opening
Fee-free ATM withdrawals – up to a certain limit on each account tier
Purchase Protection – available on higher paid tiers
Verdict
Revolut and Monzo share many of the same features that you would expect from an app based current account, such as money management tools, a fully featured debit card and more. However, they also both offer a host of extras (unlike some other competitors such as Starling Bank) such as metal debit cards and insurances. However, Revolut really shine here, by having great extras for dealing with other currencies (such as they EUR account as standard).
---
Monzo vs Revolut – Debit Cards
Monzo
All Monzo account holders get a Mastercard debit card, with full contactless functionality and enabled for Apple Pay and Google Pay. They are available in 7 different colours, including their neon editions in Hot Coral, Disco Pink, Juicy Green and Sunshine Yellow. Subscribers to their £15 per month Premium tier get a metal debit card.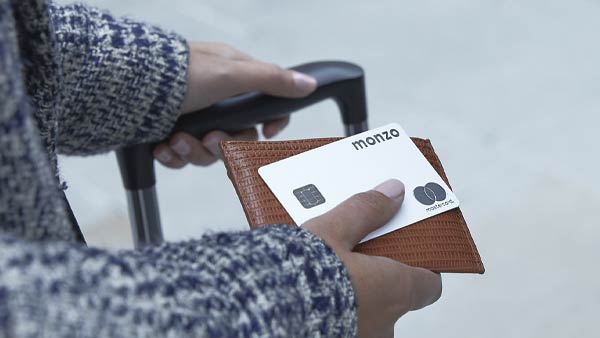 Revolut
Revolut offer a Mastercard debit card in a range of colours, and a metal card, with a choice of 4 colours, is available to Revolut Metal subscribers only. The card can be used contactless and is enabled for Apple Pay and Google Pay.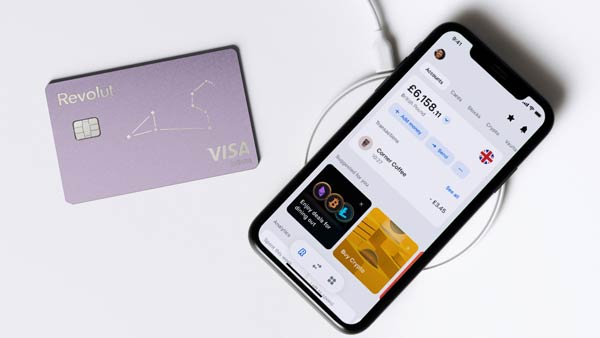 ---
Monzo vs Revolut – Safety
Are digital challenger banks safe?
Whilst digital challenger banks are far newer companies than their traditional high street bank rivals, that does not mean that they are necessarily less safe. All of the new current account providers are regulated by the Financial Conduct Authority (FCA) in the UK, the same as the older banks. In addition, many of the new providers are also fully licensed, so customer deposits are protected up to £85,000 under the FSCS.
In fact, in some ways, the new fintech providers may even have a head start in safely, as their technology has all been built recently with the latest technology and security practices in mind.
Monzo
As Monzo is a fully licensed bank in the UK, all customer deposits up to £85,000 are protected under the Financial Services Compensation Scheme (FSCS).
Use the Monzo app to free or unfreeze your debit card instantly.
Monzo vs Revolut – Business Banking
Monzo
The Monzo business account is available in 2 tiers – Lite, which is free, and Pro, which is £5 per month. Notable Monzo features:
Tax Pots – separate funds for tax
Integrate your accounting software
Multi-User Access – give employees account access
Invoicing – generate invoices directly from your Monzo account.
Mobile & Web Access – smartphone or computer
Currency Transfers via Wise – take advantage of the better rates
Read our full Monzo Business Review
Revolut
Revolut offer 3 tiers of business accounts, Free, Grow, and Scale. Features include:
Borderless business account – Receive, hold money and pay in over 30 currencies. Currency transfers done at real exchange rate.
Virtual credit cards – create virtual cards to give to staff so they can easily control spending
Mobile & Desktop – access your account via Revolut website on your computer
External App integrations – with the Revolut business API, connect to accounting packages like Xero, Quickbooks and Clearbooks, or business apps such as Slack and Zapier.
Read our full Revolut Business Review
Monzo vs Revolut – Travelling
Monzo
When abroad all payments with your Monzo debit card are free.
At ATMs, Monzo allow you to withdraw up to £250 every 30 days within the European Economic Area, and up to £200 every 30 days in the rest of the world. If you withdraw cash above these limits, then you will be charged a fee of 3%.
Currencies transfers with Monzo are made via their partnership with Wise, a well-known currency transfer provider. All transfers are made at interbank rate, with a fee added per transfer. The fee depends on which currencies you are transferring from and to.
Revolut
Paying with your debit card whilst abroad is free.
On every tier, the account holder gets a Euro account (with IBAN) as well as the main GBP account.
Currency Exchange: customers can transfer between 28+ currencies within the app at real exchange rate. If on the Free or Plus account, you can transfer up to £1000 per month fee-free. Above that amount, a charge of 0.4% of the amount converted is charged. Premium or Metal tier customers have unlimited fee-free transfers.
ATM withdrawals – customers can withdraw £200/month on the Free & Plus plans, £400/month on the Premium plan and £800/month on the Metal plan. Above these limits a charge of 2% is charged.
Verdict
Revolut are a truly international company, who operate across the world, whilst Monzo are only operational within the UK. This shows in their international offering, with Revolut giving a wide variety of features to assist the international traveller and operator. Revolut by a mile in this category.
Monzo vs Revolut – Child accounts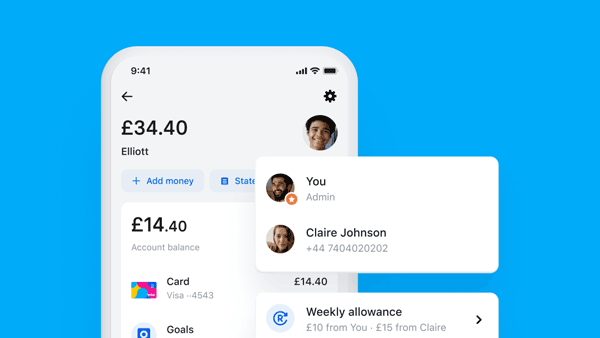 Whilst you need to be over 18 to open a full account with Revolut or Monzo, both providers do offer an option for those under 18:
Revolut for under 18s
Revolut's <18s product is linked to the account of an adult Revolut user, and can be opened by someone between the ages of 6 and 17. Full Revolut users can add 1 <18 account free on the free account, 2 <18 accounts on the Plus and Premium tiers and 5 on the Metal tier.
Monzo for 16-17 year olds
Monzo have taken a different route, with their 16-17 year old account being a full Monzo account, with certain functionalities, such as spending on certain things like gambling. The 16-17 year old account is available on the free Monzo tier.
Mobile App
Revolut's app has many features on, but at the core, the current account functionality is easy to navigate and use.
In 2022 Monzo won 'Best Banking App' in the British Bank Awards. And for good reason – customers seem very happy with how easy to use and intuitive their app is.
Monzo vs Revolut – Extras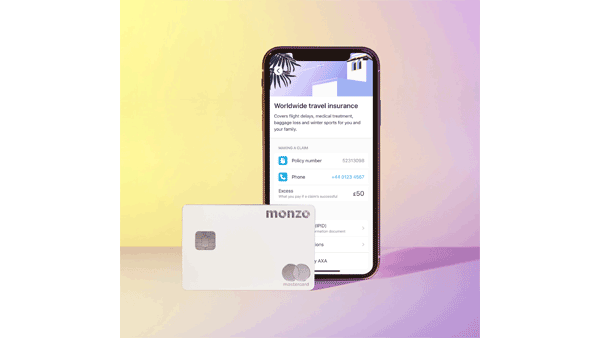 Monzo
Monzo have various monthly paid plans, and as such they have added many extras into their offering that the paying customers can get. For example:
Phone insurance, travel insurance and more
Access to airport lounges
Interest on current account balances
Monzo Flex – a Buy Now Pay Later service
Revolut
With Revolut, extras are in some ways what their business model is based on. They have 3 tiers that you can sign up for for a monthly fee, from Plus at £2.99, to Metal at £12.99. Some of their extras are:
Hold & Exchange 28+ Currencies within your account, and transfer between them at interbank rate.
Free EUR Account with IBAN for every customer across every account tier.
Insurances – Travel insurance and purchase protection at various levels via the paid tiers.
Metal Debit Card – Available to all customers on the Metal tier.
Verdict
Whilst Monzo have some great extras, Revolut have based their product on offering as many as possible different financial products within their app, so it is hard to compete with them.
Monzo vs Revolut – FAQ
Is Monzo better than Revolut?
Both Monzo and Revolut are good quality products, with a wide variety of useful finance features.
Is Monzo good for using abroad?
For travellers, any payment made with the Monzo debit card abroad is free. They also give free ATM withdrawals overseas up to a certain limit each month (which depends on the tier of Monzo account you have).
Is Revolut free to use?
The basic version of Revolut's current account is free, and you get the account, a debit card, and various other features. To use Revolut's extra features however, you will need to subscribe to one of their paid tiers.
How to deposit cash into Revolut?
It is not possible to deposit cash into a Revolut account at this moment.
Monzo vs Revolut – Verdict
Both Monzo and Revolut have grown very quickly in recent years, and this is largely due to their success in picking up many younger customers, who appreciate the stylish branding of both companies, and the wide variety of extras on offer.
Articles on the wiseabout.money website may contain affiliate links. If you click these links, we may receive compensation. This has no impact on our editorial and any money earned helps us to continue to provide the useful information on our site. This article is for general information purposes only and does not constitute financial advice. If you have any questions about your personal circumstances please seek professional and independent advice.