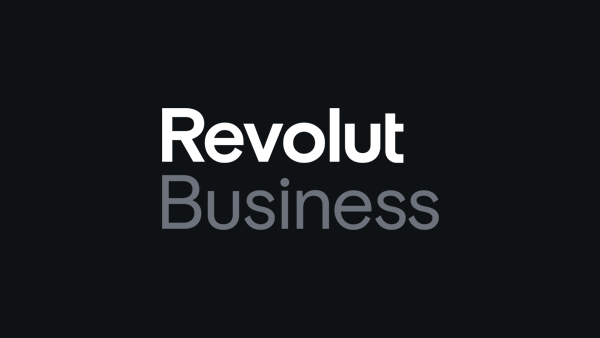 ---
Table Of Contents
---
Revolut Business – In Brief
Revolut is an app focused current account product that uses technology to give business customers a more modern experience, and their stated aim is the simplify and reduce the cost structure of various financial services that a company may need.
In addition, Revolut is an international company with a presence in many countries. With the rise in international business, especially with online businesses, there is often a need to transfer between currencies. Revolut allow transfers (up to certain monthly limits depending on account tier) between different currencies without fees and at the real exchange rate, which can be a very useful feature for many.
---
Revolut Business Pros & Cons
Pros:
Revolut business accounts can be opened by companies in over 48 countries, including the USA, the UK and the EU.
Very good for businesses who operate in multiple currencies.
Cons:
To get most of the useful account features, you will need to pay a monthly fee.
Not suitable for businesses that handle a lot of cash as they have no branches and cash transactions incur a fee.
Larger businesses that have in house book-keepers may not need many of the Revolut features.
---
What is Revolut Business?
Revolut Business Features
Current accounts in GBP and EUR – as standard
Mastercard Business debit card
Borderless business account – receive, hold money and pay in over 30 currencies
Virtual credit cards – business owner can create for staff
Smartphone & desktop app – work on any device
External app integrations – accounting apps or business apps like Slack
5 Free local payments – on Free tier
On-board team members – 2 on Free tier
Revolut has 3 standard tiers, Free, Grow and Scale. There are monthly fees for the Grow and Scale tiers, and within these, you get extra benefits:
Grow Tier:
1 x metal debit card
10 x free international payments
Currency exchange up to £10,000 per month at real exchange rate
On-board 10 team members
Business API
Scale Tier:
2 x metal debit cards
50 x free international payments
Currency exchange up to £50,000 at real exchange rate
On-board 30 team members
Business API
Revolut also have an Enterprise tier for large businesses, which is priced based on the requirements of the business.
Who is Revolut Business for?
Traditional banking can be very frustrating at times. Many traditional older banks have legacy systems that have been built up over decades. Therefore, sometimes the user experience can be less than ideal.
Whilst they are clearly not immune from things going wrong or issues, the new start-up fintech challengers, such as Revolut (and others such as Starling Bank or Monzo), have the advantage that they have approached the financial business from a 'technology first' viewpoint.
They aim to apply modern technologies to to produce a smoother user experience, to allow a business person to concentrate more on their business. Revolut, along with other modern current account providers, are a good option for businesses who want to enter this world of technology.
Some businesses have decided to utilise Revolut as well as a more traditional bank. They keep the majority of their funds within the other bank, but use Revolut for the day to day, which allows them to take advantage of the Revolut features such as virtual credit cards, or interbank rate currency transfers for example, which gives them the best of both worlds.
For businesses who deal with many currencies, Revolut's offer can appeal due to the 'borderless' nature of their account, with multiple currencies and real exchange rate currency transfers.
Revolut Business does not allow companies who operate in certain industries, such as adult entertainment, gambling, cryptocurrency and several more to open accounts with them. See the full list of excluded industries.
---
---
Revolut Business Costs & Fees
The monthly costs for the various account tiers are:
Free – Free
Grow – £25 per month
Scale – £100 per month
Enterprise – the costs of the Enterprise tier depend on which features you add.
There are also some other costs for various functions:
Local payments – outside of the allowance on each tier, there is a charge of £0.20 per payment
International payments – outside of the allowance on each tier, there is a charge of £3.00 per transfer.
Is Revolut Business Safe?
On Trustpilot and Reddit, there are various complaints regarding accounts being frozen for active businesses, which has made it very hard for the business to trade. This issue can occur with any bank – as there are many anti-fraud and anti-money laundering laws these days, and all banks and financial institutions must adhere to them. Therefore, it is would be a little unfair to single out Revolut on this matter.
However, the issue here is that Revolut do not have branches. If a business has their account frozen, then at least, as the last resort, they could go down to the branch to try to speak to someone. With Revolut (and other fintech branchless banks), this is not possible. The business owner must rely on and wait for the customer service people to get back to them. Any business owner making a decision on their banking provider should consider this.
Revolut Business Comparisons
Which is better – Revolut Business or Starling Bank Business?
Read our full Revolut Business vs Starling Bank Business comparison
Which is better – Revolut Business or Monzo Business?
Read our full Revolut Business vs Monzo Business comparison
Which is better – Revolut Business or Tide Bank?
Read our full Revolut Business vs Tide Bank comparison
---
Revolut Business FAQ
Does Revolut Business have fees?
Revolut Business does have a free tier, so you can set up an account without incurring a monthly fee. However, you will still incur costs for certain account actions such as making local and international payments.
Can Revolut be used as a business account?
If you are already a Revolut customer for your personal current account, and wish to open a business account, you can do so. You need to be a sole trader, or have a registered business, and supply various documentation to get the account set up.
---
Revolut Verdict
Revolut has many features that can be highly beneficial to businesses. Small or medium business could easily do all of their day to day finances with their service. Larger businesses may wish to maintain an account with a more traditional bank, but still find that they can benefit from Revolut's key features, such as real exchange rate currency transfers, or their app based functions.
Articles on the wiseabout.money website may contain affiliate links. If you click these links, we may receive compensation. This has no impact on our editorial and any money earned helps us to continue to provide the useful information on our site. This article is for general information purposes only and does not constitute financial advice. If you have any questions about your personal circumstances please seek professional and independent advice.