Revolut and Monzo are 2 of the most prominent players within the UK digital banking space.
Both have launched business focused products, Revolut in 2017 and Monzo in March 2020.
At the end of 2020, Revolut claimed they had over 500,000 businesses signed up, while Monzo had over 100,000 businesses with accounts on their platform within 18 months of launch.
See which one would suit your business best with our comparison.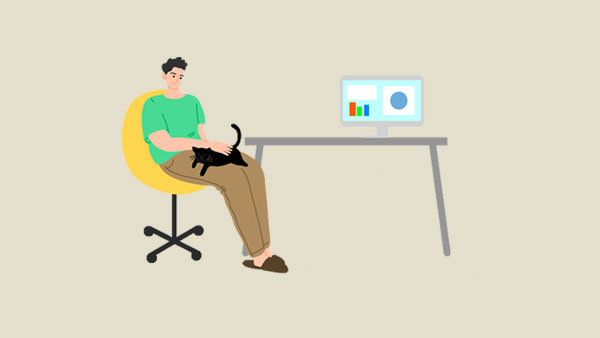 ---
Table of Contents
---
Revolut vs Monzo Business – Plans, Costs & Fees:
Revolut Business
Revolut have 4 business account tiers:
| | |
| --- | --- |
| Revolut Business | Free |
| Revolut Business Grow | £25 per month |
| Revolut Business Scale | £100 per month |
| Revolut Business Enterprise | cost depends on which features are added |
With the Revolut paid tiers, they give set amounts of certain functions, such as transfers and ATM withdrawals, included within the fee, rather than having a cost for each individual action.
They charge for each transfer into or out of the account. The cost per transfer is £0.20. The Free tier includes 5 free transfers per month. The Grow tier includes 100, and the Scale tier includes 1000.
You will be charged £3 for any international payment into or out of the account.
ATM withdrawals are charged the same across all tiers, and there is no free amount of transfers included. The cost is 2% of the amount withdrawn.
Monzo Business
Monzo business has 2 account levels:
| | |
| --- | --- |
| Monzo Business Lite | Free |
| Monzo Business Pro | £5 per month |
Monzo also has other costs for certain account functions:
Cash Deposits: As a Monzo business customer you can deposit cash into your account via any Paypoint location. Monzo charge £1 for each cash deposit.
Cash/ATM Withdrawals: ATM withdrawals are free within the European Economic Area (EEA). You can also withdraw up to £200 per month outside of the EEA, with a charge of 3% for any amount above that.
/ Verdict /
The main difference between the 2 providers is that Revolut charges a fee for transfers into or out of the account, whilst Monzo has no fee for this. If your business has a lot of transfers, then you could definitely save with Monzo here.
Revolut vs Monzo Business – Features:
Revolut Business
Accounting Software Integration
Use the Revolut business API to connect to accounting software i.e. Xero, Quickbooks and Clearbooks, plus business apps such as Slack.
Computer & App Access
Access your Revolut business account via both your computer and your smartphone.
Multi Currency Account
Revolut give every business customer a GBP and EUR account as standard. Customers can also operate in over 28 currencies, and transfer between them at interbank rate.
Expenses
You can match expense receipts to your bank statements automatically simply by uploading images.
Notifications
Stay informed of any account activity in real time with instant notifications.
Debit Cards for Staff
Physical and virtual debit cards, fully controlled by the account owner.
Cash Payments
Customers cannot pay cash into their Revolut account.
Monzo Business
Tax Pots
For every payment a business receives into their account, a set percentage can be diverted into a tax pot, so that the funds are there once the tax payments are due.
Integrated Accounting
The Monzo business account can be automatically integrated with accounting software such as Xero, Quickbooks or Freeagent. If different software is used, then all transactions can be downloaded so they can then be compatible with your accounting software.
Multi-User Access
Limited companies can have multiple users set up and controlled by the account owner.
Invoice Management
The Monzo account can generate invoices direct from that app that can be sent to customers
Computer & App Access
Business customers can use their Monzo account on their computer as well as via the smartphone app.
/ Verdict /
Both Revolut and Monzo have a comprehensive feature-set that would be helpful for any business owner.
With Revolut you cannot pay cash into your account. With Monzo you can, but with strict limits and costs, so if your business deals a lot with cash, then it would probably be best to look elsewhere.
Revolut vs Monzo Business – Safety/Security:
Revolut Business
In 2021, Revolut applied for a UK banking license. As of January 2022 however, this has not yet been granted. Therefore, customer deposits with Revolut are not currently protected by the FSCS. Revolut state:
"As an electronic money institution, we are required to "safeguard" clients' funds.
Safeguarding" means separating clients funds from our own funds and holding them in a separate account with a credit institution. The funds in this segregated account are held by us on your behalf. As an authorised institution, Revolut safeguards your funds as per regulatory requirements."
Revolut are a start-up and as such are not yet profitable, reporting losses of over £200 million in 2020/2021.
Monzo Business
Monzo are a fully licensed UK bank and as such, customer deposits are protected under the Financial Services Compensation Scheme (FSCS) up to a maximum of £85,000 per customer.
Monzo are still a start-up that is not profitable, and they made large losses in the last 2 financial years. Mozo do state that their revenues are growing, and they are on course to be profitable in 2022.
/ Verdict /
Both Monzo and Revolut are making significant losses, as they are still investment driven start-ups. It would make sense for any business owner to look into the performance of each provider before committing to them. If Monzo were to fail, then any customer deposits would be protected up to £85,000 via the FSCS. Revolut are not currently a licensed bank, and as such deposits are not currently protected. Revolut do expect their UK banking license to br granted in 2022 however.
Revolut vs Monzo Business – International Business/Other Currencies:
Revolut Business
Revolut business customers automatically get a GBP and EUR account with IBANs.
Receive, pay and hold over 28 currencies in your Revolut business account. All currency transfers are made at interbank rate.
/ Verdict /
Revolut are an international business, whilst Monzo are very focused on the UK. This is reflected in their offering, as Revolut works very well for different currencies, while Monzo is maybe not the best choice if you do a lot of cross-border business.
Revolut vs Monzo Business – Verdict
For business owners who want a more modern, app focused banking solution, both Monzo and Revolut can be a good choice, with a few caveats. Revolut are not currently covered by the FSCS, and do not accept cash into their accounts. Monzo are not very flexible with international payments and business.
Both are also currently loss-making, which is not necessarily a problem, but it would be recommended that any business owner does their research before opening an account with these providers.