Why do I need a sole trader bank account?
In 2020, nearly 6 million people in the UK now count as sole traders, self-employed, or small business owners. That means there is a lot of demand for financial services, and explains why more and more products are being launched to assist these businesses.
Although it is possible to run your business via a personal account, it is not the best solution for several reasons:
It may actually be against the terms and conditions of your personal bank account to run business transactions.
If you have a limited company, then you will not be able to run it via your personal account at all. You will definitely need a dedicated business account.
Most importantly, it is crucial when running a business to have a clear overview of exactly what is going on; revenues, expenses, invoices, VAT, tax.
All of these need to be correctly handled and accounted for. This is relatively easy to keep on top of it if you have a dedicated account for it, where all in and outgoings are all related to your business.
The more organised you are the less likely will you get behind, lose track, and get buried under a mass of paper at the end of the financial year.
In fact, all this paper work is not only time-consuming and stressful, but is also the reason for many small business owners to simply give up, as having a job can seem easier.
Most people who start businesses do so because they are an expert on their business area, not because they are experts of finance and accounting. Therefore, it makes sense to take advantage of the many different resources out there that allow you to make the financial side of your business as quick, simple, and efficient as possible. That what, you can concentrate on your business, rather than get bogged down in the admin and numbers.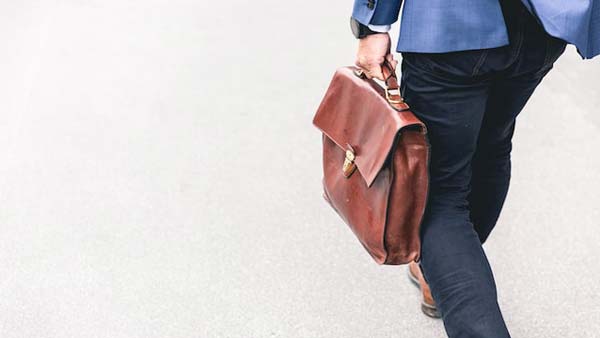 Contents
What sort of business bank account do I need?
In recent years, banking is one of the sectors that has been strongly affected, and definitely improved, by technological advances. The last few years have brought several app based banks into existence, which offer a simpler, and often cheaper option for business banking and make choosing a sole trader bank account an easier task.
These banks do not have branches and all banking is done online. Whilst it is possible with some, it is generally not easy to deposit cash and cheques into these banks. Therefore, if your business would require handling of cash and cheques in any regular way, then it is best to look at more traditional, high street banks.
In this article, we will focus on 3 modern app focused banks. In general, we find that these Fintech, digital focused banks really work well for the needs of a sole trader.
Who can get a sole trader bank account?
Banks are very careful in regard to fraud in the current climate, and therefore you should be prepared to provide details of your identity, your company details, and the nature of your business.
All of the banks and financial providers we have profiled in this article have strict rules on what sort of businesses they allow to have accounts.
They all tend to prohibit businesses that deal in areas that may be problematic, such as adult content or gambling.
However, they also have less obvious restrictions. Therefore it is recommended that before signing up with any of the 3 providers, you check their website, understand their restrictions, and ensure that your business fits within their guidelines, to avoid any future frustrations.
Sole trader bank account – Best for features:
Tide
Integrate multiple accounting packages with Tide
Send and manage invoices via the app
Expenses – upload and match receipts instantly
Expense cards for staff
Monzo
Integrate Monzo with your accounting software
Tax Pots: automatically move a percentage of any payment into your account into a tax pot, so the funds are there when the tax is due
Send invoices to customers direct from the Monzo app
Starling Bank
Integrate your account with your accounting package
Tax estimates: Your account will be automatically analysed and the taxes due estimated
VAT Tools: The app will make automatic VAT calculations to give you a running total.
Automated filters to categorise your expenses
Send invoices directly to your customer via the app
Verdict
Of the 3 options here, only Tide are dedicated solely to business customers. As such, their feature-set is focused directly on making the business life of a sole trader. However, Starling Bank's business toolkit has some very attractive features, and is competitively priced.
Sole trader bank account – Best for costs and fees:
Tide
Tide have a simple model whereby they charge for actions in your account. Making or receiving a payment is charged at £0.20 each, an ATM withdrawal is £1 per withdrawal, and to deposit cash into your account costs £1 via the Post Office or 3% of the amount deposited at PayPoint. Tide have 3 tiers of account. The basic account is free, and you would be charged for all of the individual costs per action as described above. They then have Tide Plus which is £9.99 per month, and Tide Cashback, which is £49.99 per month. Each of these paid plans will give you a certain amount of the above actions included in the monthly fee.
Starling
Whilst an account with Starling Bank is free, the useful business features are contained within their business toolkit, which costs £7 per month. They also give a GBP account as standard, but charge £2 per month for an EUR account and £5 per month for a USD account. They do not charge for payments into or out of the account.
Verdict
Tide charge for payments into and out of your account, whilst Starling and Monzo do not. Starling and Monzo also have lower monthly costs, and these are similar in relation to the features offered. If cost is an issue, then it makes sense to begin with these 2 options.
Business bank account – Best for international business:
Tide
Tide only allow account holders to receive payments from, or make payments to, a relatively small number of countries. Also, Tide customers do not automatically qualify to get an account that can make international payments, but rather have to apply for an international currency account.
Monzo
Monzo do not currently have simple ways to transfer from other countries into or out of your account. They do partner with Wise, so are able to offer good value currency conversions.
Starling Bank
Starling Bank keep it simple. A flat 0.4% fee for any currency conversion, a small fee to have a EUR or USD account, and the ability to send or receive money internationally.
Verdict
Of the options, Tide and Monzo have some issues which make them hard to recommend for sole traders who operate in different currencies, have customers outside of the UK, or do extensive overseas travel. With Starling Bank, you can do pretty much anything you may need to do internationally, and their currency exchange and acceptance of payments is simple and good value.
Self-employed bank account – Best for extras
Tide
Tide offer a limited company formation service, so if you have not already set up your business, you can go directly with Tide, and get your banking and company set up all in one.
Monzo
Whilst the Monzo personal accounts have many extra features, such as insurances and shiny metal cards, their business offering appears to be more functional than flashy.
Starling
Starling Bank, whether with their personal account or their business, don't really do extras. Luckily their standard account offering is pretty comprehensive!
Verdict
The personal digital banking space is full of extras, with each provider vying for customers by offering all manner of bells and whistles. In the business space however, there are less, with the providers assuming business owners are more focused on functionality than frills.
Sole trader bank account – Best for safety and security
Tide
Tide are not a licensed bank directly, but via a deal they have with Clearbank, who are, all customer deposits are covered by the Financial Services Compensation Scheme (FSCS) up to £85,000 per customer.
Monzo
Monzo are a fully licensed UK bank, and as such customer deposits are covered by the FSCS. Monzo are made quite large losses in 2020, but do not appear to be in financial trouble.
Starling
Starling Bank are a fully licensed bank in the UK and covered by the FSCS. In 2021, Starling Bank was awarded the highest score in an assessment of security features.
Verdict
All of the providers have significant safety and security measures in place to protect your money. However, it is hard to overlook Starling Bank, whose stability, profitability and acquisition of awards for their security features, surely make them first choice in this area.
Sole trader bank account – Conclusions
As with every comparison such as this, the ideal product for you is really based on the needs of your business. If you are looking for a good overall solution, then it is hard to overlook Starling Bank, as they have created a business offering that exudes their trademark utility and simplicity.
Tide however, as their 100% focus on business means that every new feature they add is meant just for the benefit of the business customer.
Articles on the wiseabout.money website may contain affiliate links. If you click these links, we may receive compensation. This has no impact on our editorial and any money earned helps us to continue to provide the useful information on our site.