Starling Bank has made waves within the UK banking sector since its formation in 2014 and first receiving their UK banking license in 2016. Their business banking offering has attracted many small and medium sized businesses – read on to find out why.
Starling Bank Business – In Brief
Whilst Starling Bank's most known product is their personal account, they have also made great strides in the last few years with their business focused product. As of 2022, out of 3 million accounts, 460,000 of these are business accounts.
Starling Bank is a fully licensed UK bank, and customer deposits are therefore insured up to a maximum of £85,000 per business under the Financial Services Compensation Scheme (FSCS). Starling Bank were the winner of the best British Business Bank Account award in both 2019 and 2020 – so let's dig deeper and see what all the fuss is about.
---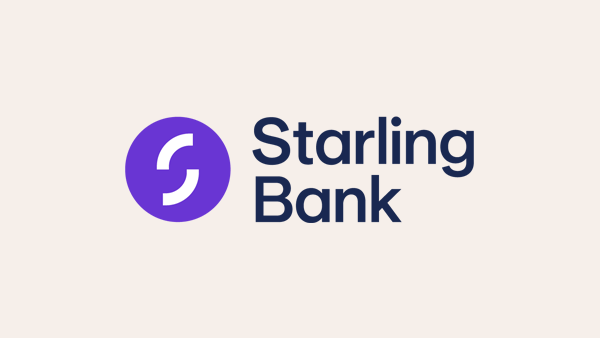 ---
Table Of Contents
---
Starling Bank Business Pros & Cons
Pros:
Many useful features in their Business Toolkit
Basic account is free
Starling Bank focus 100% on their banking services
Integration with accounting packages
USD and EUR accounts available for small fee
Cons:
Business toolkit costs £7 per month
Few extras aside from Business Toolkit
---
What is Starling Bank Business?
Starling Bank is a smartphone app focused fintech bank. They aim to offer simple and modern technology products that allow the user to simplify their banking, with a transparent cost structure.
The Starling Bank Business account is essentially built on the same foundations of their very successful personal account. However, they have added various features that should allow businesses to simplify their banking.
Starling Bank Business Features
Business Toolkit –£7 for useful business tools
USD and EUR accounts – for a small monthly fee
Easy to use smartphone app – bank on the go, 24/7.
Low fixed currency transfers – only 0.4% of amount transferred
Accounting software integration – Xero, Quickbooks, Freeagent and more
Tax Estimates – app estimates taxes due
Instant Invoices – send invoices directly from the app
Record and submit VAT – see a running total of the position
Instant Notifications – get informed of any activity on your account immediately
Spaces – Spaces are 'virtual piggy banks' within your Starling Bank account
Categorised Spending Insights – analyse your spending via categories to allow you to manage your money
Free ATM Withdrawals – Starling Bank offer free ATM withdrawals in the UK and within Europe
Mastercard Debit Card – with full contactless functionality
Open a Starling Bank Business account
Who is Starling Bank Business For?
Business banking can at times incredibly frustrating, and even the 2020s – the processes and technology can sometimes seem to have been developed in the 19th century, let alone the 20th. From incredibly over complicated and unreliable security systems, to online banking platforms that require a 2-hour video conference call with the bank to learn, it becomes very clear sometimes just how old traditional high street banks are.
Therefore, the advantages that Starling Bank, and other challenger fintechs such as Monzo, Revolut and Tide have, is that they don't have all this baggage. They have built their systems up from scratch very recently, so they can focus on the user experience and efficiency of their systems.
Therefore, Starling Bank is definitely a good option for people who have experienced the difficulties with the old-school banks and want to try something that may suit a modern business life better.
There are some reasons it may not be for you however. If your business has to deal a lot with cash, then it is possible that Starling is the best option, as Starling do not have branches. Therefore, any cash has to be paid in via the post office and incurs costs, so this could become expensive over time.
In addition, if the business is on the larger side, then it may be preferable to keep a large proportion of the money within a traditional high street bank, as if there is an issue, and the account is frozen, then at least you can go to a branch and talk to someone – something that is definitely not an option with Starling Bank as they do not have branches.
Certain business are not permitted to open an account with Starling Bank, such as those that deal with adult entertainment or gambling. See the full list of the excluded businesses.
---
---
Starling Bank Business Costs & Fees
Business banking generally incurs more costs than a personal bank account. The basic business bank account with Starling Bank is free. However, there are costs for certain add-ons and processes:
Business Toolkit – £7 per month
Euro Account – £2 per month
USD Account – £5 per month
Sending money within the UK via CHAPS – £20 per transaction
International Payments – 0.4% of the amount plus £5.50 fee for SWIFT payments
Cash Deposits via Post Office: up to £1000 – £3 charge. If over £1000, then 0.3% of the amount deposited.
Is Starling Bank Business Safe?
As a licensed bank, Starling is covered by the Financial Services Compensation (FSFC). This means that business with an account is insured up to a maximum of £85,000 per financial institution so that much is covered if the institution fails. This means your money has the same level of protection as it would have with any UK high street bank.
Starling Bank has also received the highest score in an assessment of UK bank security in 2021
Starling Bank is a smartphone app focused bank – which means that their security systems are very much based around interaction with a phone. This means that not only do they not need extra hardware devices to login to online banking or make payments, but also that security is easier – as the app on the phone can be used to add extra layers of security such as SMS or ID via the app, which adds well rounded security features to the account.
Starling Bank Business Comparisons
Which is better – Starling Bank Business or Revolut Business?
Read our full Starling Bank Business vs Revolut Business comparison
Which is better – Starling Bank Business or Monzo Business?
Read our full Starling Bank Business vs Monzo Business comparison
Which is better – Starling Bank Business or Tide Bank?
Read our full Starling Bank Business vs Tide Bank comparison
---
Starling Bank Business FAQ
Is Starling a good bank for business?
Starling has nearly half a million sole traders and businesses using them for their business banking. Their offer is simple and good value, so definitely an option that is worth considering for any UK business owner.
Can anyone open a Starling business account?
To open a Starling Bank business account, you need to be a sole trader, UK limited company or LLC, and have a trading history. There are also some business areas, such as gambling and adult entertainment, which are excluded.
Which bank is best for small business in the UK?
There are many options for UK businesses when it comes to business banking. The traditional high street banks all have comprehensive offers, and the new digital banks like Starling Bank, Monzo and Revolut all have business accounts available. Read our Best Business Bank Account article to see all of the available options.
---
Starling Bank Verdict
In its short lifespan, the Starling Bank business account has been showered with accolades like 'best business account in the UK' and as 'safest bank in the UK'. The high praise seems justified by their simple and clear product, that stays focused on the core banking functions that any business needs. Some businesses may require some of the extra functions that an older high street bank can offer, and Starling Bank will not work well for cash focused businesses. However, for a large proportion of sole traders and businesses who are looking for a modern and easy to use bank for their trading, Starling Bank is definitely one to look at.
Articles on the wiseabout.money website may contain affiliate links. If you click these links, we may receive compensation. This has no impact on our editorial and any money earned helps us to continue to provide the useful information on our site.