Monzo are a Fintech 'challenger' bank, based in, and serving customers within, the UK. They are part of the banking revolution that has taken place across the world, and especially within the UK in the 2010s. Alongside competitors such as Starling Bank, Revolut and Tide, the Monzo business account aims to offer technology based solutions to businesses to bring down the cost and complexity of their banking.
Monzo is a fully licensed UK bank, and as such, the customer deposits are protected by the Financial Services Compensation Scheme (FSCS) up to £85,000 for each business that has an account with Monzo.
Founded in 2015, Monzo obtained an unrestricted UK banking licence in 2017, and then launched their personal banking product in 2017. In early 2020, they launched the Monzo business account, and within 6 months of launch, they claimed to have signed up over 50,000 businesses. In this article, we will look at the key features of this business account focused product.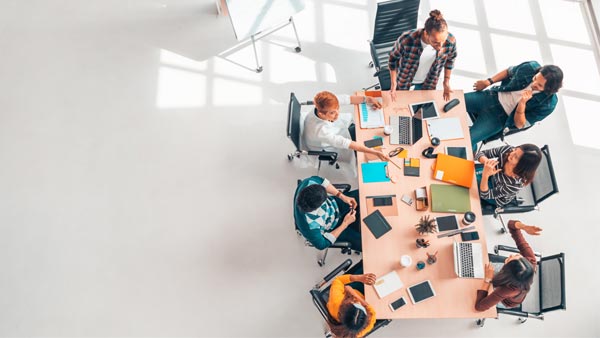 Contents
What is the Monzo Business Account?
The Monzo business account is a smartphone app focused bank account, that offers various features that aim to make your business banking simpler, and the costs more transparent. Whilst the Monzo personal account is almost entirely app focused, with the business account you can also do your banking via the Monzo website on a computer, which will suit users who want to bank at their desks.
The product is really aimed more at the sole traders or small to medium businesses. Many larger businesses will already have processes in place that mean they would likely not need features such as Tax Pots or Invoicing.
The Monzo business account has some fairly strict rules on what sort of company can open an account. Several business areas are not allowed, as well as certain types of incorporated businesses. You can see who can sign up with Monzo here.
How does the Monzo Business Account work?
Notable Features:
Tax Pots
Businesses can set a percentage of payments that comes into the company, to be then redirected into a separate Tax Pot within your account. This ensures that the tax funds are there to be paid out once due.
Integrated Accounting
Businesses can integrate their Monzo business account with accounting packages Xero, Quickbooks or Freeagent, or export transactions if a different accounting package is used.
Multi-User Access
The business owner can set up multi-user access for their staff (Limited companies only).
Invoicing
You can generate invoices to your customers directly from your Monzo account.
Mobile & Web Access
Whilst Monzo personal account customers have to use their mobile app for their banking functions, and only have a basic website they can access on their computer, business customers have a fully featured website they can use for business banking.
The Monzo business account is available in 2 tiers – Lite and Pro. The account tiers have the following elements.
LITE
UK bank account
Debit card
Instant Notifications
Savings Pots
Free UK transfers
Budgeting and spending categorising
Mobile & web access
Business Debit card
Fee free spending abroad
PRO
All "LITE" features.
+
Tax Pots
Integrated Accounting
Multi-user Access
Invoicing
The Pro features are part of a paid account. We have outlined the cost here.
Who is the Monzo Business Account for?
A huge amount of businesses nowadays operate almost exclusively online. Marketing and selling goods, communicating with customers, suppliers and staff, and nearly every other function, operates in the online space. And in addition, the majority of this interaction is performed via a mobile device.
Therefore, it makes sense that banking can also be done in this way. All banks, including the traditional high street banks like Lloyds, Barclays etc, have moved into the space (some more successfully than others!). However, these old banks who have built up their businesses over decades, if not centuries, and have massive internal procedures and systems that they need to build any technology on top of, to allow their customers to access banking functions.
Monzo, like their competitor Fintech banks such as Starling Bank, Revolut and Tide, don't have these issues. They have built their platforms in the last few years, and thus they have taken advantage of all of the new technology, without having any legacy systems that can tarnish the user experience of their apps.
Therefore – it is not surprising that the new app focused banks do often have a far smoother user experience than many traditional high street banks.
Monzo, like the other app focused banks, do seem to be more focused on smaller businesses, as many larger businesses will have bookkeeping or accounting staff that will already do many of the processes that the app banks make easier.
Monzo is a branchless bank, and as such, cash can only be paid in via Paypoint locations. There is a charge for each deposit, and there are quite low limits to the amount you can pay in, so Monzo may not be the best choice for a business that deals with cash.
How to use the Monzo Business Account?
To sign up for the Monzo business account, first, the business owner needs to have a personal account with Monzo. This process is quick and easy, you just need to complete your personal details and confirm your ID. Within a few days you will receive your debit card.
You can then apply to set up a business account by simply tapping on 'Apply for a business account' within the Monzo app.
It is a good idea before starting this process to ensure your business is eligible. To see what types of businesses can have a Monzo account – go to:
https://monzo.com/i/business/eligibility/
How much does the Monzo Business Account cost?
There are 2 account tiers for Monzo business:
In addition to the above, there are various costs for functions within the account:
Paying in cash
Customers can pay in cash to their Monzo account at any Paypoint location.
Monzo charge £1 for each cash deposit.
Each business can only pay in a maximum of £1000 every 6 months.
ATM withdrawals
Up to £200 in cash per calendar month can be withdrawn.
Above that amount, Monzo charge 3% of the amount withdrawn.
Is the Monzo Business Account safe?
For each business with an account with Monzo, their deposits are covered up to £85,000 under the UK's Financial Services Compensation Scheme (FSCS).
Monzo is a start-up business, and as such it is not yet profitable. Indeed, in 2020 Monzo reported that they made losses of over £111 million in the year to July 2020, largely because of the pandemic. Whilst it is not uncommon for start-up businesses to make losses, business owners should make themselves aware of the current situation with Monzo before committing their funds to them, as even though deposits are protected up to £85,000, if there were issues, then it would likely cause business disruption.
Monzo Business Account Reviews – what are people saying?
Monzo have a total rating of 4.5 out of 5 – (Excellent) on Trustpilot. It is not possible to separate out the specific business account reviews, as the Trustpilot page is for Monzo as a whole. There do appear to be quite a few reviews that claim to be companies that have accounts with Monzo, and for some reason have had their account frozen.
Monzo also have a subreddit dedicated to them – r/monzo. For any business considering signing up with Monzo, it is worth checking to see what people are saying on here.
On Reddit there do appear to be 2 main issues that people have: Firstly difficulty in getting a Monzo account due to their strict rules on what type of business it is. Secondly for accounts being frozen and finding it hard to contact customer service to have the account un-frozen. In addition to these however, there are also many positive reports from users.
Monzo Business Account Alternatives
Monzo Business Account Pros & Cons
Pros
The Monzo app is simple to use and has many features that save time with business banking.
Monzo is fully licensed UK bank so customer deposits are protected up to £85,000 per business under the FSCS.
Great for sole traders and smaller business owners who can fully utilise the functions that make accounting easier.
Cons
Monzo is a digital bank and has no branches, so any cash needs to be paid in via Paypoint, which incurs a cost – so if your business deals with a lot of cash then Monzo may not be the best option.
You can only access the more complex functions if you subscribe to the paid Pro account tier.
Monzo currently does not allow certain types of business to open an account, so it is best to check whether your business is eligible before downloading the app.
Monzo is currently only open to users within the UK.
Conclusions
The Monzo business account offers a modern, efficient solution for businesses to manage their banking, that could significantly save time, especially for sole traders and small businesses.