The bank with the best digital app experience
In the last 10 years, the finance industry has followed many other industries by being disrupted by new financial technology/Fintech companies. This has been a great benefit to consumers. For far too long, banking was an area that was full of over-complicated, confusing products, high costs, and an often complete lack of convenience.
Bank consumers in the UK have been especially well served by new innovations. For decades, the high street banks dominated the market, giving very little choice. However, several digital/app based banks have entered the market, offering a wide range of different features that make our financial lives easier.
In this article we focus on these new digital banks, and review and compare three players in the UK market – Starling Bank, Monzo and Wise.
Each have their own distinct strengths and weaknesses, and we hope to give you the data that will help you in your choice of a provider. Whilst these banks all have a business focused product also, we are focusing on their consumer offerings for this article.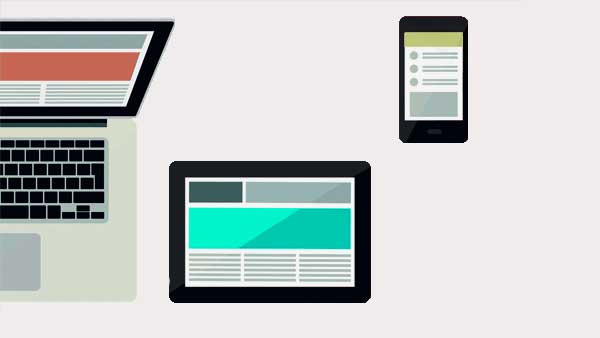 Contents
Best Digital Bank Account – Providers
Starling Bank
Possibly the most successful of the new challenger banks. Starling Bank have aimed for simplicity and value. Their fast growing levels of customers and customer deposit levels show that this is paying off.
Monzo
Probably Starling Bank's closest rival in terms of pure banking, Monzo have focused on a far more flashy offering, with metal cards and many other extras on offer. However, whilst their customer numbers outstrip Starling, their average customer deposit is a lot lower, suggesting that fewer customers have switched to Monzo for all of their banking.
Wise
Of the three options we are analysing, Wise is really the wildcard. Whilst the other two are really focused on being a direct alternative to your everyday bank, Wise have come to the party from a very different direction. They began, under the name Transferwise, purely offering currency transfers. However now they offer a multi-currency account, that allows borderless banking, which could be a good option for people in certain situations.
Digital Bank Account – Best for features
Starling
Mastercard debit card
Spaces – create areas within your account to categorise spending, and to save
Spending Insights – detailed analysis of your spending
Notifications – be informed immediately of activity on your account
Monzo
Mastercard debit card (Metal Card on Premium tier)
Pots – Set up Pots within your account to separate your money and save
Salary Sorter – automatically send funds into different pots within your account when your salary hits
Notifications – keep informed of any activity on your account immediately
Insurances – phone insurance, travel insurance (on paid tiers)
Wise
Local Bank details in 10 countries
Great rates for currency transfer
Hold and send over 50 currencies
Jars – create areas within your account to divide your spending and save up for things
interest on funds
Verdict
All of the providers have a relatively similar feature set, that utilize technologies to allow far more analysis and control over your money that traditional bank users would be used to. Wise clearly have more of focus on other currencies and excel there. Monzo offer some non-banking related financial services also, mainly on their paid tiers.
Digital Bank Account – Best for costs and fees
Starling
Starling Bank only have one level of account and that is their free account. They do not have any higher tiers where extras can be gained by paying a monthly fee, and all account functions are accessible to all customers on the free plan. Unlike some other providers, Starling Bank do not charge for ATM withdrawals, or have limits on the amount you can withdraw before being charged.
Monzo
Monzo have 3 tiers of account. Monzo Basic, which is free, Monzo Plus, which is £5 per month with a minimum term of 3 months, and Monzo Premium, which costs £15 per month, and has a minimum term of 6 months.
Wise
The Wise Multi Currency account is free for all users, as they make their revenues via currency transfers and usage of their Mastercard debit card.
Verdict
Starling Bank excels when it comes to price, with their model being based on everything being pretty much free. To be fair however, Monzo include a lot of extras that for many people would justify the extra cost. With Wise, their basic account offering is also free, as they make money from the currency transfers undertaken within the account.
Digital Bank Account – Best for International
Starling
Starling Bank have a simple yet effective suite of features for dealing with different currencies that are good value. Currency transfers at a flat fee of 0.4% of the amount transferred, and fee free withdrawals whilst abroad are the main elements. Their offering is really more focused on customers who may use the card whilst travelling and make occasional currency transfers, but not really aimed at people who have extensive cross-border requirements.
Monzo
Monzo probably have the least attractive international featureset of the three providers. They actually use Wise for their currency transfers, which means it will be a good product, however it is likely to be more expensive than using Wise directly. Aside from that, ATM withdrawals are free within the European Economic Area (EEA), and free up to £200 per month in other countries (with a 3% fee charged above that amount).
Wise
International is clearly where Wise excels. With the multi currency account, customers get local bank details in 10 countries, and can receive, hold and spend in over 50 currencies. In addition, currency transfer is the core business for Wise, so they have fantastic rates, and a very efficient transfer system.
Verdict
Wise is the provider that will give you the most options when it comes to working with other currencies and managing your money in the most seamless way across borders. However, as we have already outlined, Wise are lacking when it comes to certain standard banking processes. Don't forget about Starling Bank too however, as while their offering is less featured, it is simple and cheap, and may be exactly right for you.
Digital Bank Account – Best for safety and security
Starling
As a licensed UK bank, Starling customers deposits are protected up to £85,000 under the Financial Services Compensation Scheme (FSCS). In 2021, Starling were named the most secure UK bank in a Which? study.
Monzo
Monzo are a licensed bank, and as such customers are covered by the FSCS.
Wise
Wise are not a licensed bank and as such customer deposits are not covered by the FSCS.
Verdict
For pure safety and security, Starling Bank do seem to have created a very secure platform, which has won plaudits from within the finance industry. However, all providers have very technologically advanced platforms, so fraud and security issues can be minimzed.
Digital Bank Account – Best for extras
Starling
Starling Bank are a relatively frills free provider. They give their account for free, and pretty much everyone gets the same product, without options to pay to get more.
Monzo
Monzo are very extras focused, with each of their monthly paid tiers providing more things such as metal debit cards, various insurances, airport lounge access and more. In addition Monzo offer interest on your account balances on the paid tiers.
Wise
Wise do not really offer too many extras, outside of the extensive currency related services, which we have covered elsewhere.
Verdict
With extras, it very much comes down to personal taste and requirements. Monzo pack their products with extras, but customers need to pay a monthly fee to access these. Starling Bank and Wise on the other hand, have created a product that operates as one dedicated thing, rather than try to pack in extras that can be got somewhere else. If keeping various parts of your financial life in one place is appealing, then the feature packed offer of Monzo could definitely be worth a look
Conclusions:
As with any comparison such as this, the best choice for you is down to your personal requirements. If you are looking for a simple, good value no-frills replacement for your existing bank account, then Starling Bank is a great choice. Monzo pack in a lot more extras that may be very attractive. Finally, having Wise as your main account really only makes sense for people who travel extensively or deal with a lot of other currencies, but if this is you, then it can be a great choice.
Articles on the wiseabout.money website may contain affiliate links. If you click these links, we may receive compensation. This has no impact on our editorial and any money earned helps us to continue to provide the useful information on our site.