Rooster Money – In Brief
Rooster Money is a dedicated prepaid debit card and pocket money app aimed at kids. It is owned and backed by UK banking giant Natwest, and their stated aims are to assist in building financial literacy, and helping parents teach their kids about money management and how to save money.
---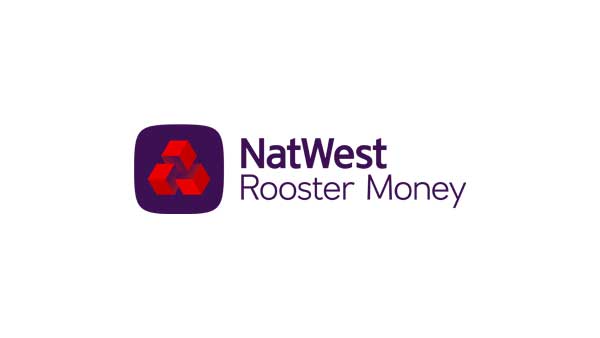 ---
Table Of Contents
---
Rooster Money Pros & Cons
Pros:
Helps kids learn about money management and finances with their own money
Can have multiple parent & guardian accounts
Lower cost than some competitors
Extensive parental controls to keep child's spending in check
Cons:
Funds are not FSCS protected
Virtual Money tracker and star chart could be done without the app
At £1.99 per month, it may be expensive if pocket money is low
Chore management system only available on paid tier
---
What is Rooster Money?
Rooster Money is a wide ranging app that has uses for children from the ages of 3 to 17. For 3 to 6 year olds, the fun educational tools can help them to understand the basics of money and managing their finances.
For users over 6 years old, they can get the Rooster debit card, which allows them to use real money and make their own spending decisions (although whilst being closely monitored via the parental controls).
How does Rooster Money work?
Any parent or guardian can set up a Rooster Money account and download the app. Once that is done, it is time to add the children to the app, and add details such as names, the level of pocket money, and the frequency i.e. daily, weekly or monthly. If you then choose the paid Rooster Card tier, then you can order debit cards for the child, and then load funds into the account via a debit card or bank transfer.
Rooster Money Features
Rooster Money app
The heart of the Rooster Money product is their super simple app. You can download Rooster Money via the Apple App store, the Android app store or via the Rooster Money website.
Rooster Money has 2 levels – Virtual Tracker, which is free, and Rooster Card, which has a monthly or annual fee. All of the Virtual Tracker features are available on the Rooster Card paid tier.
Virtual Tracker
The Virtual money tracker is free to use, and has a variety of features that are mainly educational in nature. Whilst you can track the pocket money for your child via the app, it is all virtual. There is no money actually in the app so you have to give the money to your child separately. Features include:
Star & Reward Chart
Educational resources
Pots – Spend, Save, Give and Goals
Up to 2 parent/guardian logins
Rooster Debit Card
The Rooster card allows parents to give children over the age of 6 their own debit card so they can make their own spending decisions. It is a prepaid Visa debit card. All of the features on the Virtual Money Tracker tier are available on the Rooster Card tier. Features include:
Prepaid Visa debit card
Chore Management System access
Unlimited guardians
Account number and sort code
Chore Management System
With the chore management system you can set tasks and relate them to the pocket money. For example, they may only get their pocket money once certain chores are completed, and you can add extra chores for extra pocket money.
Rooster Debit Card Spending Limits
There are various limits on the spending with the debit card:
Maximum daily transactions – 15 (£0.50 charge per transaction above that)
Maximum weekly transactions – 25 (£0.50 charge per transaction above that)
Daily maximum spending limits – £1000
Contactless limit – £45
Parental Controls
Of course any parent will be concerned when their child first has access to spending on a debit card! However, Natwest Rooster Money has you covered, as they and built in extensive parental controls to ensure the kids spending is under control.
Parents can allow or block the type of payment their child can make with the card, with the available options being spend online, in store payments and cash ATM withdrawals. They will also get a notification on the app whenever the child card is used.
Who is Rooster Money For?
Rooster Money is currently only available to users in the UK. It is aimed squarely at parents who wish to start their young ones off early with a financial education, and to give them their first taste of financial freedom.
What age range is Rooster Money for?
Rooster Money has features for children aged between 3 and 17 years old. For those between 3 and 6, the focus is on education, with a variety of features designed to get young children accustomed to seeing how money works. Once a child is 6 or over, they can get a Rooster debit card and start to use the more complex app and payment functions.
Most UK banks require someone to be 11 years old to open a bank account, so for younger children it is definitely a good option. As children get older there are more options, so it may be that as they get more financially sophisticated they will require more fully featured banking products, so it is likely that Rooster Money will suit younger children.
---
---
Rooster Money – Costs and Fees
The Virtual Tracker is free to set up and use.
The Rooster Card subscription costs £1.99 per month or an annual fee of £19.99 per card.
Is Rooster Money Safe?
It is important to ensure that you have set up the parental controls on your child's account, so that you can ensure the maximum safety. It is possible to block payment types i.e. ATM withdrawals or online payments. Natwest Rooster Money have automatically blocked certain types of inappropriate payments such as gambling.
However, they cannot always stop everything this way, as certain stores may sell things like alcohol or tobacco alongside many other things. Therefore it is important to take note of the notifications that the app gives parents whenever there is activity on the card, and to keep a close eye on the spending.
Rooster Money is regulated by the Financial Conduct Authority and backed by Natwest, so has a solid background. The funds held with Rooster Money are not covered under the Financial Services Compensation Scheme (FSCS), as they are classed as e-money. However, as the Rooster money card is a prepaid debit card, you control how much money is held within the card at all times, and it is designed as a pocket money app and financial educational tool, rather than somewhere to keep large amounts of money.
In addition, Rooster Money state that in the event of the company going bust, all customer funds are held in a ring-fenced Natwest account, and will be returned safely to customers.
Rooster Money Customer Reviews
Natwest Rooster Money has an impressive 4.8 out of 5 rating on Trustpilot, from around 2000 reviews. Happy customers praise how easy to use it is for both parents and children, and that the educational elements really give their children a head start when it comes to understanding finance.
Rooster Money – Spending Abroad
It is possible to use the Rooster Money debit card abroad. However, it may not be the more cost effective way to spend when overseas. The limits and costs are:
ATM withdrawals – withdraw up to £50 per month free. Above that amount it will cost 3% of the withdrawn amount.
Card payments – make up to £50 in payments per month free. Above that amount it will cost 3% of the transaction amount.
Natwest Rooster Money Review – FAQ
Does Rooster Money really teach children about finances?
It can certainly help! The educational elements on the app can give children between 3 and 6 a first taste of money via their start charts and virtual trackers. Once a child is 6, then they can get a debit card, and put what they have learned into practice with real money.
Can friends and family add money to my child's account?
Friends and family can add money to the child accounts by sending funds to the parents account via the account and sort number. The parent of guardian can then add the funds to the child account.
How do I add money to the parent account?
Transfer money to the parent account by either using a card and paying via the Rooster Money app, or sending money via bank transfer to the account number and sort code.
Can my child go on a spending spree?
The parent or guardian controls the activity on the child's card at all times. Firstly they control how much money is available to spend. They can also set up restrictions on what the card is used for, and finally will get a notification for any activity on the card, so if a spending spree starts, it can be stopped pretty quickly!
---
NatWest Rooster Money Review – Conclusion
Financial literacy is an incredibly important life skill, and at Wiseabout.money we aim to help as many people as we can navigate the complicated world of money management. So, we love that Rooster Money has launched a product that aims to help children learn more and build up good financial habits.
Rooster Money is not the only game in town, other apps such as Gohenry and Starling Kite also provide a child friendly product with educational elements. Price-wise, the product falls in the middle at £1.99 per month, with Gohenry charging £3.99 and Starling Kite being free (although only adults with a full Starling Bank current account can use Kite).
Articles on the wiseabout.money website may contain affiliate links. If you click these links, we may receive compensation. This has no impact on our editorial and any money earned helps us to continue to provide the useful information on our site.