What is Fineco Bank?
Fineco Bank is an online brokerage company based in Italy. Formed in 1999, it has become one of the biggest retail brokers in Italy, attracting over 1 million customers there. In 2017, Fineco Bank launched in the UK, and has aggressively marketed their product here. They appear to be attracting a good amount of customers and growing their market share.
Their product range encompasses a trading platform, on which you can trade stocks, shares, ETFs and more, plus a multi-currency bank account where you hold your trading funds.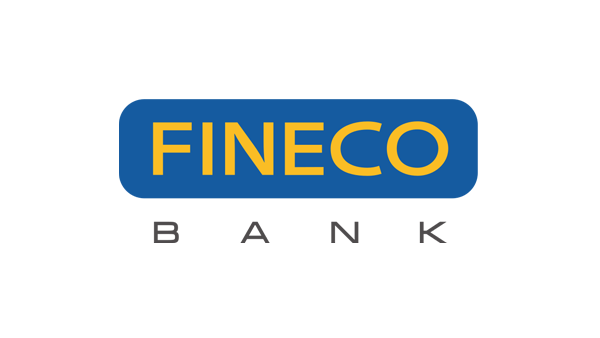 ---
Table of Contents
---
How does Fineco Bank work?
Fineco Bank Core Features:
1. Multi-Currency bank account
The heart of the Fineco Bank offer is their bank account. All customers who wish to trade or invest with Fineco need to set up a Fineco Bank account. Once set up, users can use it like a normal bank account, and you even get a debit card (either GBP or EUR). The best feature is that you can hold many different currencies within one account.
2. Trading Platform
Fineco Bank offer a trading platform where customer can trade stocks, bonds, ETFs, CFDs, options, commodities and futures. In addition, customers can engage in foreign exchange (Forex) trading. They offer 26 markets, and over 20,000 shares, and users can trade in UK, US and EU stocks.
3. Stocks & Shares ISA
You can do tax efficient trading with a Fineco Bank stocks and shares ISA.
4. Managed Funds
For users who would rather let the experts do the trading for them, Fineco Bank offer various managed funds. Fineco Bank also allow you to transfer investments from other providers with no fees.
How much does Fineco Bank cost?
Trading Costs:
| | |
| --- | --- |
| Account/platform Fees | Free |
| Minimum Deposit | Zero |
| US Shares | $3.95 per trade |
| UK Shares | £2.95 per trade |
| EU Shares | €3.95 per trade |
| US ETFs | $3.95 per trade |
| EU ETFs | €3.95 per trade |
Stocks & Shares ISA:
Fineco Bank currently have an offer on their ISA, giving users who set up their ISA by 29th September 2022 zero platform fees until the end of the 2022/2023 tax year. Once the promotion ends, then they state that the platform fee will be a maximum annual fee of 0.25% of the total amount in the ISA.
Managed Funds:
The managed funds from Fineco Bank have a sliding scale of platform fees, depending on the amount of money you have held in the funds. The percentage taken as fees is of the total amount held in the fund, and is an annual amount. However, the fees are taken on a monthly basis from your balance. The minimum investment in the managed funds is £100.
In addition to the platform fees, each fund will have its own fees, which vary fund by fund.
| | |
| --- | --- |
| | Annual % |
| First £250,000 | 0.25% |
| Amount between £250,000 & £1 million | 0.15% |
| Amount between £1 million & £2 million | 0.05% |
| Amount above £2 million | Free |
Who is Fineco Bank for?
Fineco Bank specialises in a low cost way for customers to make their own trades of assets. Therefore, it is likely that this will appeal to investors with a little more experience, as first-time investors may be more keen to use platforms that offer managed investments, such as the robo-advisors Nutmeg, Moneyfarm and Wealthify.
However, Fineco does also offer certain managed funds, so that, coupled with the extensive education section (see below) on their website, may mean that Fineco Bank can be a good first step for novice investors.
Education
With the huge increase in first-time traders in recent years, a big part of what a platform needs to offer has become education and information. Not only does a trading platform need to provide an efficient, simple and good value way to trade assets, they also need to give the potential customers the data they need to be able to make informed decisions. Whilst there are also many websites out there dedicated to providing this information, it is important that the platforms provide this.
Fineco Bank have definitely worked on this, offering extensive tools such as explainer videos and webinars on their website.
Is Fineco Bank safe?
Whilst Fineco Bank is an Italian bank, they have been licensed by the Financial Conduct Authority (FCA) in the UK as a commercial bank, so are subject to UK regulations. This means that consumers have various protections, similar to any other UK bank. This includes customer deposit protection under the Financial Services Compensation Scheme (FSCS), which will protect customer funds up to £85,000 per customer in case of the bank's insolvency.
Fineco Bank offers investments, and all customers should be aware that any investment carries risk, and that not only can the value of your investment go down, it is always possible that you can lose all of your invested funds. In addition, Fineco offer customers the opportunity to trade assets that are potentially risky, such as CFDs. As Fineco Bank themselves state on their website, over 70% of retail investors on their platform lose money when trading CFDs. Therefore, any person looking to trade on the Fineco Bank platform should be very sure they have the knowledge necessary to trade these assets.
Fineco Bank Reviews – what are people saying?
Fineco Bank have a rating of 4.1 out of 5 on Trustpilot from a little over 400 reviews. 65% of the reviewers gave the bank 5 out of 5, the maximum score. These satisfied customers praised the ease of setting up the account, and the prompt resolution of issues by the customer services team.
12% of the reviewers rated Fineco Bank at 1 out of 5 – the lowest score. Interestingly, the main complaints are regarding the setting up of the account and the customer services, so it appears that there may be different experiences!
Fineco Bank Alternatives
The closest like for like alternatives to Fineco Bank, i.e. trading platforms that allow easy self-trading, are providers such as:
If you wish to invest more passively, and let the platform manage your trades, then it is better to look at a robo-advisor such as:
Fineco Bank Pros & Cons
Pros
Multi-currency account allows you to hold many currencies at once and save on conversion fees.
Very wide selection of assets to trade in.
Transparent and cheap pricing structure.
Cons
Fineco Bank does not offer any pensions/SIPPs at this time.
Bank transfer is the only option for depositing funds.
Fineco Bank Verdict
Having made a big splash in their native Italy, Fineco Bank are a valuable addition to the UK trading platform scene. Their wide selection of options make them a worthwhile choice, especially for the more experienced investor.
Articles on the wiseabout.money website may contain affiliate links. If you click these links, we may receive compensation. This has no impact on our editorial and any money earned helps us to continue to provide the useful information on our site.