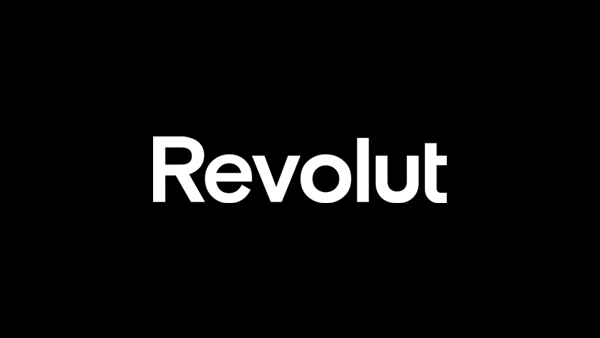 ---
Table Of Contents
---
Revolut – In Brief
Revolut is a financial technology company that aims to simplify and modernise current accounts and other financial services, similar to other companies such as Monzo and Starling. Possibly the most successful fintech company in Europe, Revolut's core product is an app based current account, however, they offer a variety of other financial services alongside this.
---
Revolut Pros & Cons
Pros:
The app is very easy and intuitive to use.
Residents of over 30 countries can use Revolut.
Many extras, so good for customers who wants to use one platform for all their finances.
Currency transfers are good value and simple
Cons:
Some customers have complained of frozen accounts that are hard to get re-opened.
Revolut have no branches.
Revolut do not have any way to pay cash or cheques into your account.
---
What is Revolut?
Some of Revolut's competitors, such as Starling Bank or Monzo, were created firstly as a digital bank. This means that they aimed to use technology to create a better current account experience than the traditional banks. Revolut's founders were initially inspired to create the start-up as a way to offer consumers currency transfers at a cheaper rate than the traditional banks.
However, the mission for Revolut has expanded, and now they are a digital current account provider, aiming to offer a simple, smartphone app led service that offers a wide variety of financial services within one app. At the heart of the offering however, is an application that allows a user to perform all their current account requirements.
Revolut Features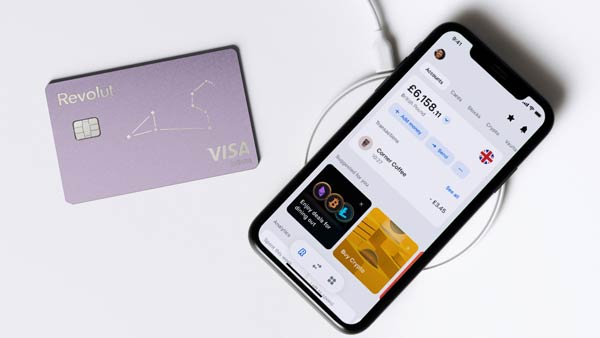 Easy to use smartphone app – use wherever you are, around the clock.
Spending Analytics – get insights into your finances
Pockets – categorise your spending with Pockets
Vaults – set up within your account to save
Instant Notifications – see any account activity instantly
Set budgets – create monthly budgets for spending categories
Earn interest on savings – on money within your dedicated Savings Vault – interest rate depends on which tier you are on
Mastercard Debit Card – with contactless and enabled for Apple Pay/Google Pay
Metal Debit Card – available on Revolut Metal only
Round Up payments – round payments up to the nearest pound and save the difference
Insurances – available on higher paid monthly tiers
Low cost currency transfers – cheaper than most other providers
Quick and easy account set up – no fuss quick account opening
Fee-free ATM withdrawals – up to a certain limit on each account tier
Purchase Protection – available on higher paid tiers
Personalised Metal Cards – design your own card, chose a special edition or a 24k gold plated card. Metal card available on metal plan only. Personalisation is available for paid plans only.
Who is Revolut for?
Revolut are very focused in international currency transfers, so is a very good choice for consumers who deal with different currencies.
Revolut has tried to pack as many features into its app as possible. Via the app, you can do many financial things that other apps do not offer. For example:
Trading/Investments
Insurance
Currency Transfer
Charitable Donations
This makes Revolut a highly-featured platform that allows users to try out a bit of everything in addition to the core services.
For some people however, they may wish to use dedicated service for each of these. For example, if they wish to trade stocks, they may get a more fully featured product with a dedicated stock trading app such as Trading 212 or Freetrade.
---
---
Revolut Costs & Fees
The costs for the 4 levels of Revolut accounts are:
Revolut Standard – Free
Revolut Plus – £2.99 per month
Revolut Premium – £6.99 per month
Revolut Metal – £12.99 per month
In addition to the above recurring costs, Revolut also have costs for certain other actions and processes:
For any ATM withdrawal over the monthly allowance (dependent on subscription level) 2% of the withdrawn amount is charged, with a minimum of £1.
Revolut Customer Reviews
Revolut have an average score of 4.5 out of 5 from over 115,000 reviews on Trustpilot. Users particularly like the customer services and the flexibility that the app offers with payments in other currencies. However, 10% of the reviews are 1 star 'bad'. These users often complain of frozen accounts, or other issues with their account, that take a long time to get resolved. Like other digital app-based providers, it is possible that a lack of staff to review these issues means that it can take longer for issues to be resolved.
There is a very active Reddit group for Revolut with over 41,000 members. Feedback is largely positive, but there are some complaints. This is a good place to spend some time if you are undecided about whether to sign up for Revolut.
Revolut Comparisons
Read our full Revolut vs Starling Bank comparison
Read our full Revolut vs Monzo comparison
Read our full Revolut vs Monese comparison
---
Revolut FAQ
Is is worth paying for Revolut?
Revolut do have a free version of their current account, and you can certainly use that for your requirements. However, on the free version, you do have costs and limits that you may reach, for example on the amount of ATM withdrawals you can make before you are charged. In addition, the accounts on the paid tiers get higher interest paid on savings vaults than the free tier.
Also – if you are interested in the extras Revolut offer, such as metal debit cards, insurances, stock trading etc, then you will have to pay for the higher tiers to access these.
Is Revolut free to use?
The standard Revolut account is free to use, although you do get various extras if you use the paid monthly tiers.
Who owns Revolut?
Revolut is owned by a combination of the founders, employees, and various investors and investment funds that have contributed investments to fund Revolut's launch and growth. In late 2021, Revolut had a funding round that valued the business at over $33 billion.
How does Revolut make money?
Revolut's main source of income is via customer subscribing to their monthly paid services. In addition, they have similar income streams to traditional providers i.e. interchange fees (whenever the Revolut card is used for purchases), currency transfers etc.
How to deposit cash into Revolut?
It is not possible to pay cash or cheques into your Revolut account. If you regularly receive money in those forms, then it is better to find a different provider.
---
Revolut Verdict
Revolut have had tremendous success in recent years, gaining many millions of customers in the UK and beyond. They offer a very good current account service, and have many extras that would allow you to use just Revolut for many, if not all, of your financial needs.
Articles on the wiseabout.money website may contain affiliate links. If you click these links, we may receive compensation. This has no impact on our editorial and any money earned helps us to continue to provide the useful information on our site. This article is for general information purposes only and does not constitute financial advice. If you have any questions about your personal circumstances please seek professional and independent advice.