Should I Switch Banks?
Traditionally, people in the UK would do a bank account switch very rarely. However, in recent years that appears to have changed. According to Statista, the numbers of people that change banks is increasing.
This is due to a variety of reasons, including the technology revolution in recent years that has seen the launch of many new smartphone app focused digital banks. This has given consumers a lot more choice. In addition, regulatory changes such as open banking, and the formation of the Current Account Switching Service (CASS), which makes it far easier to switch banks, have encouraged millions more people to consider a change.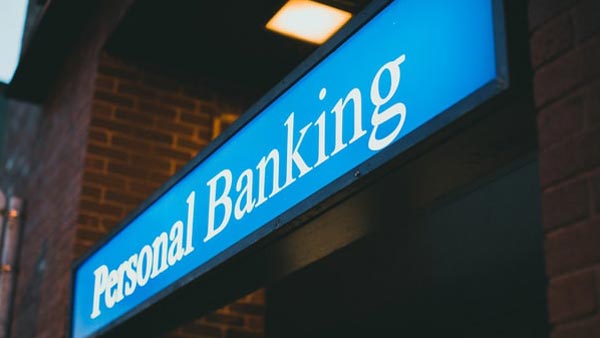 ---
Table of Contents
---
Benefits of a bank account switch
Get higher interest on your savings.
Get a cheaper overdraft deal.
Potentially save costs if your existing bank has high fees.
Find a bank that suits you better i.e. a digital bank if you like doing everything with your phone, or a traditional one if you like to go into branches.
Get cash and other incentives from providers for switching your bank account to them.
Drawbacks of a bank account switch
Changing your bank can potentially affect your credit score. It should not be too bad if you do it once, but if it is done often it could be a problem.
You cannot simply open new accounts and get the incentives, you will usually have to pay your salary into the new account.
If you are unhappy with your current bank, there is no guarantee that the new bank will not also have issues that may not suit you, so always research the bank you are planning to move to thoroughly.
---
Which bank should I switch to?
Until the last few years, the banking market in the UK had been relatively static for a long time, with several big players dominating the market. The 'big 4' banks in the UK – Lloyds, Barclays, Natwest and HSBC – traditionally had the vast majority of the current account customers. However, progress in technology, and changes in regulation of the banking sector, has seen a rush of new, digital current account providers enter the market. In 2017, these 'challenger' banks had only 1% of UK current accounts, whilst the 'big 4' had 68%. However, by 2021, the share held by new digital banks had increased to 8% whilst the big 4 had gone down to 64%, and this change looks set to continue.
Traditional Banks:
Aside from the big 4 banks, there are many other current account providers, such as Nationwide, Metro Bank and many more.
Traditional banks usually have branches whereas digital banks usually don't.
Old school banks have a long history, and are established companies which are profitable, whereas some of the new digital banks may not be.
These banks have also invested heavily in new technology, so even though their apps and tools may not be as cutting edge as with the new digital banks, you will still be able to bank with your phone.
Older banks usually have a wider product range than the newer digital banks, so will often have more options for insurances, mortgages, saving, investing etc, so you can do a lot of your financial things with one provider.
Digital Banks:
Digital banks generally mean that you do your banking with a smartphone app. The most prominent digital banks in the UK are Starling Bank and Monzo – both of whom have a full banking license and have attracted millions of customers over recent years. Also there are other providers such as Revolut and Monese, who are not fully licensed banks, but rather e-money providers.
Not all digital current account providers are fully licensed banks, and if they are not, then customer deposits are not covered under the FSCS.
Digital banks do not have bank branches, so you cannot go into your branch if you have an issue.
Digital banks will often have good technology and offer useful features like money management tools.
Bank Account Switch offers
These days, in part due to the launch of many new digital banks, the current account marketplace is highly competitive. This is only good news for consumers, as banks are offering significant benefits, including cash, for customers who open a current account with them.
For example, in November 2022, the following offers were available:
Cash Offers:
Sometimes banks will offer cash payments to customers who switch:
Nationwide – offering £200 cash to any user who switches their current account to them.
Lloyds – offer £150 to switching customers.
First Direct – £175 cash payment.
Natwest – £175 cash payment.
Interest Offers:
Other banks will offer very high rates of interest to customer who switch accounts to them:
Nationwide – offering 5% interest on balances up to £1500 for one year.
Barclays – offering 5.12% interest in balances up to £5000.
If you are overdrawn, some banks will offer zero or very low interest rates on overdrafts if you switch.
There are always good deals available, so it definitely pays to do your research to see what banks offer the best deals for your situation when you want to switch.
Current Account Switching Service (CASS)
The idea of changing banks can be a concern for some people. Will it mean that you will need to spend hours on the phone or online, changing over payment details, direct debits, standing orders etc?
Thanks to the Current Account Switching Service (CASS), that is not the case, as, if the bank you are switching to is signed up with CASS (and almost all UK banks are), then they will do it all for you.
All banks signed up to CASS have to adhere to the Current Account Switch Guarantee, which means that you simply need to choose your new bank and open an account, then choose a switching date, then 7 days before that date, the new bank will move everything for you, payments, direct debits, standing orders, and everything else.
Over 40 banks in the UK have signed up for CASS, which covers over 98% of UK customers.
Bear in mind that only licensed UK banks can sign up for CASS, so if your current account provider is not a licensed UK bank, but rather an e-money provider, then you will not be able to use the service. For example, Revolut, Monese, and Wise are not currently licensed UK banks.
Before you start your bank switch, check that the bank you are with and the bank that you wish to move to are part of CASS. Most UK banks are, and it will make the process significantly easier. You can see which banks are within the scheme here.
---
Questions to ask before a bank account switch
Do I have an overdraft?
If you have an overdraft, you can still switch banks. In fact you can even get a better interest deal on your overdraft, so research which banks have the best overdraft deals.
Do I want to move my savings?
There are many savings accounts out there these days, and some are dedicated savings providers. However, you can potentially get a better interest rate by switching, and even get some super high savings interest deals.
How do I want to do my banking?
If you do everything with your phone, then you may want to consider one of the modern digital banks. However, some people, especially who may be older, feel less comfortable with this, and want a branch to go into and a number they can easily get through on to speak to someone directly. In this case it is better to go to a more traditional bank.
---
Bank Account Switch – FAQ
Which banks will pay me to switch?
Many banks offer benefits to customers who move to them – see more details above.
Is switching bank accounts a good idea?
It certainly can be, as you may be able to find a bank that suits your needs more closely. You may get better rates on your savings, lower overdraft costs, a bank that suits your lifestyle better, or even just get some free cash for switching!
Does switch bank affect credit score?
Yes, switching banks can affect your credit score. If you do it once in a while, then it should not be a problem. However, if you are tempted to keep on changing your account so you can pick up the cash bonuses, then do have a think before you do so, as multiple bank changes may reflect negatively on your credit score.
Do I need to tell my bank when I switch current accounts?
If you use the Current Account Switching Service to switch your accounts, then under the Current Account Switch Guarantee, your new bank will deal with setting up all of the same things on your new account that you had on your old one, and your old bank will close your account automatically.
Articles on the wiseabout.money website may contain affiliate links. If you click these links, we may receive compensation. This has no impact on our editorial and any money earned helps us to continue to provide the useful information on our site.