GoHenry style themselves as a 'pocket money app'. Since being founded in 2012, they state their mission has been to help with financial education for children, and to help facilitate this, they offer an app (with a parent and a child version), and a debit card. Our GoHenry review covers the main features of the child and parent-friendly finance app.
GoHenry Review – In Brief
A financial education is incredibly important in the modern world. So much of our lives are now linked to our finances, that the earlier a child starts to understand and feel comfortable with finances, the better.
GoHenry provides a debit card, and an app that has 2 versions. One for the child, so they can track their spending and card usage, and one for the parent or guardian, so they can have full visibility of the activity on the card and account.
GoHenry can be an alternative to giving pocket money in cash, which is trackable so the parent can see exactly what their child is spending. Additionally, having to manage their own spending and budget can be a valuable learning tool, that can give a child a head start in understanding money.
---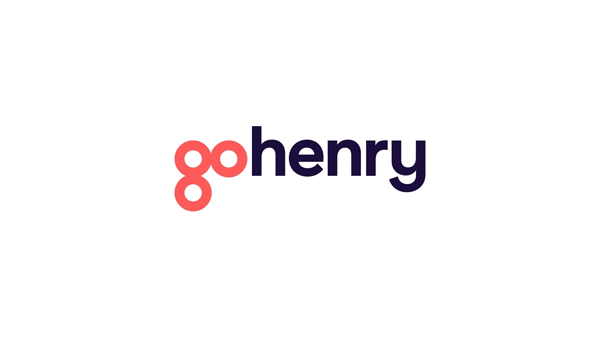 ---
Table Of Contents
---
GoHenry – Pros & Cons
Pros:
Focus on financial education for children
Full visibility via parents app
Parents able to set restrictions on the app
30 day free trial
Junior ISA offered
Cons:
Higher monthly fee than some competitors
£0.50 per funds load on to the card (after the 1 free per month)
Not FSCS protected
---
What is GoHenry?
GoHenry provide parents with a way to replace cash pocket money, and to help their child to learn more about finances and managing their own money, with the app and debit card. They provide a separate app for the parent so they can have full visibility of the child's activity and to set restrictions.
In addition, GoHenry offer a Junior ISA, which is an investment, or stocks and shares ISA. The minimum investment is just £1. There is no additional cost for this on top of the standard £2.99 monthly cost for the app.
GoHenry Features
Trial period – 30 days free to test the app
Dedicated app for parents – with full visibility of the child app
Dedicated app for children – fun and accessible format
Visa debit card – with contactless functionality
Real time spending notifications – on both apps
GoHenry Junior ISA – save for their future
Use Apple Pay with the card – once the child is 13 years old
Who is GoHenry for?
Nowadays, it is getting harder and harder to pay with cash in the UK, as more places go card only. So Gohenry offers parents a way to give their child pocket money electronically, so they can pay with the card. In addition, the app provides a way for parents to get their child learning more about finance and managing their money.
Many high street banks offer child accounts. However, they do not have the level of visibility and oversight that GoHenry offers parents with the 2 app structure.
---
---
GoHenry Costs & Fees
GoHenry have a fee of £2.99 per account, which includes a debit card for the child, and a dedicated app for the child and an associated app for the parent.
When loading funds on to the card, there is 1 free load per month, and after that it costs £0.50 per transaction. In addition:
No ATM or card payment fees, in the UK or abroad
Free outbound transfers
Free replacement card
Customisable card for £4.99
Is GoHenry Safe?
GoHenry has a series of functions that protect the user, and gives parents a variety of ways to manage what the child spends:
Inappropriate merchants, such as those offering alcohol or tobacco, are automatically blocked by GoHenry.
Parents can block or allow different types of payments and withdrawals i.e. online, in-store and ATM.
Parents can set weekly and one-off payment limits, and limit the total amount that can be taken via an ATM.
GoHenry is a UK company and is regulated by the Financial Conduct Authority (FCA). However, they are not a licensed UK bank, but rather an e-money provider. This means that deposits with GoHenry are not protected under the Financial Services Compensation Scheme (FSCS) in the event that the company were to go out of business. GoHenry state that all customer funds are held in a separate NatWest account that cannot be accessed by GoHenry.
GoHenry Alternatives
There are various alternatives to GoHenry for parents who want to give their child some financial independence. Starling Kite is the Starling Bank child account, available to those between 6 and 16 years old. It is slightly cheaper than GoHenry, but the parent has to have a full Starling Bank account. For those looking for a solution from a high street bank, NatWest offer Rooster Money, which gives under 18s a fun app and debit card.
---
GoHenry FAQ
How much does a GoHenry card cost per month?
It costs £2.99 per month per GoHenry account with a debit card. In addition, transfers into the account cost £0.50 each, although there is 1 free included per month.
Are GoHenry cards safe?
GoHenry has a range of restrictions, such as automatically blocked inappropriate payment types (such as for alcohol or tobacco), and parents can set the types and amounts of payments allowed, and even block individual merchants. GoHenry is not a licensed bank, so balances are not protected under the FSCS in the case of the company becoming insolvent.
Does GoHenry work worldwide?
GoHenry can be used for payments and in ATMs outside of the UK.
Can you use GoHenry in an ATM?
Yes, GoHenry debit cards can be used in an ATM as normal. Parents do have the ability to block ATM withdrawals if they wish.
---
GoHenry Verdict
GoHenry gives a huge amount of visibility to parents via their two app structure, so that they can have control over the usage of the card by the child, and can therefore be safe in the knowledge that they will be using the account and card, and learning about managing their finances, whilst staying safe. The level of transparency distinguishes the service from child accounts offered by high street banks. Cost-wise, some parents may see it as expensive, and it does cost slightly more than the closest competitor – Starling Kite. However, Starling's child product can only be used by existing Starling Bank customers. Many parents will see that GoHenry's wide range of features will benefit them, both as a replacement for pocket money, and as a way to educate their children about managing their finances.
Articles on the wiseabout.money website may contain affiliate links. If you click these links, we may receive compensation. This has no impact on our editorial and any money earned helps us to continue to provide the useful information on our site.