In 2023, it is easier than ever to switch to a new bank account. Millions of people have already made the change. Is it time for you to see if there is a better choice of bank that suits your requirements better?
The amount of choice of banks and current account providers has exploded in recent years, largely due to the launch of many digital smartphone app-based banks.
However, the amount of choice out there can be a bit mind-boggling. With so many options out there, it can be hard to work out which bank account might be right for you. To help out, we have created this checklist of questions to ask yourself when weighing up your options.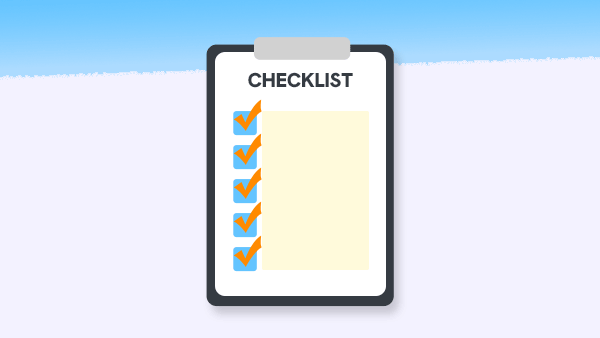 ---
Table of Contents
---
Do you have savings?
If you have savings, then it can definitely be good to shop around to see which bank is offering the higher rates of interest. Especially now in 2023, the interest you can earn on savings is rising for the first time since the financial crash of 2008.
Of course, it is possible to put only your savings into a dedicated savings account, and there are plenty of those around. However, you may find it easier to do it all with one bank – so you can switch your current account to a bank that also can give you a better return on your savings.
Do you have an overdraft?
You may think that if you have an overdraft with your bank, then you cannot switch banks. However that is definitely not the case. Don't forget that banks make money via interest and overdraft fees, so they may even be happy you have an overdraft so you can be a more profitable customer for them! Shop around and you will almost certainly find a better deal on the overdraft interest and fees.
How do you like to do your banking?
The type of bank you choose should depend on the way you like to do your banking. If you do everything with your phone, then a digital app-based bank might be for you. However, if you like to be able to pop into your local branch to do your banking, then you are better off with a traditional bank.
Digital Banks:
The fintech revolution of the last 10 years has completely opened up the UK banking market, with fully digital smartphone based current account providers such as Starling Bank, Cashplus Bank, Monzo, Revolut and more attracting millions of UK customers. Advantages of digital only banks include:
Digital banks often have extra tools for things like money management and budgeting.
Digital banks allow you to do all of your banking on your phone whenever you wish.
Traditional Banks:
Whilst traditional banks can be seen as slow moving and stuffy at times, they do have advantages and sometimes it can give you peace of mind if you money is held with a very large and long standing organization. Advantages of traditional banks are:
Traditional banks have branches, so you can head in to do your banking in person.
They have a long history and could be seen as more secure.
Larger old banks often have many other departments that offer other financial products such as pensions, insurance, mortgages etc, so you can do all of it under one roof.
Traditional banks have also invested heavily in technology in recent years, so most have apps and phone based banking.
Do you travel or use other currencies?
If you do, then there are several different banks which offer features that could really save you money and complications. For holiday makers, it is hard to beat Starling Bank with their free ATM withdrawals overseas. However, if you travel in Europe more regularly, then both Revolut and Monese offer a GBP and Euro account as standard. For those who regularly transfer between currencies, then the multi-currency account from Wise could be a great choice.
Have you considered the Bank Account Switch offers that are available?
The banking market in the UK is incredibly competitive, and therefore banks are now offering seriously good deals for people who switch to them, some even will give cash!
Read about the latest Bank Switch Offers here.
Do you use other financial services?
Moving to a different bank can open up a new world of offers and products. Many banks offer multiple different products such as mortgages, investments, insurances, and many more things. Could the new bank you are moving to help you to get better offers on any of these you have?
Are you aware of the Current Account Switching Scheme?
Finally, before you move banks, make sure you are aware of the Current Account Switching Scheme (CASS). This was set up specifically to make it easier for customers to switch banks. If both the bank you are with and the bank you want to move to are signed up with CASS (and over 40 UK banks are – you can see which are here), then the bank will do everything for you in the move.
All you need to do is set up an account with your new bank, then set a date to move, and they will do everything – move payments, direct debits, standing orders etc.
Only licensed UK banks can sign up for CASS, and some of the newer digital current account providers are actually e-money providers rather than banks – for example Revolut, Monese and Wise.