What is Remitly?
Remitly is a currency transfer provider, formed in 2011 in the USA. They are now active in Western Europe, the UK, Singapore and Australia, and are fully regulated in each of those regions.
As a successful start-up, in mid 2020, Remitly received $85 million in further investment, giving the company a valuation of $1.5 billion. They claim to have over 3 million customers, and that they transfer over $5 billion for their customers every year.
Remitly take pride in their digital solutions, allowing customers to do everything remotely. Unlike some of their competitors, Remitly do not have physical locations.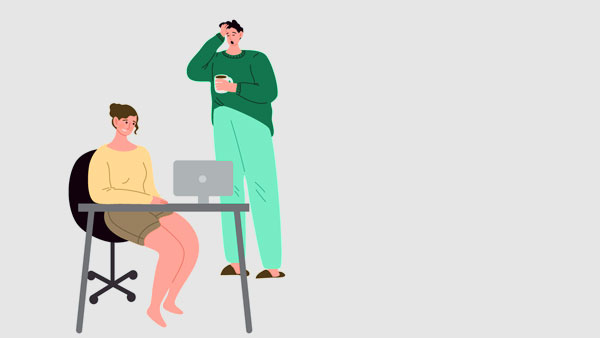 Contents
Who is Remitly for?
Remitly make it very clear that they intend their service to be used primarily by people who have moved out of their origin country to work abroad, and wish to send money back to their family and loved ones back in their home country. Their stated aim is to reduce the complexity and cost of that process.
To that end, they have added various functions into their product that aim to ease this process. We look at these functions below.
Only residents of 17 countries – including the USA, UK, Australia, Singapore and Western Europe – can send money via Remitly. Remitly allows funds to be sent from the above countries to over 100 countries. (The actual countries that you can send to will depend on which of the above countries you are sending from). Bear in mind that you will not be able to send funds FROM any of the above 17 countries TO any of the above 17 countries. Remitly give the reason for this:
"Our vision is to transform the lives of immigrants and their families by providing the most trusted financial service products on the planet. We want these customers to be our focus, so our transfer options reflect where immigrants currently live and where they've come from."
Finally, Remitly only allow personal transfers – they do not support business customers.
Overall, Remitly has a very clear and fixed purpose with a targeted customer base, which is very different from some competitors. If you are looking to simply transfer between currencies at the best possible rate, or to do transfers for your business, then there are many other providers who would fit your requirements better. If you are someone who wishes to send money home however, then read on to see how Remitly could help you.
Remitly rates and costs
Remitly have 2 options for transfers, which are based on the speed of the transfer. Economy, which has no fixed cost, and Express, which has a fixed cost. For details on how fast these transfers are, see the 'How long do Remitly transfers take' section below.
Remitly charge for their service in 2 ways. Firstly they take a small percentage of the transfer amount by offering a transfer rate slightly worse than the interbank or mid-market rate. Secondly, they will charge a fee on certain transfers – usually when the customer chooses the Express service, but also sometimes if the slower Economy service is used, there can be fees incurred if the transfer amount is lower.
Exchange rate costs:
We checked the rates for Remitly on 27th July 2021, and compared them against the interbank/mid-market rate, so we can see what their costs are.
| | | |
| --- | --- | --- |
| Receiving Currency: Indian Rupee | Economy | Express |
| Sending Amount in USD | $1000 | $1000 |
| Remitly Rate | 73.88 | 73.45 |
| Interbank Rate | 74.50 | 74.50 |
| % Difference | 0.84% | 1.43% |
| Remitly Fee in USD | $8.39 | $14.30 |
---
| | | |
| --- | --- | --- |
| Receiving Currency: Mexican Peso | Economy | Express |
| Sending Amount in USD | $1000 | $1000 |
| Remitly Rate | 19.77 | 19.55 |
| Interbank Rate | 19.97 | 19.97 |
| % Difference | 1.01% | 2.15% |
| Remitly Fee in USD | $10.12 | $21.48 |
---
Fixed transfer costs:
Remitly also have fixed transfer costs – these are usually charged on the Express service, but sometimes they can also be charged on the Economy service if the amount transferred is small.
Example
If transferring from US Dollars to Indian Rupees, on both the Express and Economy service, they will charge a fee of $3.99 if the transferred amount is less than $1000, but there is no fee for transfers above $1000.
If you are sending from US Dollars to Philippines Pesos, then Remitly charge $3.99 if the transfer is below $1000, with no fee if above $1000. On the Economy service, there is no charge whether above or below $1000.
Currently, only residents of the below countries can send money via Remitly:
Australia, Austria, Belgium, Canada, Denmark, Finland, France, Germany, Ireland, Italy, Netherlands, Norway, Singapore, Spain, Sweden, United Kingdom, United States
Therefore, the currencies that can be transferred from, will adhere to the currencies available in the above countries i.e. USD, EUR, GBP AUD, SGD etc.
You can then send funds from the above countries to over 100 countries. Which countries you can send to depends on which country you are sending from. Details of these destinations can be seen here.
How long do Remitly transfers take?
Remitly has 2 options for transfers. Economy and Express.
Economy
With the Economy service, if you are sending over a certain amount (which depends on the originating and terminating country), then there are no extra fees. The transfer will be done within 3-5 working days.
Express
With Express, Remitly only allow transfers to be funded by credit or debit card. These transfers will incur an extra fee. Remitly state that the funds will be with the receiving party within 4 hours, but it can be there within minutes.
How does Remitly work?
1. How to create a Remitly account?
Creating an account is incredibly simple. Either go to the Remitly website, or download the Remitly app.
When you first sign up, their system will automatically detect your country, and then you will need to specify which country you wish to send money to. Once your account is set up however, you can change the currency that you wish to send from, and the currency you wish to send to.
You will need to provide certain information to set up an account. Firstly, of course you will need your email address, then the other information you will require will depend on the country you are sending from. To make any transfers you will need to give your name, address and date of birth. In some countries you may need certain other details, for example in the USA you will need the last 4 digits of your Social Security Number. If you wish to send higher amounts, for example in the higher tiers outlined below, then you will need to provide ID details and details of how the transfer is funded.
2. How much can I send with Remitly?
Remitly have certain strict sending limits, in 3 clear levels:
Tier 1
| | | | |
| --- | --- | --- | --- |
| Time Period | USA | Europe | United Kingdom |
| 24 Hours | $2,999 | €5,000 | £5,000 |
| 30 Days | $10,000 | €15,000 | £15,000 |
| 180 Days | $18,000 | €50,000 | £50,000 |
Tier 2
| | | | |
| --- | --- | --- | --- |
| Time Period | USA | Europe | United Kingdom |
| 24 Hours | $6,000 | €25,000 | £25,000 |
| 30 Days | $20,000 | €75,000 | £25,000 |
| 180 Days | $36,000 | €75,000 | £75,000 |
Tier 3
| | | | |
| --- | --- | --- | --- |
| Time Period | USA | Europe | United Kingdom |
| 24 Hours | $10,000 | €25,000 | £25,000 |
| 30 Days | $30,000 | €75,000 | £25,000 |
| 180 Days | $60,000 | €75,000 | £150,000 |
Please note, that to send at tier 2 and 3 levels, the extra documentation (as detailed in the previous section) would need to be provided. Additional limits may apply depending on the payment destination It is possible to increase the above limits even further, but you would need to speak to a customer service person at Remitly to arrange this.
3. What payment methods can I use with Remitly?
Funds can be transferred into Remitly via bank transfer, and this usually has no charge. This may take some time however, as you will need to wait for your bank to send the funds.
Remitly also accept credit and debit card payments from Visa and Mastercard. Funding your transfer by a card is often the quickest way to do it. However, your credit or debit card issuer may charge a fee of up to 3% (depending on which country you are in).
4. How can the funds be received?
Remitly allow transfers to be sent either to a bank account in the receiving country, or for the receiving party to do cash pickup. Remitly have partnerships with many banks and other institutions in their receiving countries so that people can collect the cash. It is crucial that the sending party ensures that the name of the receiver on the transfer matches their name on their ID, otherwise there can be issues with collecting the funds.
Is Remitly safe?
Remitly has been around now for 10 years, and after several rounds of investment, is valued at around $1.5 billion. They claim that over $5 billion worth of remittances transit their platform each year. They are regulated by the appropriate financial authorities in each country that they operate in. Therefore, customers should feel confident that Remitly are a reputable and trustworthy company.
In terms of the users personal security on the system, Remitly have various methods of ensuring that customer accounts and transfers and protected and sent to the correct recipients.
Remitly reviews – what are people saying?
Remitly have a rating of 4.4 out of 5 – Excellent – on Trustpilot – from over 33,000 reviews. In general customers appear to be very happy with their service and recommend it. Around 8% of the reviews are rated at 1 out of 5 – Bad.
Remitly – Conclusion
Remitly have a different focus than many other currency transfer providers. They aim their services directly at people working away from their home country, and who wish to send money back home. If this describes your needs, then Remitly provide an efficient and good value service that is constructed to suit you, and is well worth your consideration.