What is Klarna?
Klarna AB, a Swedish company, was founded in Stockholm in 2005. Klarna's aim is to simplify the payment and shopping experience.
After a first successful roll out of their offerings in the Nordics, Germany, Austria, Switzerland and a few acquisitions in-between, Klarna entered the UK market and opened its offices in London in 2012. Their BNPL (buy now pay later) product was introduced in the UK in 2017.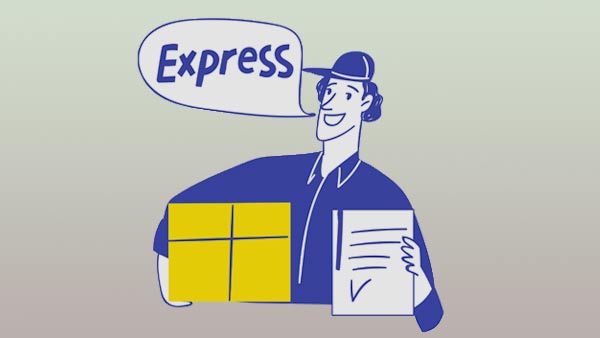 Contents
How does Klarna work?
To use Klarna to buy things online is very simple, all you need to do is:
Select payment via Klarna on checkout where available
Then pay immediately, within 30 days or in 3 instalments once the item has been delivered
Via the Klarna service it is possible to extend the payment to 30 days or pay in 3 instalments with zero interest added. Klarna earns a 2 % commission of the order value from the seller.
The idea behind Klarna is not new, in fact, catalogues in the 70s and 80s had the same process. You ordered the item and paid for it before the due date that was shown on the invoice. The difference is that with online shopping, this option has not really been available before within the current environment, so is seen by many people as new.
With Klarna, the seller of the products outsources the refunds and credit control to Klarna for a small fee and Klarna takes the risk of non-payment.
Klarna state that they are a credit provider. Every purchase is thus a credit taken from Klarna. Indeed, Klarna does perform soft credit checks before a purchase to gauge whether a customer is eligible.
What is a soft credit check? A soft credit check is when an enquiry is made on your credit record, but there is no record of the check being made, so therefore it does not affect your credit rating. It is similar to when you check your own credit record via a service like Experian.
Plus, Klarna further state that they may disallow customers from using this service if a payment is not made, and may use debt collectors to get the money back.
The seller sends details on how to pay via Klarna after the shipment. The buyer has got time until the date shown on the invoice to pay for the item if they want to keep the item, or return the item before that period so that the return reaches the seller before the payment is due.
Once the payment is made via bank transfer Klarna notifies the customer via email that the payment has arrived. Usually, this is 1 or 2 banking days after the transaction.
Klarna Features
Below are the key features of the Klarna service:
Klarna App
Download the Klarna app to keep track
of your purchases and manage your payments.
Pay In 3
Split the payments for your purchase
into 3 equal instalments without any interest
added, with the 1st instalment due at the
time of purchase.
Pay In 30 Days
Get up to 30 days to pay, so you only pay
for the items you keep.
Klarna Card
A physical Klarna VISA card you can shop with,
and then only pay 30 days later.
One Time Card
A single use card to use at online retailers that
do not have the Klarna option.
Klarna Financing
Get larger amounts for bigger purchases and a
longer time to pay. Bear in mind interest will be
charged similar to other loans.
How much does Klarna cost?
It's free to use Klarna. Klarna does not charge any interest on the purchases whether the customer opts to pay in 30 days or in 3 instalments, and charges no fees to the person buying the item.
Who is Klarna for?
To use the service you must fulfil the following criteria:
Be a permanent UK resident
Be 18+
Have a valid payment card registered in your name in the UK (to arrange the payment to Klarna)
Anyone who does online shopping from time to time and wants the ease of use that Klarna provides. It has two main advantages:
Customers pay once they receive the item. Not before. Especially with new vendors/shops you have not used before, it may be hard to trust them if there is no previous history.
If the customer wants to return the item, they do not need to wait for the vendor to refund them, which can take a long time with less customer friendly vendors, and lots of additional hassle.
Check out our review of Zilch, an alternative to Klarna.
Is Klarna safe?
Klarna is a very safe way to pay for products, and they ensure that your data is safe. One thing to bear in mind is that when buying via Klarna, you are effectively buying via a 3rd party. This means that your purchase is not covered by Section 75 of the Consumer Credit Act. This means that you do not get the same rights in law as you would if you purchased the product with your own credit card for example. Klarna have their own protections in their terms and conditions, but it makes sense to check and understand this, to ensure you are happy to proceed with using Klarna.
Some people have been concerned about Klarna making it too easy for people to get into debt. When using Klarna, it is crucial to keep track of all purchases and not to spend more than you can afford.
Klarna Reviews – what are people saying?
+
Klarna app has favourable reviews of 4.5 out of 5 on Trustpilot. 82% of users have rated Klarna as excellent. The majority of users are happy with the app and Klarna. Users mention that it is easy to use and great for keeping on top of cash-flow. Some users mentioned that they find the 3 instalment payment option helpful. There are also several favourable reviews in regard to Klarna's customer service.
–
Out of total reviews, Klarna received the lowest possible score from 11% of the users on Trustpilot who reviewed them. Some users mention that the app doesn't work or is very slow. Some also thought that Klarna has not provided them with the clarity and transparency they needed for using their service and that there was a mix up between 3 instalment payments and 30 days later payments. Some users also have said that Klarna has declined the use of their service to them for no apparent reason.
Klarna Alternatives
BNPL (Buy Now Pay Later) is something that has sprung up in the last 4 years, and it seems that this market is growing. In the UK there is Laybuy, Zilch, Clearpay and Openpay (though, they are in the process of scaling back in the UK) and Paypal to some extent (Paypal only offers this feature to a few pre-selected users. In other words, Paypal choses the users to whom they make this option available).
Klarna Pros and Cons
Pros
No upfront payment for items
No need to wait for a refund
No interest charged on purchases
Easy, fast and straightforward payment process
Can take advantage of special offers without having to wait for the next pay check
Payment can be broken down in 3 instalments when required
App allows to save favourite items and get notified once the price drops
Cons
Soft credit check is performed for suitability
Unpaid invoices may end up with debt collectors
Klarna acts as a lender and the money owed is credit
Even though Klarna is sending out a message shortly before payment is due, it may be tricky to stay on top of invoices when a long time has passed since the purchase
Similarly, the customer needs to make sure that items are returned and have been received by the vendor before the 30 days
The app is somewhat slow and takes a while to start
Conclusions:
It's a great product for anyone who is on top of their finances. Credit can be a good thing if used wisely, but it certainly can become a trap to those who have difficulty to keep on top of their spending, are out of cash and are already in debt. Klarna should only be used if the financial means to pay for the items later are there. For those who know how to budget and like to shop online, Klarna can be a great option to have less hassle with the returns process because you just pay for what you keep.