What is Zilch?
Zilch (also known as PayZilch and Zilch Technologies Ltd) was founded in 2018 in the United Kingdom. In November 2021 Zilch received $110 million in another round of funding. This increased Zilch's is valuation to $2 billion, making it a unicorn company (a unicorn company is a privately held company with a value of more than $1 billion )
Zilch is a provider of BNPL payments ( Buy Now Pay Later ) and they have accumulated over 1 million customers in just 13 months since their launch, and as of November 2021 are planning expansion into the US.
In a recent interview on Yahoo Finance, Zilch's CEO & Founder Philip Belamant explained that what distinguishes Zilch from other Buy Now Pay Later companies is, that Zilch is not available just within their partner network i.e with selected retailers only. With Zilch customers can make purchases at any retailer they want. We will explain in this article how Zilch works and how it can help you.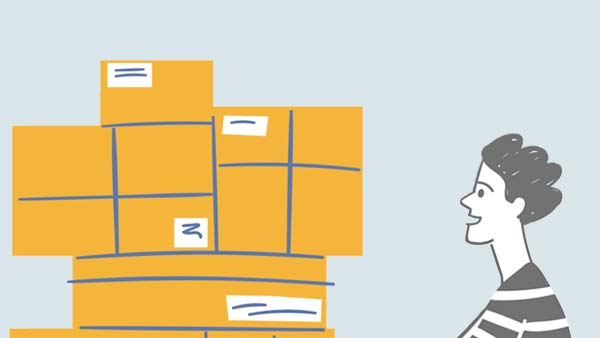 ---
Table of Contents
---
How does Zilch work?
Every Zilch customer gets their own virtual Mastercard which they can also connect to GooglePay, ApplePay or SamsungPay for in-store mobile payments.
The user pays for their purchases in 4 instalments and the repayment schedule is as follows:
immediate initial downpayment of 25% minimum of the purchase price
33% of the remaining amount 14 days after purchase date
33% of the remaining amount 28 days after purchase date
33% of the remaining amount 42 days after purchase date
Example:
Purchase price: £100
Initial downpayment: £25 ( 25% minimum )
Amount remaining: £75
Payment 14 days after: £25
Payment 28 days after: £25
Payment 42 days after: £25
A direct debit mandate from your bank is required to sign up for Zilch. Zilch will automatically withdraw the funds from the customer's direct debit account when payments are due. Zilch notifies the customer 2 days before the withdrawal.
Users can also opt to pay earlier if they wish.
Zilch has a network of over 1000 retailers. These retailers pay Zilch a small fee for using their service. This service is fee-free with no interest charged for purchases within the network. But with Zilch Anywhere, users can make purchases at shops who are not signed up with Zilch. Zilch takes a fee of 11.5% APR (Annual Percentage Rate).
Zilch Features
Below are the key features of Zilch:
Pay in 4
25 % immediate payment, the remaining
payments in 2, 4, 6 weeks
Virtual Mastercard
A virtual Mastercard that works just like
the plastic version
Zero Interest
No interest on purchases within the Zilch
network of 1000+ retailers
Zilch Anywhere
Use Zilch outside of its partner network
for a fee of 11.5% APR
Tap and Pay
Add the Zilch virtual Mastercard to your
mobile device's wallet and shop in store
with Zilch Anywhere
How much does Zilch cost?
It's free to use Zilch. Zilch does not charge any interest on the purchases with the 1000+ retailers signed up with Zilch. A fee of 11.5% APR is taken for every purchase when shopping with Zilch Anywhere.
Who is Zilch for?
In order to sign up and use the service you must meet the following criteria:
Soft credit checks – Zilch runs a soft credit checks to check for eligibility and allowance, i.e. how much a user is allowed to spend using their service. Once signed up, the allowance will be shown in the user account. The amount might change depending on how many purchases are made and whether they were paid on time.
Is Zilch safe?
Zilch are the first Buy Now Pay Later provider that is licensed by the FCA (Financial Conduct Authority).
The Zilch card is locked when not in use. To make a purchase customers would first need to unlock it by logging into their account either via the Zilch website or app, to unlock the card by selecting the store in which the purchase will be made. Zilch state that this adds an extra layer of protection.
Zilch Reviews – what are people saying?
+
Zilch has a rating of 4.6 "Excellent" and has been heavily reviewed on Trustpilot. In total over 25k users have left a review. The users who rated Zilch positively praised its repayment structure and the affordable fees. Plus, users mentioned that the service was easy to use and easy to set up, and highlighted that the Zilch app was user friendly and easy to navigate.
–
Out of 25k reviews Zilch received the lowest score from 5% of its users. Negative points the users are mentioning is a lack of customer service and that customer service is slow to respond. In addition, people complain that they are difficult to reach even though there are many contact options available such as email, live chat and Facebook messenger. Since customers pay the first 25% of the purchase price upfront to Zilch, some users mentioned that they have experienced difficulty in getting a refund from Zilch when the order was canceled or returned.
Zilch Alternatives
BNPL (Buy Now Pay Later) is something that has sprung up in the last 4 years, and it seems that this market is growing. In the UK there is Laybuy, Klarna, Clearpay, Openpay (they are scaling back in the UK) and Paypal to some extent (Paypal only offers this feature to a few pre-selected users).
Zilch Pros and Cons
Pros
Pay in 4 instalments
Easy to use app
No interest charged on purchases within its network of retailers
Purchase items outside of Zilch's network with Zilch Anywhere for a small fee
Cons
Soft credit check is performed for suitability
Unpaid invoices may end up with debt collectors
Deferred or non payment might get reported to credit rating agencies
The pay in 4 within 6 weeks might be too short repayment period for some customers
25% upfront payment makes refunds more clunky
Users have mentioned that customer services are hard to reach
Conclusions:
Zilch is slightly different than its competitor Klarna because the customer will have to make an upfront payment. This is making the refund process potentially harder, as Zilch needs to be informed by the retailer if the order has been returned and accepted. However, on the other hand, it might be that this slight difference in payment handling will make a customer more conscientious with their purchases and finances. One thing to remember with any Buy Now Pay Later schemes, it is in effect credit. Zilch stated in their terms and conditions that any deferred or non payment might get reported to credit reference agencies, which will result in a negative credit rating.
In conclusion, it is a great option for splitting payments for higher priced items, as long as the money to repay it will be there.