What is Openpay?
Openpay are a fintech company that offers BNPL (Buy Now Pay Later) services. The company was founded in Melbourne, Australia in 2013. The company operates in the United States and New Zealand. It opened its UK business in 2019.
The BNPL (Buy Now Pay Later) market in the UK could be seen as oversaturated, with more established companies such as Klarna, Clearpay and Laybuy already competing. Perhaps because of this, Openpay recently announced that it will largely exit the UK market and only offer a few select services in the UK.
Thus, customers will find that they aren't able to shop with merchants they were able to shop with before. On the Openpay's website, the available merchants are reduced to a few dental practices and vets.
As with Laybuy and Clearpay, two other BNPL providers that are available in the UK, Openpay is listed on the Australian stock exchange.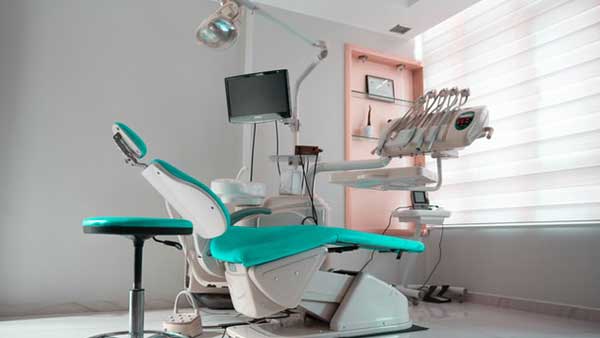 Contents
How does Openpay work?
An Openpay account is required to be able to use its services. It's possible to sign up online via their website or via its app. Openpay state that they will run a quick credit check.
A large amount of merchants are no longer available in the UK. Openpay now offers payment plans with a few select vets and dental practices.
Similar to other BNPL providers, there is an initial payment at the time of purchase. The plans then usually run for 2-6 months with monthly instalments. The instalments are split into equal payments. The instalments can only be paid monthly. Weekly or bi-weekly payments are not possible. However, it is possible to pay early if desired.
How do returns work?
All of the merchants available via Openpay are offering services. Openpay state:
The delivery, quality, and return of any goods and services you purchase is always the responsibility of the merchants and the service providers you buy from.
So, if the customer wants to cancel a service, they would need to contact the merchant so that the merchant approved the cancelation.
Once the cancelation/refund is approved, it may take up to 7 business days to get the refund.
Openpay Features
Below are the key features of Openpay:
| | |
| --- | --- |
| Pay in 2-6 months | Pay in a period of 2-6 months depending on the purchase amount, with evenly split monthly payments. |
| You choose the payment day | Openpay allows the customer to choose the payment day, which is can come in handy if one wants to repay alongside wage payments. |
| Zero Interest | No interest on purchases. |
How much does Openpay cost?
Openpay is free to use.
Late Fees
Openpay charge a late fee of £7.50 if a payment is not paid two days after it was due. Another late fee of £7.50 is charged after 10 days if the payment is still outstanding.
The total possible fees are capped at £15 per payment plan.
What happens is you don't pay?
Openpay state that its best to contact them whenever there are payment problems, and they encourage their customers to contact then if they run into payment difficulties.
However, as outlined in their terms, a debt collection agency may be used to recover the outstanding amounts. This comes at an extra cost to the customer, due to its extra set of fees for the agency. The customer also risks a potential bad credit rating.
As with any credit, it is very important to keep on top of the repayments, or inform the provider about issues in order to avoid bigger problems in the future.
Who is Openpay for?
In order to be eligible for an account, customers need to meet the below criteria:
Must be 18+
Be a resident in the UK
Have a valid email address
Have a mobile number to receive SMS messages
Have a valid Visa, Mastercard or Visa/Mastercard Debit card
Have a valid ID, such as a UK passport
Openpay may also require another form of identification such as:
A valid UK driver's license;
A valid Visa or MasterCard credit or debit card by an UK financial institution
Other valid governmental ID with a picture
Other forms of identification upon request
Openpay accepts payments only via Visa/Mastercard credit or debit cards. Other debit or credit card types are not accepted.
Credit checks
Openpay state that they will run a credit check on account opening. This might also include a report about your credit from a credit reference agency.
Is Openpay safe?
Openpay state:
Protecting your information is very important to us and we are proud to be a Level 1 PCI DSS Compliant Provider. All sensitive information is encrypted and we maintain stringent physical, electronic and procedural safeguards to protect your information.
More about the certification can be found here.
Similar to most of the other BNPL providers in the UK, Openpay is not regulated by the FCA (Financial Conduct Authority).
Openpay Reviews – what are people saying?
+
On Trustpilot, Openpay UK has over 4k reviews, with an overall rating of 4.7 out of 5. 91% have rated Openpay "Excellent". Most of the customers who rated Openpay favourably mentioned that the customer cservice was great and quickly resolved any issues. They also mentioned that the staff was very helpful and that the sign up process was easy.
–
4% of the customers have rated Openpay as "bad". Most of the recent reviews show that things are changing with Openpay. Customers mentioned merchants from which they previously were able to purchase from have suddenly disappeared. Some also said that customer services is slow to respond or doesn't reply at all. A few others have also said that their purchases have been declined even though they have been customers for years.
Openpay Alternatives
---
Openpay Pros and Cons
Pros
Easy to use
No interest on purchases
Up to 6 month repayment plan
Monthly instalments
Ability to choose the payment day on the payment plan
Cons
Uncertain future in the UK
Not many merchants to choose from
Late fees
May use collection agencies
Not regulated
Conclusions
Since there are less merchants available with Openpay than with other providers, they may not appear as attractive to the shopper when competitors like Klarna, Clearpay, Laybuy and Zilch are offering a lot more shops to choose from. Plus, Openpay has scaled down its business significantly in the UK, so time will tell if their current UK offering will stay available in the future.
Openpay may be useful to those who want to use dental or veterinary services. However, these services are location dependent and not all areas within the UK are covered. Their offering of veterinary practices is quite slim with only 3 practices on offer.
Dentists or vets can rack up quite a large bill, so Openpay is offering a very helpful option. Their payment plans run for longer periods than other BNPL providers.
But, as with all BNPL providers, they need to be handled responsibly and with care. They are providers of credit, and anyone who opts into these services needs to make sure that they won't default on a payment.