What is Clearpay?
Clearpay are a Fintech company that offers a Buy Now Pay Later (BNPL) service. The company was founded in 2014 in Australia by Nick Molnar and Anthony Eisen. The company operates under the name Afterpay in Australia and the US, where it launched in 2018.
In the UK, Clearpay has been available since June 2019.
In November 2021 it was announced that the company was to be acquired by Block Inc (formerly known as Square Inc.) for $29 Billion (£22 Billion). The acquisition was completed in January 2022.
Afterpay was listed on the ASX (Australian Stock Exchange) until January 2022, when its acquisition by Block Inc. was completed. Trading was suspended under Listing rule 17.2 (at the request of the company) from the start of February 2022. Block was listed on the ASX on 20th January 2022.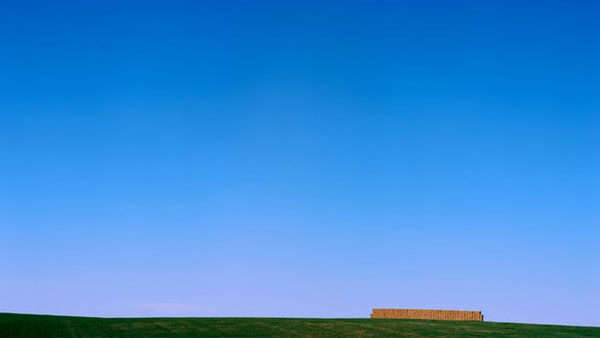 Contents
How does Clearpay work?
A Clearpay account is required to be able to use the service. This can be done either on their website or via the mobile app. The retailers/shops need to be approved by Clearpay. The list of retailers/shops that are approved by Clearpay can be found either on Clearpay's website or on their mobile app.
Clearpay offers a pay in 4 payment schedule. The full purchase amount is paid over a 6 week period. The first instalment is made at the time of purchase. The remaining instalments are due in 2 week intervals.
Clearpay also offers a Virtual credit card, that can be added to Apple or Google Pay for payments at approved high street retailers.
How do returns work?
If the customer wants to return an item they can notify Clearpay via the app. Clearpay will pause the next due payment for 2 weeks so that the merchant/seller has enough time to notify Clearpay about the return. Any already paid instalment will be refunded back to the card with which the order was made.
In-store returns
Purchases that have been made in-store using the Clearpay card can be made by using the app within a few seconds. Clearpay have outlined the process in detail here.
Clearpay Features
Below are the key features of Clearpay:
Pay in 4
Pay in 4 instalments over a period of 6 weeks.
The first instalment is due at the time of purchase
Clearpay Virtual Credit Card
The card can be added to Apple Pay or Google Pay
to use for payments in store, where the merchants
accepts these payment types. In-store payments
using your Apple watch are also possible.
Zero Interest
No interest on purchases
How much does Clearpay cost?
Clearpay doesn't charge the buyer for the service. Nor is there any interest added to the purchases. The retailer pays Clearpay for the service which is a percentage of the total purchasing amount.
Late fees
While Clearpay doesn't charge any interest for the service, they charge late fees for late or non payments. Clearpay state:
We make more money from people making payments on time than we do from missed payments or late fees.

Late payments are bad for our business and if you miss a payment, you can't buy anything else with us until your account is settled.
The full explanation can be found here.
Clearpay does apply fees for late payments. Any non-payments incur a £6 late fee if payment has not been made on the due date. Another £6 is charged 7 days later, if payment has not been made by then.
The total fees that Clearpay charges are capped at either 25% of the total purchase amount or £36 – whichever amount is less. A purchase value of £24 will incur a maximum late fee of £6 (25%), while a purchase value of £150 will incur a late fee of £36, because 25% of £150 is £37.50 which is more than £36.
What happens is you don't pay?
Firstly, Clearpay state that customers who are in financial trouble are advised to contact Clearpay as soon as possible. They have a hardship policy in place designed to work with the customer, to find ways in which payments can be made.
However, Clearpay also state that they may use collection agencies to recover the amounts owed to them.
Who is Clearpay for?
In order to be able to use Clearpay in the UK, users must meet certain requirements:
Be at least 18 years old
Have a valid and verifiable email address and phone number.
Have UK bank payment card such as Visa or Mastercard Debit or Credit Card.
Be capable of entering into a legally binding contract.
Have a verifiable ID, such as a driving licence, where your current address is shown. Alternatively, a birth certificate or passport along with proof of address such as a utility bill, bank statement or a letter from HMRC.
Be living in the UK (England / Wales / Scotland & Northern Ireland), but this does not include UK territories or British Forces Post Office box addresses, the Isle of Man, the Isle of Jersey or the Isle of Guernsey.
Is Clearpay safe?
Clearpay is part of Afterpay Touch Group. Afterpay has a level 1 certification by the Payment Card Industry Data Security Standard (PCI DSS) – a council that certifies that certain data security standards for safe worldwide payments are met. Participating organisation are some of the worlds largest banks and merchants. More about this here.
Clearpay is not regulated by the FCA (Financial Conduct Authority) and there are calls for its regulation. Out of the many BNPL providers that are available in the UK today, Zilch is the only provider that has a licence from the FCA.
Clearpay Reviews – what are people saying?
+
On Trustpilot Clearpay are rated as "Excellent" with a rating of 4.8 out of 5. There are 14,316 reviews in total. Those who rated Clearpay favourably said that the app is great and that the application process is easy. They also mentioned that Clearpay has many retailers to choose from. The fact that the service is interest free is another favourable aspect, as is the ability to split payments, especially for special times, such as Christmas or birthdays, where more purchases are made than usual.
–
3% of the reviews are from people who have had a negative experience. The reason for the negative reviews are mixed, ranging from difficulties in getting in touch with customer services, to having orders declined for payment. Clearpay have recently closed their phone lines, so it's only possible to contact them via chat or email. Customers have reported that the customer service is slow to respond. Some customers have also complained that Clearpay drastically reduced their allocated spending limit after having missed a payment.
Clearpay Alternatives
All of the above offer slightly different payment terms. Klarna has 3 instalments, where the last payment is cleared after 60 days. Zilch's repayment schedule is similar to Clearpay. It offers 4 instalments where the last payment is made after 42 days.
Clearpay Pros and Cons
Pros
Easy to use
Clear payment structure
More than 3400 stores
Interest free purchases
Clearpay virtual card for in-store purchases
Pay in 4 instalments
Cons
Returns process seems clunky
Not regulated
No telephone contact
Late fees
Collection agencies may be used
Conclusions
There are many BNPL providers in the UK. You may find that using them is helpful to avoid waiting for refunds, as only 25% of the purchase price is paid upfront.
Also, the possibility of 'Buying Now Paying Later' can come in handy at certain times such as Christmas and birthdays. However, it shouldn't become a habit, and only be used with caution and when it's certain that it can be repaid.
The service Clearpay offers and the way it works doesn't differ much from one BNPL provider to another. So it may depend on the merchants signed up with Clearpay that may make joining more attractive, or whether regulation by the FCA is important to you.