What is Klarna?
Klarna was the first BNPL provider to launch in the UK, and with 16 million users, is the biggest in the country. The number of customers using Klarna in the UK has doubled since the start of 2020. Originally launched in Sweden in 2005, Klarna is now available in over 45 countries worldwide and with an estimated value of $45 billion, is Europe's highest valued fintech.
What is Clearpay?
Clearpay is the UKs second biggest BNPL provider. While not as big and with nowhere near the user numbers of Klarna, they are growing fast and hit the 2 million customer mark in June 2021. Formed in Australia in 2014, they operate under the name Afterpay in Australia and the US. In 2021, Clearpay was purchased by Block Inc. for $29 billion.
What is Buy Now Pay Later (BNPL)?
Buy Now Pay Later is essentially an instalment payment plan. This type of payment plan has been around for decades, back from the days when companies would send catalogues to your home. In recent years, the idea has become popular again, with many Fintech startups springing up to take advantage of the rise on online shopping, and people's desire to delay paying for purchases without the interest charged by credit cards.
In this article we look at how these two BNPL players compare. Who is offering the better overall experience?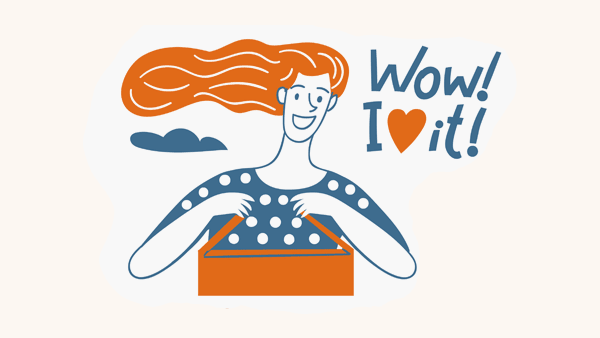 Contents
Best for: Repayment Plans
Klarna
Klarna have 2 main repayment products:
Pay In 3: This allows you to split the payment into 3, with the 1st payment taken when you receive the product, the 2nd payment 30 days later, and the 3rd payment 30 days later, making the full repayment period 60 days. No interest is charged.
Pay in 30 Days: This allows you to purchase an item, paying nothing upfront, then make the payment in full within 30 days, with no interest charged.
Clearpay
Clearpay have one core repayment product:
Pay in 4: This product allows you to purchase an item, pay 25% at time of purchase, and then pay the rest in 3 more instalments of 25%, which are taken every 2 weeks, making the total repayment period 6 weeks. No interest is charged.
/ Verdict /
The 2 core BNPL products are very similar, however Klarna does give the option of taking longer to pay the amount back, with 60 days, as opposed to 6 weeks with Clearpay. Klarna's pay in 30 days product also allows customers to purchase products with no initial payment.
Best for: Repayment Issues
Of course users should ensure that they can always make the payments due on time. But what happens if you cannot?
Klarna
Klarna do not charge any late fees for late or missed payments. If a payment is late, the best thing to do is to contact Klarna and discuss it with them. If Klarna cannot contact you to resolve the issue, then it is possible that Klarna report any late or missed payments to credit reference agencies, and will employ debt collection agencies to collect payments that are owed to them.
Clearpay
If you are late with a payment, then Clearpay will charge a fee. The fee structure is:
If the order is less than £24: Clearpay will charge one late fee of £6 if payment not received by the due date.
If the order is £24 or over: Clearpay will charge a late fee of £6 if the payment is not made by the due date, and a second late fee of £6 if the instalment is still not paid 7 days after the due date. The total late fees will never be more than 25% of the purchase price of the item or £36, whichever is less.
Clearpay may use a debt collection agency to get back any amounts still owed to them.
/ Verdict /
Klarna do not charge late fees but Clearpay do, and both will potentially utilise debt collection agencies to recover money owed to them. However, if you think that missed payments may be an issue, it would be best to think about whether you should be using BNPL services at all!
Best for: Coverage
Klarna
As of 2020, Klarna stated that they were live with over 5,000 merchants within the UK, covering high street retailers, online stores and more.
Clearpay
In 2021, Clearpay claimed that they had over 6,000 merchants that offered Clearpay as a payment option.
/ Verdict /
Both providers have a large number of retailers offering their payment solution within the UK, which is likely to cover the vast majority of retailers that most people use.
Best for: Safety and Security
In general with BNPL providers, there are certain issues that anyone looking to use them should take into account:
Section 25 of the Consumer Credit Act
This act gives the consumer certain rights when purchasing items. As buying via a BNPL provider is seen as essentially buying via a third party, you would not have the same rights as if you paid for it via your credit card.
Financial Conduct Authority (FCA) regulation
BNPL is quite a new product, and as such the regulators have taken some time to catch up. As of June 2022 neither Klarna or Clearpay are regulated by the FCA.
Money Management
In general users should take care, when making purchases via BNPL providers, that they have the funds to cover the payments when they are due. Otherwise they can incur fees (with Clearpay, Klarna state they never charge late fees), or the amount owed can be referred to a debt collection agency, which can affect your credit rating.
The above issues apply to both Klarna and Clearpay.
Conclusions
BNPL services can be a very useful way to spread out the cost of purchase, and both Klarna and Clearpay offer similar products that enable you to do this. Klarna allow you slightly longer to pay, but in general both companies have an efficient and simple product.