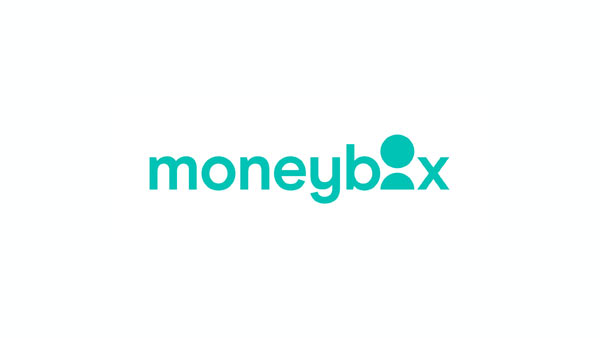 ---
Table Of Contents
---
Moneybox – In Brief
The central concept behind Moneybox is that it will round up any payment you make to the nearest pound. The amount gets transferred from your bank account into your Moneybox account. Once your money is in there, you can choose from various savings, investment and pension options to grow the money you have transferred. Users can also set separate deposits into their Moneybox account.
---
Moneybox Pros & Cons
Pros:
Automated savings via open banking make it incredibly easy to save
Very simple to set up and get saving
Cons:
If only saving rounded up amounts, will take a long time to amass savings.
Costs can be high with small invested amounts
---
What is Moneybox?
In reality, Moneybox is far more than that just an app that saves rounded-up payments from your account. Essentially it is fully featured saving and investing platform, that uses a direct connection to your bank account to get the funds into your Moneybox account, and they can then be saved, invested, or put into pensions, with a variety of options available of how to do this.
Moneybox works as a mobile phone/app product, so users need to download the app on to their smartphone to get started. Originally, Moneybox users would have to provide the login details of their bank account so that their transactions could be analysed. However, Open Banking became into force in 2018 and since 2020 Moneybox are able to integrate directly with the banks, so that it became very easy for customers set up the app with their bank.
Once users have installed the app, they link it to their bank (all of the main UK banks are supported). You can then set up your round-ups feature, and any other deposits you wish to make into your savings/investments i.e. weekly, monthly or one-off.
Moneybox Features
Round-Ups – Moneybox rounds-up all of the payments into your account to the nearest pound, and puts them towards your savings.
Other Deposit Options – Choose to make weekly, monthly or one-off deposits into Moneybox
Pensions – Track down and then combine all of your existing pensions, then invest them with Moneybox.
Open savings and investments accounts with just £1.
A wide variety of investment fund options
Earn interest on your savings
Mortgage Advice – access information on mortgages via the app.
Savings:
Moneybox offer the below savings accounts:
Simple Saver:
The Simple Saver pays 3% interest, up to a maximum balance of £85,000. Funds can be withdrawn in 1 day, with 1 withdrawal permitted per month.
32 Day Saver:
The 32 Day Saver pays 4.25% interest. Funds can be withdrawn in 32 days.
45 Day Saver:
The 45 Day Saver pays 3.72% interest. Funds can be withdrawn in 45 days.
95 Day Saver:
The 95 Day Saver pays 4.50 % interest. Funds can be withdrawn after 95 days.
120 Day Saver:
The 120 Day Saver pays 3.98% interest. Funds can be withdrawn after 120 days.
Investments:
In general, Moneybox investment funds are made up of combinations of different financial instruments. When you begin your investment journey with Moneybox, they give you a choice of 3 different levels of risk – Cautious, Balanced, and Adventurous. They give you choice of the 3 risk levels, and how much of your funds you want to put into each. It is possible to customize the allocations, but Moneybox advise that it is best to stick with the set ratios in each group.
The performance of Moneybox investments can be seen on their website.
The different types of investments you can have with Moneybox are:
Junior ISA
Lifetime ISA
Personal Pension
Who is Moneybox for?
Moneybox is only available to customers within the UK, and you must be over 18 years old to open an account.
Currently, Moneybox are directly connected to the following banks for their round-ups function, so if you bank with any of these, you can set up a Moneybox account very easily:
| | | | |
| --- | --- | --- | --- |
| American Express | Halifax | NatWest | TSB |
| Bank of Scotland | HSBC | RBS | Ulster Bank |
| Barclaycard | Lloyds | Revolut | Virgin Money |
| Barclays | MBNA | Sainsbury's Bank | Yorkshire Bank |
| Clydesdale Bank | Monzo | Santander | Yorkshire Building Society |
| First Direct | Nationwide | Starling | |
In general, Moneybox can be a great tool for people just starting out with saving and investing, or who find it hard to get started with saving.
---
---
Moneybox Costs & Fees
Subscription Fees:
Moneybox have no fees for saving with them or different tiers of service. If you wish to invest, you will need to pay a £1 per month subscription fee. This is the same whether you have 1 or multiple investments with them.
Investment Platform and Fund Fees:
For investments, Moneybox charges in 3 ways:
Subscription fee of £1 (free for first 3 months), which covers as many investment accounts as you need.
Platform Fee: This is 0.45% of the total value of all of your investments per year, charged on a monthly basis, and taken from your investment balance. So if you have £100,000 in investments per year, this would be £450 per year, or £37.50 per month.
Fund Provider Fee: This amount depends on which investment fund your money is with, and ranges from 0.12% to 0.58% of your balance in that fund per year.
Pensions Fees:
For pensions, Moneybox charge 0.45% of the total amount invested per year for the first £100,000 you have in your pension pot. For amounts over £100,000 they charge 0.15%.
In addition, customer have to pay a fund provider fee, which depends on which fund you invest with, and is between 0.12% and 0.58% of the total amount invested.
Is Moneybox Safe?
Financial Services Compensation Scheme:
Moneybox are not a licensed UK bank. However, all of their savings and investment accounts are held with banks who are fully licensed, such as Investec. Therefore, your savings and investments are protected up to £85,000 per financial institution.
Security:
Moneybox utilize Open Banking, which ensures that any banking data that they have of yours is fully encrypted and safe, and non Moneybox employee would ever see your login details or personal data.
Investments:
It is important for anyone either new to investing (or even for experienced investors) to remember that the value of your investments can go down as well as up, and that it is always possible to end up with less than your initial investment. Investments should be seen as a long term project, with the results accruing over years or even decades, rather than weeks or months.
Moneybox Customer Reviews
Moneybox have a rating on Trustpilot of 4.4 out of 5 – excellent, from 900 reviews. 72% of their reviews are rated as 5 out of 5, and these reviewers praise the way it helps them save and invest through the simplicity and transparency of the app. Users also appear to be very happy with the communication and assistance of the customer service team.
10% of the review rate Moneybox at 1 out of 5 stars – Bad. These users mainly seem to dislike the length of time it can take to withdraw their funds, and some in regard to difficulties with getting their accounts past their initial verification stage.
Moneybox Alternatives
There is a very wide choice of saving and investment apps on the market today. Some of the closer alternatives to Moneybox are Plum and Chip. We have also compared Moneybox vs Chip and Moneybox vs Plum in a separate review.
---
Moneybox FAQ
Are Moneybox fees high?
The fees for investing on Moneybox are relatively high compared to other similar providers if you have a lower amount invested.
Can I withdraw money from Moneybox?
Yes, if your savings are in the Simple Saver account, then you will get the money next working day. If you are on a notice account, for example 120 days, then you will have to wait until the end of the term to receive the funds.
Is Moneybox trusted?
Moneybox is a fully regulated UK financial provider, and customer deposits are protected under the FSCS, so they have all of the safeguards in place to be a trusted provider.
---
Moneybox Verdict
Moneybox provides a simple technology focused solution to saving and investing. The round-ups feature of saving your spare change is a nice attention grabber, but the real value of Moneybox is how it allows new savers and investors an easy to manage way into the world of growing your wealth.
Articles on the wiseabout.money website may contain affiliate links. If you click these links, we may receive compensation. This has no impact on our editorial and any money earned helps us to continue to provide the useful information on our site.