There are many budgeting apps out there, aiming to help you sort out your finances, and see how much money you might have to save or invest. But what they won't do is to also give you ways to save or invest your money.
This is where savings and investment apps, such as Plum and Moneybox come in.
Like the budgeting apps, they use Open Banking to connect to your bank. They then analyse your spending to calculate an amount you can afford to easily save, and then they transfer that amount to their platform.
Once the funds are in their platforms, they have a wide variety of saving and investment options that you can use to put your money to work and grow your wealth.
In this article, we compare 2 of the current options in this space; Plum and Moneybox.
Plum was launched in 2016, and by mid 2021 claimed to have over 1 million registered users. They continue to receive large investments.
Moneybox was launched in 2017, and claimed to have over 700,000 users in 2021, with over £1 billion of savings and investments being managed.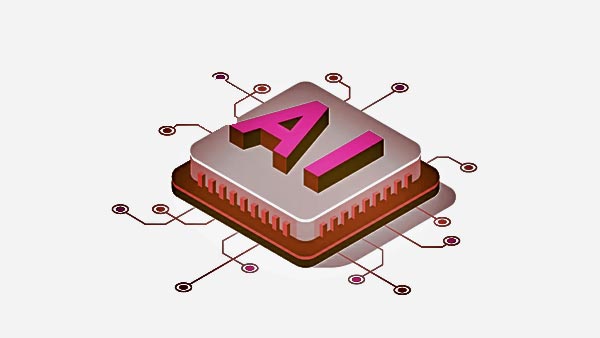 ---
Contents
---
Plum vs Moneybox – Plans, Costs & Fees
Subscription Fees
Plum has 4 tiers of account:
| | |
| --- | --- |
| Plum Basic | FREE |
| Plum Plus | £1 monthly |
| Plum Pro | £2.99 monthly |
| Plum Ultra | £4.99 monthly |
With Plum, the higher cost package you have, the more features you have access to (see features below). For example, to be able to use Plum to invest, you will need to be subscribed to at minimum Plum Plus at £1 per month.
With Moneybox, it is simpler. They only have one tier, and you can use all of their service except make investments for free. If you wish to invest, then you will need to pay £1 per month to access the funds.
Platform and Fund Fees
Moneybox have 2 additional charges for investments and pensions:
Firstly their own Platform Fee, which is 0.45% of the total value of all of investments per year, charged on a monthly basis. Therefore, for £10,000 in investments per year, this would be £45 per year, or £3.75 per month.
Secondly, there is a Fund Provider Fee. Depending on which fund you invest with, this ranges from 0.12% to 0.58% of your balance in that fund per year.
Plum also have a similar charge for investments – a platform and fund provider fee, which again varies depending on which funds you invest with. Plum say that the average fee level is 0.48% annually. If you had £10,000 investment in Plum's funds, it could cost £48 per year. This is made up of a 0.15% platform fee, and the fund provider fees are between 0.06% and 0.90%.
/ Verdict /
Cost-wise, Moneybox and Plum are very similar. On both you will need to be paying £1 per month to be able to access the investment funds, and they both have platform and fund provider fees (at about a similar level) that will be taken from your investment balance. Plum do have higher costing packages, but the extra features of these are mainly related to budgeting.
Plum vs Moneybox – Features
Plum Budgeting
Automated Savings – Round-ups and other ways to automatically send money into Plum – Available on all tiers.
Lost Money – Plum will detect when you are overpaying for utilities and facilitate changing suppliers – Available on all tiers.
Pockets – Create multiple Pockets for different saving areas – 2 Pockets on Basic and Plus, 15 Pockets on Pro and Ultra.
Gamify Savings – Various challenges to help you save, such as the 52 Week Challenge – Available only on Pro and Ultra.
Goals – Add targets to each of your savings Pockets – Available only on Pro and Ultra.
Compare – Have your spending analysed and compared anonymously with other Plum users – Available only on Ultra.
Money Maximiser – AI driven tool that analyses your account activity and gives recommendations – Available only on Ultra.
Moneybox Budgeting
Round-Ups – Moneybox rounds-up all of the payments into your account to the nearest pound, and puts them towards your savings.
Other Deposit Options – Choose to make weekly, monthly or one-off deposits.
Plum Saving
Plum have 3 savings Pockets:
Instant Access -This is really a holding pocket for funds to be moved elsewhere, as it does not pay interest and is not covered by the FSCS.
Easy Access – this pays 0.25%: It is available to users of the free Plum Basic account. Funds can be withdrawn within 1 day. Funds are covered by the FSCS.
Easy Access – this pays 0.40%: This pocket is available to users on the paid Plum tiers. Funds can be withdrawn within 1 day and are covered by the FSCS.
Moneybox Saving
Moneybox offer 3 different savings accounts:
Simple Saver – this pays 0.25% interest, with a maximum balance of £85,000. Funds can be withdrawn within 1 day, with no more than 1 withdrawal per month.
95 Day Saver – pays 0.60% interest. Funds can be withdrawn after 95 days.
120 Day Saver – pays 0.70% interest. Funds can be withdrawn after 120 days.
Investments
Moneybox offer ISAs, General Investment Accounts and Pensions. They allow you to put your money into 3 different risk categories – Cautious, Balanced, and Adventurous. They guide you on what the best combination of these is.
Plum also offer ISAs, General Investment Accounts and Pensions. They have a variety of different funds to choose from at varying risk levels.
Bank Connections
To use Plum or Moneybox, you will need to bank with an institution that is supported. Currently, Plum support 18 banks, and Moneybox support 24. Both apps support the biggest banks so the vast majority of users will be able to use each app.
/ Verdict /
For budgeting features, Plum has a far more comprehensive offering than Moneybox, who don't really have any specific budgeting features beyond the basics of rounding up payments and sending the excess funds into Moneybox. With Plum you would really need to subscribe to the higher cost tiers to get the benefit of all of the features.
For savings, Plum do better rates on the instant access account, but you will need to subscribe to a paid plan. If you are willing to tie up your money for a few months however, Moneybox can offer a better interest rate.
Finally with investments, both providers offer a suite of different ways to invest and funds with different risk levels.
Plum vs Moneybox – Safety and Security
Data Security
Both Plum and Moneybox use Open Banking, and therefore their handling of data will be very secure. They will never have access to your banking login credentials, and will only have read-only access to your data.
FSCS
Plum and Moneybox are both regulated by the Financial Conduct Authority. They are not licensed banks. However, all savings and investments they offer are provided by companies who are, so therefore all deposits are covered under the Financial Services Compensation Scheme up to £85,000 per customer.
Plum vs Moneybox – Conclusions
Overall, Plum seems to have a more comprehensive offering in terms of budgeting. However, once it comes to saving and investing, the 2 apps offer a relatively similar product.
In some ways, the Moneybox product is simpler, and may suit those who want to spend less time on deciding what to invest in. You can simply let the app take the regular amounts from your account, then choose your level of risk, and then leave your money to grow. Plum may suit those who wish to be a bit more hands on.
Articles on the wiseabout.money website may contain affiliate links. If you click these links, we may receive compensation. This has no impact on our editorial and any money earned helps us to continue to provide the useful information on our site.