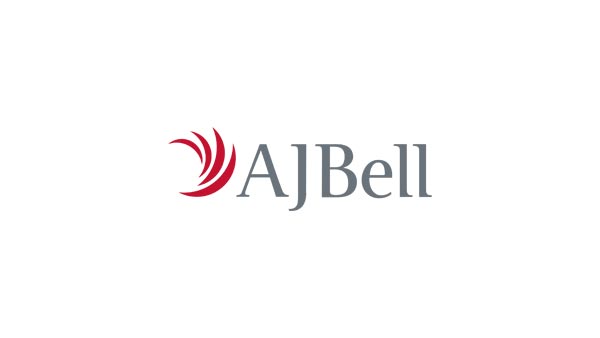 ---
Table Of Contents
---
AJ Bell Review – In Brief
AJ Bell was previously known as AJ Bell Youinvest, but changed to the new name in 2022. They are one of the largest investment platforms, with nearly 500,000 customers holding around £73 billion in assets with them. They offer a range of investment products and a large selection of investment options.
---
AJ Bell Pros & Cons
Pros:
Wide range of investment products to choose from
Many investment ideas to guide investors
Cash savings with good interest rates available
Very large range of assets to trade
Flat platform fee beneficial for lower investments
Cons:
Active platform, so users make investment decisions
Flat platform fee, so maybe more expensive for large investors
Higher trading fees than some competitors
---
What is AJ Bell?
AJ Bell is an execution-only investment platform that gives investors the ability to buy and sell assets.
What is an execution-only platform?
When a platform is execution-only, it means that they do not give investment advice or create investment plans for the customer. Rather, they give the platform that customers can use to make their own trades. This means that execution-only platforms are different from traditional financial advisors or robo-advisors, which both create the investment plan for the customer.
AJ Bell give the customer a variety of options for products and tax efficient 'wrappers' that they can use to hold their investments, such as:
Stocks and shares ISA
Self-Invested Personal Pension (SIPP)
Lifetime ISA
Junior ISA
Dealing Account
Cash Savings
Once the customer chooses the product or wrapper they want to use, then they can then use the platform to execute trades on a very wide range of assets, such as stocks, shares, ETFs, funds and more.
AJ Bell Features
Multiple Investment products – ISAs, Dealing Account, SIPP
Cash Savings – with no fee
Investment ideas – many guides and best buys
Excellent customer support – and other educational tools
Flat fees on shares/ETFs – smaller investors pay same as larger
Massive range of assets available – over 19,000
Mobile app – iOS and Andoid
Investment Ideas:
Whilst AJ Bell is an execution-only platform, so does not offer financial advice, they still do have wide range of information about assets to buy, which can guide customers. These include:
AJ Bell Funds
AJ Bell Responsible Growth Fund
AJ Bell Ready-Made Portfolios
AJ Bell Favourite Funds
Investors can use these as guides to direct their investment decisions.
Who is AJ Bell for?
Of the many trading platforms available on the market, AJ Bell is one of the more traditional platforms. Whilst some customer may prefer the 'free' trading model of apps such as Freetrade or eToro, or the more passive investment experience of robo-advisors such as Nutmeg or Moneyfarm, AJ Bell would be likely to be attractive to a user who wanted to create their own investment plan and do their own trades.
Therefore, AJ Bell may appeal to an investor who had more experience of investing, as they would be able to understand the platform, and the assets on offer, and just get up and running. However, it is possible for a beginner investor to get value from AJ Bell too. Like their close competitors Hargreaves Lansdown and Interactive Investor, AJ Bell, whilst not giving investment advice, do have a variety of guide funds that investors can follow.
---
AJ Bell Costs & Fees
AJ Bell have a very standard investment platform system of fees. Essentially, their fees are made up of 2 elements:
1) A percentage of the total amount you have held with them, calculated annually. These are:
ISA & Dealing Account:
Shares & ETFS – 0.25% (up to a maximum of £3.50 per month)
Funds – 0.25% for amounts from £0 to £250,000, 0.10% for amounts from £250,000 to £500,000, and free for amounts above £500,000.
SIPP:
Shares & ETFS – 0.25% (up to a maximum of £10.00 per month)
Funds – 0.25% for amounts from £0 to £250,000, 0.10% for amounts from £250,000 to £500,000, and free for amounts above £500,000.
2) Charges per trade i.e when you buy or sell an asset. These are:
ISA, SIPP & Dealing Account:
Funds – £1.50 per trade
Shares (incl. ETFs) – £9.95 per trade
Shares (incl. ETFs when 10 trades + in previous month) – £4.95
Find a detailed list of the charges on AJ Bell's website.
Is AJ Bell Safe?
AJ Bell are an investment platform, and all investments are risky. There is always the possibility of your investment being worth less than it was at the beginning.
AJ Bell is a UK company and regulated by the Financial Conduct Authority (FCA). This means that customers are protected in the following ways in case of the company failing:
Financial Services Compensation Scheme (FSCS) protection of up to £85,000 per customer.
Assets held by customers in ISAs, SIPP, or a dealing account are ring-fenced from AJ Bell assets, so in the event of the company failing, the assets are protected.
AJ Bell Customer Reviews
AJ Bell have a very high rating of 4.7 out of 5 on Trustpilot, from nearly 4000 reviews. A whopping 74% of the reviews are 5 out of 5, the maximum score. These happy customers praise the helpful and efficient customer service team. 8% of the reviews gave AJ Bell 1 out of 5 stars. These dissatisfied users had various complaints, including some about customer service not resolving their issues.
AJ Bell Alternatives
The most similar platforms to AJ Bell are other execution only style platforms like Hargreaves Lansdown and Interactive Investor.
However, customers may prefer to also look at more passive investment platforms which create the investment plan for you, such as Nutmeg, Moneyfarm or Wealthify.
---
Aj Bell FAQ
Is AJ Bell better than Hargreaves Lansdown?
Both AJ Bell and Hargreaves Lansdown are very large investment platforms which operate in a very similar way. Each will have their own ways of working that may suit different customers.
What happens to my funds if AJ Bell goes bust?
Customer assets protected in 2 ways. Firstly all customers are covered up to £85,000 in the case of the company failing under the FSCS. Secondly, customer assets are ring-fenced from AJ Bell company assets.
What are the competitors of AJ Bell?
There are many different investment platforms on the market, in many different types. The closest competitors to AJ Bell are platforms like Hargreaves Lansdown or Interactive Investor. For a full run down of the investment platform options available, check out our Best Investment Apps UK article.
---
AJ Bell Review – Verdict
AJ Bell has nearly half a million customers, and holds over £70 billion in assets for these customers. Their service is simple and has transparent pricing, so can appeal both to the larger investor, and, thanks to their flat annual fee on shares and ETFs, to those with a smaller investment pot too.
Articles on the wiseabout.money website may contain affiliate links. If you click these links, we may receive compensation. This has no impact on our editorial and any money earned helps us to continue to provide the useful information on our site.