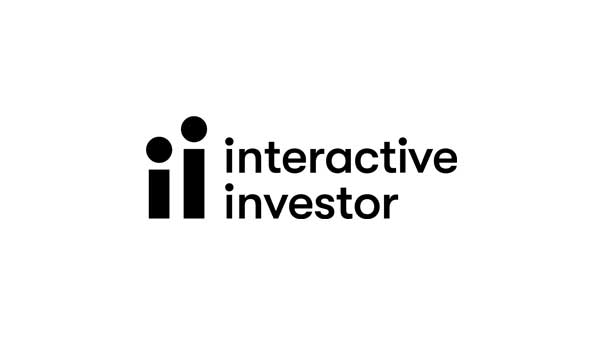 ---
Table Of Contents
---
Interactive Investor – In Brief
Interactive Investor is one of the biggest investment platforms in the UK by customer holdings (second only to Hargreaves Lansdown). They do not offer investment advice, so as such they are an 'execution-only' platform. Active since 1995, they have won many awards over the years from the investment community.
---
Interactive Investor Pros & Cons
Pros:
The Interactive Investor forum is a great place to learn and pick up tips.
They have a range of guides such as Quick-start funds which are great for less experienced investors, and Super 60 and Ace 40, which are useful for those with more experience.
They have a full range of ISAs, SIPPs and trading accounts to choose from.
Their flat fee charge structure can be beneficial, especially when you have higher amounts invested.
Cons:
If you have a low investment amount, then the monthly fees may prove more expensive than a percentage based pricing model.
The sheer amount of options available may be too much for some beginner investors.
---
What is Interactive Investor?
Interactive Investor is an 'excution-only' (i.e. they do not give financial advice) investment platform, that has a very wide range of investment vehicles such as ISAs, SIPPS, trading accounts and more available. They also have a very wide selection of assets to invest. They operate on a flat-fee monthly pricing model, which is different to most of their competitors, and could mean that you could save a significant amount in fess if your investment amount is at a certain level.
Interactive Investor Features
Interactive Investor offer the following products as vehicles for your investments:
ISA
Junior ISA
SIPP
Trading Account
In addition, you can also access a range of savings options with the Interactive Investor Cash Savings plans.
They then offer the following different investment types:
Shares
Funds
Investment trusts
ETFs
Bonds and Gilts
IPOS and new issues
UK and international trading
Interactive Investor Forum:
The Interactive Investor forum is a very busy place, maybe even the biggest investment forum in the UK. It is a great place to connect to other investors and learn from their trading history. In addition, Interactive Investor provide extensive investment education on their website.
Research Account:
Users can sign up for a free research account, which gives them access to all of the research tools, including the forum. Within this account you can also set up a Virtual Portfolio, which allows you to create watchlists and track various investments, which is a great learning tool.
Interactive Investor do not offer investment advice. However, they do have a range of portfolios that operate like 'Expert Picks', which are aimed to guide a users investment journey.
Quick-start Funds:
Interactive Investor provide a range of 6 Model Portfolios, which are a great way for an investor to get started. Three of the portfolios are managed by a fund manager and 3 are passive i.e. non-managed. Each portfolio is rated within 3 risk levels – Cautious, Balanced and Growth.
Super 60:
The Super 60 is a list of 60 investments that act as a 'best buy' guide for investors. It is similar to the Hargreaves Lansdown Wealth 50 list which performs a similar task.
Ace 40:
Ace 40 is similar to the Super 60, in that it identifies good potential investments to guide investors. However in Ace 40, all of the investments are ethical based assets.
Model Portfolios:
These are a series of portfolios designed by the Interactive Investor experts to drive growth or income for investors, and can be managed or passive tracker funds.
Who is Interactive Investor for?
Interactive Investor could be a very good option for a more experienced investor who is looking to save on fees. If your investments are at a certain level, then the monthly flat fee model could provide significant savings.
Beginner investors could also benefit, as Interactive Investor have many tools that can help with education and guidance on starting your investment journey.
---
---
Interactive Investor Costs & Fees
Like other investment platforms, Interactive Investor have 2 main types of cost. A fee for having the investment, and a cost per trade.
Firstly with the investment fees:
Interactive Investor follow a different charging path than competitors such as Hargreaves Lansdown. HL and many other investment platforms, will charge a percentage of the total amount of you have invested. For example, Hargreaves Lansdown charge 0.45% of the total amount you have invested, up to £250,000. Therefore, if you have £100,000 invested with Hargreaves Lansdown, you will have to pay £450 per year in fees.
Interactive Investor charge a flat fee, which is charged as a monthly subscription. For example, to have an ISA, you will need to pay £9.99 per month, or around £120 per year, and for a SIPP it would be £12.99 per month, or around £155 per year.
As you can see, for smaller investments it many be more expensive, but if the investment is higher, then it can give significant savings.
For a simple trading account where you can just buy and sell assets, Interactive Investor have 2 pricing tiers:
Investor – priced at £9.99 per month
Super Investor – priced at £19.99 per month
If you subscribe to a trading account, then you can open an ISA or Junior ISA for free (and then also get an additional SIPP for £9.99 per month).
Trading Fees:
With each of the above options, you get 1 free trade per month (2 on the Super Investor plan), and also can set up regular investment plans which are free.
After the free trades are used up, then the costs per trade are:
Investor Plan:
For UK Shares and ETFs, Fund and Investment Share trades and US Share trades – £5.99 per trade.
Super Investor Plan:
For UK Shares and ETFs, Fund and Investment Share trades and US Share trades – £3.99 per trade.
Is Interactive Investor Safe?
Financial Services Compensation Scheme:
Interactive Investor is a fully regulated UK investment company. As such, customer funds are covered under the Financial Services Compensation Scheme up to £85,000 per customer. In addition, all customer funds are kept completely separate from Interactive Investor company funds.
Security:
Interactive Investor use the most advanced encryption to keep your account safe. It is also possible to set up two-factor authentication on your account.
Investments:
Any investment carries risk. Whilst some asset classes are riskier than others, all investors should be very aware that not only can your investment go down as well as up, but there is always the chance that you can lose your entire investment. Therefore, it is crucial that investors understand this, and do their research before committing to an investment.
Interactive Investor Customer Reviews
Interactive Investor have an overall rating of 4.7 out of 5 on Trustpilot, from over 21,000 reviews. 81% of these reviews rate the provider at 5 out of 5. These happy customers largely praise the customer support. Only 6% of the reviews rate Interactive Investor at 1 out of 5 – the lowest score. These dissatisfied customers complain about a variety of issues, from difficulties with withdrawing funds, to problems with Interactive Investor needing documentation.
Interactive Investor Alternatives
As a dedicated investment platform, the closest alternatives to Interactive Investor are platforms such as Hargreaves Lansdown and AJBell YouInvest.
If you want a more passive investment experience, you can try a robo-advisor such as Nutmeg or Wealthify.
---
Interactive Investor FAQ
Is Interactive Investor good for beginners?
Some other platforms may be cheaper to set up and do trades, and you do need to pay a monthly subscription to set up and trade on an Interactive Investor account. However, there is a lot offered by Interactive Investor that would really suit a beginner investor. Their data and education content is great, and you get access to their excellent forum. In addition, they have many model portfolios, expert picks and best buys that can really help with starting out.
How do you withdraw money from Interactive Investor?
You can withdraw cash from Interactive Investor via their site. Withdrawals can only be done by bank transfer, and will be sent to you within 1-2 working days. Bear in mind if you wish to withdraw funds from the sale of assets, you can only do so once the trade is completed.
---
Interactive Investor Verdict
Interactive Investor has grown fast, becoming the number 2 trading platform in the UK by customer assets (after Hargreaves Lansdown). Some of this can definitely be put down to their simple and transparent pricing structure. However, their excellent educational tools and their forum, plus their 'best buy' lists are a great way for beginner and experienced investors alike to grow their wealth.
Articles on the wiseabout.money website may contain affiliate links. If you click these links, we may receive compensation. This has no impact on our editorial and any money earned helps us to continue to provide the useful information on our site.