Becoming an investor is easy because there is no shortage of platforms for investing. Many platforms accommodate investors by enabling them to invest with small amounts. Therefore, investors can start small and potentially grow their investment with the help of the many online trading apps that are available today. However, any newbie into investing should seek out information and consider whether investing is for them.
Investing can be a time consuming endeavour which requires to stay on top of the latest developments in the market. The market can move quickly, become unexpectedly volatile and result in total loss of investment if one is not vigilant. Here you will find a brief overview of what stocks are and some questions to ask yourself before becoming an investor and how to invest in stocks UK.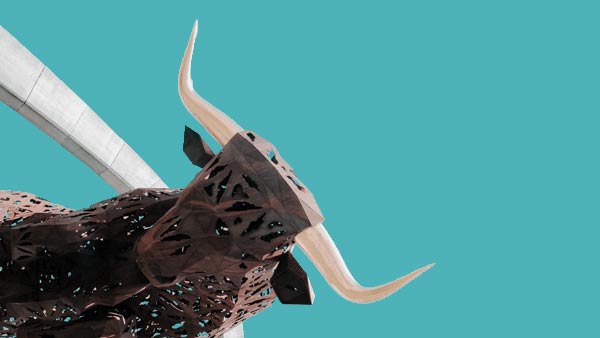 Table of Contents
What are stocks?
Stocks, also known as shares and equity, are units of a company. Through the purchase of the stock, the investor will gain partial ownership of the company. Some stocks and shares give the investor voting rights and some do not. With voting stocks the investor or shareholder is invited to shareholder meeting and can vote, amongst others, on mergers, dividends, and take part in elections of the board.
How to invest in shares and stocks?
Today, it is easier to buy or invest in stocks, not only because there are many trading apps available which make investing easier but also because the cost of buying stocks and shares has decreased in recent years. This is simply due to greater competition from fintech companies operating under the WealthTech manteau where some offer fee-free purchases such as Freetrade.
Some of the trading platforms that are available today to UK investors are Hargreaves Lansdown, eToro, and Interactive Investor. The fees for trading with these companies varies so it would make sense to compare the costs.
List of trading platforms in the UK
Whilst the above mentioned trading apps are more for the hands-on investor who prefers to decide which stocks and shares to invest in by themselves, another option to buy stocks and shares is the hands-off approach via a robo advisor. A robo advisor does the investing for you. Since trading in shares and stocks carries risks that can result in total loss of invested funds, robo advisors let investors chose their risk level. However, a low risk level does not guarantee an appreciation in value because world events can crash the stock price of even the most robust of companies for a period of time. An example for this is the world financial crisis 2007-2008 and Covid.
Whilst it is not possible to select the stocks and shares of a company with a robo advisor, it is possible to opt for investing in a portfolio of green, ethical or socially responsible companies. Some of the companies that offer investing via robo advisors in the UK are:
How to make money in stocks?
Investors make money when the stock increases in value. They can then sell the stock and make a profit, or stay invested for further increases in stock value.
Another way the stocks and shares can make money is via dividends that are usually paid out either annually, bi-yearly or quarterly by the companies of which the investor holds shares. Dividends are paid on a per share basis. They can either be paid in cash directly into the shareholders trading account or paid out as additional stocks in the form of stock dividends.
The general consensus is that diversification, holdings stocks for longer and re-investing dividends is a good way to make money with stocks in the long-term.
How do trading platforms work?
The most common types of investment platform are:
Robo Advisors
A traditional financial advisor will find out your goals for investing and then create an investment plan for you. A robo advisor works the same way, but as the name suggests, they do it with AI and automation. The investment is passive, which means they do the strategy and trades for you.
Trading apps
A trading app allows you to do your own trading, and usually they have no charges for doing trades. They have become incredibly popular in recent years as they allow people to start investing with low amounts, and they offer fractional shares. Fractional shares are parts of a stock of a company. If a single stock of a large company, for example Microsoft, costs £250, and you don't want to commit to that much, you can buy 10% of a Microsoft share for £25 instead.
Execution-only investment platforms
These platforms allow you to execute trades, but don't give financial advice. They are similar to the trading apps, but will have fees for trading and annual fees based on the size of your investment. They often suit those with a larger amount to invest, and have excellent investment education resources.
Automatic Investment apps
Often the simplest way to save, especially for beginner investors, automated savings apps connect to your bank account via open banking, and calculate an amount you can afford to invest. They then move the funds to their platform, and give you a variety of simple portfolios to invest in, usually with ETFs.
How to open a trading platform account?
To get started with a trading platform is very easy. Firstly select the type of platform you wish to use. See the types of platform available above, or get a more detailed overview here.
Once you have selected you platform, then simply:
Download the app/go to the website and register your account
Verify your identity. This will usually mean providing proof of your identity, for example a passport, and proof of your address, usually a household bill.
Fund your account. Most platforms have a variety of options, such as bank transfer and card payment.
How to select stocks and shares?
Selecting shares can be a daunting process. One way to start is to look for investment funds such as ETFs or mutual funds because they already have diversification. They also offer variety in international stocks such as Europe specific stocks and stocks in emerging markets. Plus, investors can chose to invest in a fund with a very broad selection, or detailed, such as sector funds which cover specific industries.
Some funds are so-called distributing funds where dividends are paid out to the investor via cash or stock payments. At the opposite end of these are accumulating funds which keep "accumulate" the dividends that are paid by the companies to reinvest them.
Investing requires a fair amount of research. There are numerous online publications and trading magazines that may help in choosing the right stock.
Another helpful tool are watchlists. Most trading apps offer watchlists for free. Watchlist allow you to create a mock portfolio put with real prices and movements of the stocks and funds. In some way, it is like following a stock and be able to see how its value develops over time. You will also get other information such as dividend payments and market analysis. You can add as many stocks and funds, such as ETFs as you like and just observe them over a period of time so that you can get a first impression.
How to find specific stocks?
Research and learning are a massive part of investment, particularly when looking for stocks. There are hundreds of thousands of potential stocks out there, so it can be a daunting task. You can try to narrow it down by focusing on particular sectors, industries or countries you may be interested in. Then, you can read either dedicated financial publications, such as The Financial Times or The Motley Fool.
It is also worth keeping an eye on the news! Reading publications that cover world events such as The Economist can give you idea of industries and companies to invest in.
Finally, many investment platforms have a fantastic knowledge base that allows you to see the performance of a stock, and more information about the company. Hargreaves Lansdown and Interactive Investor both excel in this regard.
Are stocks risky?
There is risk in any sort of investment. It is always possible that your investment can go down in value, and even that you can lose all of your investment.
With any type of investment your capital is at risk.
With stocks, it is possible to manage your risk in various ways, and they are in some ways safer than other types of investment.
Two factors to consider when investing in stocks are:
Diversification
You have most risk in an investment when all of your capital is held within one asset. The more assets you have, and the more diverse they are, the less your investment portfolio is exposed to the fall in value of one particular asset or area of investment.
Not only is it possible to diversify your investment by owning stocks in multiple different companies, but it is also good to diversify by country and industry. For example, don't just own stocks in UK companies, ensure you have US company stocks, stocks from the EU, Asia etc. Also – don't just have stocks in one particular industry i.e. technology. Create a portfolio with a wide range of different types of stocks.
A good way to do this is to invest in funds. An Exchange Traded Fund – ETF, is a basket of different stocks that are diversified. You can even invest in several differently focused ETFs to diversify your investment even further.
Timescale
The shorter period you invest for, the more risk there is that you will lose money. This is for a couple of reasons.
Firstly, if you want to make a return on your investment quickly, say in under a year or 2, you will need to invest in riskier assets. Sure, the potential return is higher, but so is the risk of losing!
Secondly, a longer period of investing mitigates times when the stock market is low or there is a crash. For example, if you only invested for 1 year, and that year was 2008, then you would have had huge losses! However, if you plan an investment strategy for 5 year, 10 years and more, you are more likely to see a general positive return on your capital.
Articles on the wiseabout.money website may contain affiliate links. If you click these links, we may receive compensation. This has no impact on our editorial and any money earned helps us to continue to provide the useful information on our site.