In the past few years, technology has made investment and trading far easier. In the past you would need to get a broker, and navigate a complex world of fees and jargon. The rise of Fintech has meant that the average person can access the trading of a variety of different financial instruments via an app on their smartphone. This has led to a massive increase in the amount of people investing for the first time.
In this article we compare two fast-growing companies, both of whom have been around since the early 2000s, but who have seen their main growth over the last few years.
Etoro was founded in Israel in 2007, and in 2013 they launched in the UK. Users can trade stocks, shares, ETFs and forex via the app. In addition, trading CFDs is a large part of their business. They have over 25 million customers in over 140 countries.
Trading 212 was first launched in Bulgaria in 2004, and they also launched in the UK in 2013. They released the Trading 212 app in 2017, and since that time have gained a large amount of customers. Their offering is very similar to Etoro – a platform to trade stocks, shares and ETFs, but with a large focus on the trading of CFDs.
What is a CFD?
CFD stands for 'Contract For Differences' and refer to a customer being able to profit from the price change of a particular financial instrument. Essentially the trader will 'bet' whether the price of something will go up or down, and it is possible to win or lose significantly more than the initial investment. CFD trading is prohibited in the USA, but allowed in other territories such as the UK.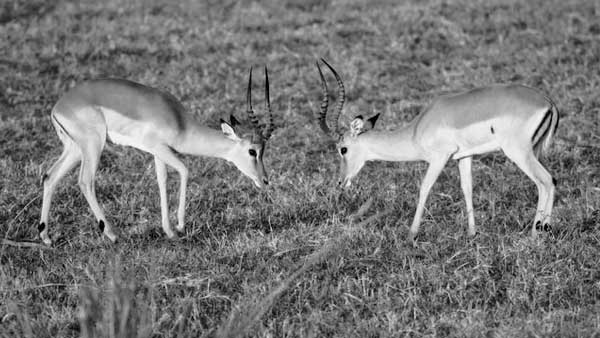 ---
Table of Contents
---
Trading 212 vs Etoro – Best for Plans, Costs & Fees:
Trading 212
Trading 212 do not charge for trading stocks or CFDs, or have any monthly subscription costs – hence their reputation for being a way to trade for free. However, in May 2021, Trading 212 introduced a 0.15% currency exchange fee for trading stocks that are quoted in a different base currency than the currency your account is in. For instance, if your account is in GBP and you wish to buy a US stock that is priced in dollars, you will need to pay 0.15% extra. This does mean that essentially trading is no longer 100% free on Trading 212.
Depositing Funds:
When depositing funds into your account, you can deposit any amount via bank transfer for free. If you use other methods i.e. credit/debit cards, Apple Pay/Google Pay etc, then you can deposit up to £2000 for free, and above that you will be charged 0.70% of the amount.
Withdrawing Funds:
Withdrawals from your account are free, but if you hold stocks in a different currency than your base account currency, they will charge an exchange fee of 0.5%.
Inactivity Fee:
No charges
CFDs:
With CFDs Trading 212 will make a percentage profit from the 'spread' i.e. the difference between the sell and buy price.
Etoro
Whilst Etoro allows the basic trading of stocks, ETFs and CFDs etc for free, there are costs for certain functions within the app, so it is important to be aware of these.
Depositing Funds:
The base currency of Etoro is USD. Therefore, any time funds are put into Etoro from a UK GBP account, you will be charged their standard fee, which is 0.50% of the amount deposited.
Withdrawing Funds:
Etoro charge a flat fee of $5 for withdrawing funds, with a minimum withdrawal amount of $30.
Inactivity Fee:
If your account is inactive for over 1 year, Etoro will start charging $10 per month.
CFDs:
With CFDs Etoro will make a percentage profit from the 'spread' i.e. the difference between the sell and buy price.
In addition, Etoro charge for holding positions on CFDs overnight or over the weekend.
Costs at a glance
Trading 212
Etoro
Trading Stocks or CFDs
0.15% fee on Stocks
and CFDs traded in another
currency than account
Free
Depositing Funds
Free on bank transfer.
0.70% above £2000 when
deposited via credit/debit card,
Apple or Google Pay
0.50% of the amount
deposited
Withdrawing Funds
Free if same currency,
otherwise an exchange
fee of 0.5% applies
$5 flat fee, $30 minimum
withdrawal amount
Inactivity Fee
no charges
$10 per month if the
account was inactive for
over a year
/ Verdict /
Both Etoro and Trading 212 ostensibly do not charge for trading. However, both have certain costs, especially relating to currency transfer, which are good to be aware of so you are able to minimize.
Trading 212 vs Etoro – Best for Features
Trading 212
Fee-Free stock and CFD trading
Fee-free stocks and shares ISA
Minimum Deposits – Customers can trade stocks and shares, and set up an ISA for a minimum deposit of just £1. To trade CFDs the minimum is £10.
Practice Account – Set up an account to trade with virtual money before you add deposits.
Fractional Shares – you don't have to buy a full share, you can just buy a fraction, allowing you to build up your holdings slowly.
Etoro
Copytrader: A key part of the Etoro advertising is the term 'social trading'. This refers to their Copytrader function, which allows you to copy the trades of successful traders on their platform. If you are good at trading, then you can also earn from other people copying your trades.
Trade stocks, shares and ETF and Forex.
CFD & Cryptocurrency trading
Virtual portfolio: Make practice trades with a virtual $100,000.
Extensive educational and research resources and tools.
/ Verdict /
The feature sets of each app are relatively similar. However, Etoro have their 'social trading' Copytrader function, which has proved incredibly popular, and perhaps gives them the edge, especially with beginner traders.
Trading 212 vs Etoro – Best for Safety & Security
Investing/CFDS:
Etoro and Trading 212 are both investment apps, and as such, any discussion of safety has to start with that. Different types of investments have different levels of risk, but even the basic trading of stocks and shares and ETFs, which is on the safer range of investment vehicles, still carry the risk of the investor losing all of their initial investment. Anyone using trading apps like these should always bear this in mind and try to diversify their risk.
More pertinently for this article, both Etoro and Trading 212 both feature CFD trading as part of their offer. Indeed, they are incentivized to try to encourage their users to move from the more standard trading towards trading CFDs, as it is more profitable for them.
Any customers looking to potentially use these apps to trade should think very carefully before trading CFDs, as the vast majority of people who do will lose money, and also it is possible to lose far more than your initial stake.
Company/Regulation:
Both companies are very similar in regard to their business and regulation. Both are long-standing and stable companies.
/ Verdict /
Both companies are very similar on all safety fronts. They are stable and well regulated, but with both any customer should be aware of the investment risks, especially with CFDs.
Trading 212 vs Etoro – Best for Other
Trading 212:
A key thing to note with Trading 212, is that currently UK users have to join a waiting list to open an account with them. It appears that they were so successful in attracting new customers in the last couple of years, that they were unable to keep up with demand.
Etoro:
Etoro Money is an e-money wallet where you can store cash and cryptocurrency, and you also get a Visa debit card. An Etoro Money account may be attractive to users of the Etoro investment platform, as you can transfer funds from your Etoro Money account into your Etoro investment account without any currency transfer fee.
/ Verdict /
That UK customers can open an account straightaway with Etoro is definitely a benefit! In addition, the Etoro Money product can be very useful in saving on currency transfer fees.
Trading 212 vs Etoro – Verdict
Trading 212 and Etoro have a similar offering, and the fact that they have both been able to gain a huge amount of customers is testament to the amount of people who are starting to trade. Trading 212 have had some issues with onboarding customers, plus Etoro have their highly popular Copytrader functionality. Therefore it might be worth heading over to Etoro first if you are keen to get trading.
Articles on the wiseabout.money website may contain affiliate links. If you click these links, we may receive compensation. This has no impact on our editorial and any money earned helps us to continue to provide the useful information on our site.