For consumers, budgeting has got a whole lot easier over the last few years. Thanks to Open Banking, banks and other financial institutions now have to give access to customer transaction data, upon the request of the customer, to licensed Fintech operators. This means that users can now connect a budgeting app to all of their accounts, so that they can see all of their finances in one place.
Unsurprisingly, many budgeting apps have sprung up in the last few years, looking to take some share of this new market. In this article, we compare one of the budgeting pioneers – Moneyhub, with one of the newer entrants to the market – Cleo.
Moneyhub have been offering budgeting tools since 2014, but more recently they have moved heavily into Open Banking, recently receiving investment of £18 million to develop their business.
Cleo was launched in 2016, and their product is based around an AI Chatbot that interacts with the user to help them budget. They have also received large investments recently.
Update on Cleo – February 2022:
From February 2022, Cleo will be withdrawing the paid version of their app, and many features of the free app, from the UK market. They claim that this will be temporary, and that they will re-launch in the UK within 12 months, although time will tell whether this will happen.
Cleo say that they have made this decision because they wish to concentrate on the US market, where they claim '99% of our users are based'. UK users will still be able to use certain features of the free Cleo app, but the paid version, Cleo+, will no longer be available, and UK users will need to withdraw any funds they have within the Cleo wallet.
You can see their full statement here.
This may be a good time to read our article Why did Yolt close? And is my budgeting app safe?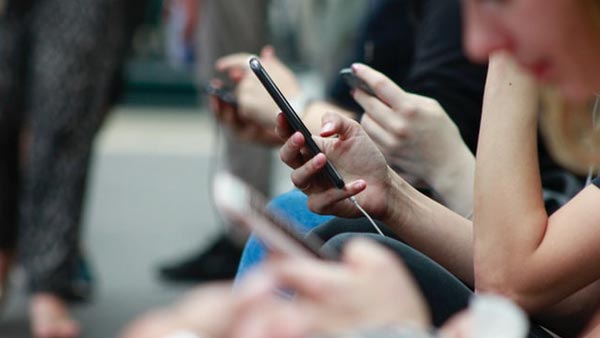 Table Contents
Cleo vs Moneyhub – Plans, Costs & Fees
Subscription Fees
Moneyhub charge a small subscription fee for using their app. The cost depends on which method you use to pay:
| | |
| --- | --- |
| Moneyhub direct | £0.99 per month, or £9.99 annually |
| via the Apple App Store | £1.49 per month, or £14.99 annually |
Moneyhub state that they receive the same amount via both methods due to the Apple fees.
Cleo have a free version of their app, but they also have their paid plan:
| | |
| --- | --- |
| Cleo | Free |
| Cleo+ | £5.99 per month |
The amount of features available within the free app is limited, so to get the full suite of tools you would need to subscribe to the paid version.
How do Cleo & Moneyhub make money?
Several popular budgeting apps make money by selling anonymized customer data to 3rd parties, which can allow them to offer their app for free. Both Moneyhub and Cleo state that they will never sell your data, and as such they intend to make money via their subscription fees.
/ Verdict /
Moneyhub's subscription fee is very low at only £0.99 (or less if you pay annually) per month. Cleo+, the paid version of Cleo, is much more expensive at £5.99 per month. Cleo do have a completely free version of their app too however.
Cleo vs Moneyhub – Features
Moneyhub
| | |
| --- | --- |
| Integration | Data from all of your financial institutions into one platform. |
| Spending Analysis | Automatic spending analysis on your transactions. |
| Spending Goals | Multiple goals can be set and tracked. |
| Nudges | Get automatic nudges updating your progress towards goals and with budgets. |
| Categories | Transactions are automatically categorized. |
| Real-life Advisors | Get financial advice from a live person. |
Cleo
| | |
| --- | --- |
| AI Chatbot | The heart of the Cleo app – a chatbot that gives you insights into your spending via various methods. |
| Set Budgets | Set Budgets – Set up budgets for all your different areas and be nudged to stick to them. |
| Spending Categorisation | The app categorises your pending into areas. |
| Savings Wallet & Automatic Savings | The app can be set to calculate how much you can save, and then put it into the Cleo wallet. |
| Salary Advance | Cleo will give you a £100 interest free advance on your salary. Only available on Cleo+. |
| Cashback | Earn cashback on purchases via certain retailers that you use often. Only available on Cleo+. |
Bank Connections
To be able to use a budgeting app, you need to bank with an institution that the app is integrated with. Therefore it is important for the budgeting app to have a comprehensive number of integrations with the biggest banks and credit card providers.
Moneyhub currently have 26 institutions directly connected, whilst Cleo have less at 14.
/ Verdict /
Moneyhub offer a more traditional budgeting focused feature-set that focuses on allowing you to apply their tools to your data. Cleo do have similar budgeting features, but they are presented very differently, with the chatbot being deployed to send tips and nudges to keep you on track.
Moneyhub have more bank connections than Cleo, so it is important to check that the app you wish to use is integrated with your primary bank.
Cleo vs Moneyhub – Safety and Security
Data Security
Open Banking technology is very safe, with providers not getting access to your logins or passwords, and only getting read-only access to your data. Both Cleo and Moneyhub utilize Open Banking. In addition, both providers claim to have bank-level encryption of all customer data.
Privacy
Some budgeting apps sell your data, but both Cleo and Moneyhub do not, so if privacy is an issue for you, then either of these products can work for you.
/ Verdict /
Both apps have a similarly high level of security and privacy built into their products.
Cleo vs Moneyhub – Other
Cleo and Moneyhub are largely similar in what they do. Both use Open Banking technology to connect to your bank and collect your financial transaction data. They then use tools to analyse your data, and provide insights that assist you in your budgeting. The real difference however is that Cleo is based very much around their AI Chatbot, which interacts directly with the user, pushing them to achieve their goals, whilst Moneyhub is far more focused on giving the user the tools to do the analysis themselves.
Conclusions
These 2 apps do differ in certain ways in regard to pricing, features and bank connections. However, by far the biggest difference is in the presentation. Cleo is far more targeted at an audience comfortable with a social media/chat app gamified style, whereas Moneyhub has the more old school feel of a banking app or similar. Really the key for making a decision would be to try each app out, and find out which style best suits the way you wish to manage your finances.
Articles on the wiseabout.money website may contain affiliate links. If you click these links, we may receive compensation. This has no impact on our editorial and any money earned helps us to continue to provide the useful information on our site.