The last 5 years or so have seen an explosion in the number of financial technology, (or Fintech) companies in the UK and across the world. The emergence of new technologies, combined with the launch of Open Banking, has enabled companies to bring innovative new products to the market. Open Banking has meant that the traditional finance companies, such as banks, now have to allow licensed Fintech companies access to customer financial data on request. This has meant that budgeting apps that gather all of your data in once place, and then apply budgeting tools to your finances.
Unsurprisingly, this has led to a number of new budgeting products being launched. In this article, we compare two of them.
Emma was launched in the UK in 2018, and in the USA and Canada in 2019. Cleo was founded in 2016, and is available in the UK, USA and Canada.
Update on Cleo – February 2022:
From February 2022, Cleo will be withdrawing the paid version of their app, and many features of the free app, from the UK market. They claim that this will be temporary, and that they will re-launch in the UK within 12 months, although time will tell whether this will happen.
Cleo say that they have made this decision because they wish to concentrate on the US market, where they claim '99% of our users are based'.
UK users will still be able to use certain features of the free Cleo app, but the paid version, Cleo+, will no longer be available, and UK users will need to withdraw any funds they have within the Cleo wallet.
You can see their full statement here.
This may be a good time to read our article Why did Yolt close? And is my budgeting app safe?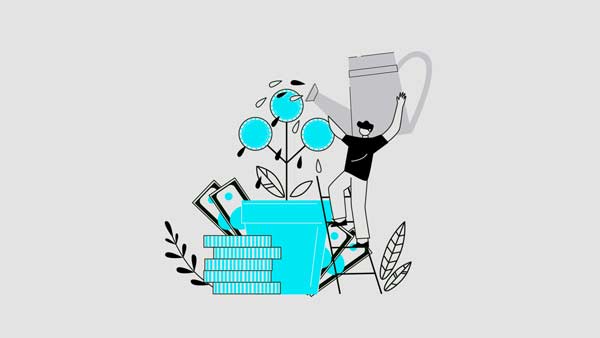 ---
Table of Contents
---
Cleo vs Emma – Plans, Costs & Fees
The basic version of Cleo is free. However, they have a paid version of the app called Cleo+, which costs £5.99 per month, which has several more features not available on the free version.
Emma also have a free version, but they have 2 paid tiers that have extra features:
| | |
| --- | --- |
| Emma Plus | £4.99/month or £41.99/annually |
| Emma Pro | £9.99/month or £81.99/annually |
How do Emma and Cleo make money? Budgeting apps will usually make money in 3 ways. Firstly by charging a fee to use the app. Secondly, an app may recommend 3rd party products to their customers and get referral fees. Finally, some apps will sell encrypted customer data to 3rd parties (which may bother people concerned about privacy). Both Emma and Cleo have a paid version of their app, and are clearly hoping to get as many of their customers on to their paid version as possible. Also – both apps are very clear that they will not sell your data, so there are no privacy worries.
Verdict
Whilst both apps have free versions, they clearly want you to be upgrading to the paid versions. Cleo+ at £5.99 per month and Emma Plus at £4.99 are priced similarly, whilst Emma Pro is quite pricey at £9.99 per month – so you would definitely have to need the features included within that to make it worthwhile.
Cleo vs Emma – Features
Cleo
AI Chatbot – The app is built around this. The bot interacts directly with you to help budget
Set Budgets – Create budgets within the app
Spending Categorisation – Automatically categorise spending
Savings Wallet & Automatic Savings – The app calculates what you can save and sends to the savings wallet
Salary Advance – Interest free advance of £100 on your salary. Only available on Cleo+
Cashback – Get cashback on purchases via shops you often use. Only available on Cleo+
Emma
Connect all of your accounts to Emma
Spending Categories
Save on subscriptions via Emma suggestions
Set your payday and sync to your budget
Analytics on your spending
Marketplace – find other financial products
Save money on bills
Payments from within the app
The above features are available on both the free and paid versions of Emma. There are also some other features that are only available on the paid versions:
Cashback
Goals for savings
Create custom categories
Export data
Calculate your net worth
Can the Cleo or Emma features help you with your finances? Read our 7 Rules for financial life article here.
Verdict
In general the feature-sets of each app are quite similar in regard to budgeting, with each app having some unique functions on their paid plans, such as Salary Advance on Cleo, and Calculate your net worth on Emma. Emma have more bank connections, but both support the main banks within the UK.
Cleo vs Emma – Safety and Security
Data Security
Emma and Cleo are licensed Fintech companies and are regulated by the Financial Conduct Authority (FCA) in the UK. As they both use Open Banking technology to access your data, the process is very safe. They would never have access to your logins or passwords, and have only read-only access to your data.
Privacy
Unlike some other budgeting apps, both Cleo and Emma state that they do not, and will never sell your data.
Verdict
Emma and Cleo both utilise modern encryption techology and Open Banking, and thus should be safe to use. In addition, neither product will sell your data.
Cleo vs Emma – Extras
One thing that Cleo and Emma have in common is that they are both named like a person. This is no coincidence, as they are both trying to position themselves as being a friend who helps you budget. Emma claim they would be 'your best financial friend', while Cleo take it a step further, by using their AI driven chatbot to interact with the customer, as if it was a friend 'roasting' you over social media about your bad financial habits.
At the heart of each app, they do have relatively similar and comprehensive feature-sets, so a big part of your choice of which app to use will be down to which approach you prefer.
Conclusions
The 2 apps are quite similar in that they both have a subscription fee that is relatively high compared to some other apps. They also don't sell your data as some other apps do. In the end it will come down to which one you prefer in regard to presentation. Luckily, both apps have a free version, so it is possible to 'try before you buy'!
Articles on the wiseabout.money website may contain affiliate links. If you click these links, we may receive compensation. This has no impact on our editorial and any money earned helps us to continue to provide the useful information on our site.