Emma Finance App – In Brief
Emma is a smartphone focused budgeting app that allows you to connect all of your bank accounts, credit cards and more into the app. You can then use Emma to analyse your spending, and use their tools to get more clarity on your finances.
---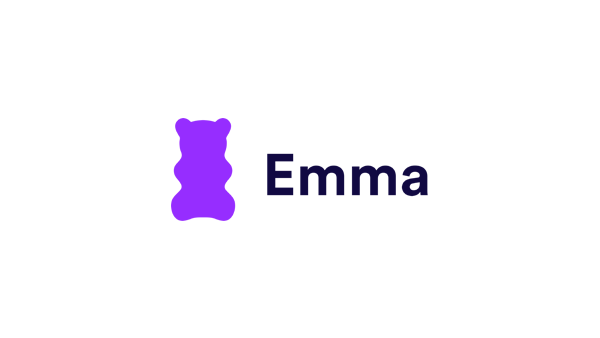 ---
Table Of Contents
---
Emma App Pros & Cons
Pros:
Comprehensive budgeting tools
Uses open banking to connect to large number of banks etc
Categorise you spending and set budgets
Find ways to save via Emma suggestions
Cons:
Several features only available on paid versions of app
The light-hearted style of the app may not suit all users
---
What is Emma App?
Emma exists largely because of the emergence of open banking. This new directive, driven by governments desire to hand back the ownership of consumers financial data back to them, means that existing financial institutions such as banks, have to open up the data to licensed financial technology providers. One of these provider is Emma. They can now connect to all of your institutions, whether banks, credit cards, savings providers, or even cryptocurrency providers. They can then combine this data, and display it as a complete overview of your entire financial life.
Before, you would need to log in and out of multiple different sites, and then put the data in a spreadsheet so you could have any sort of oversight. Now, with apps like Emma, you can do this automatically. This obviously gives you much more power to control your spending and finances, and can help in cutting costs, saving money, and growing your wealth.
Emma currently have connections with all of the major banks and credit card providers, and also with large cryptocurrency platforms such as Coinbase, Kraken and Binance. They say they will continue to add more different financial providers as time goes by.
To set up your account on Emma, you first need to download the app on to your smartphone and set up an account. Once that is done, you can see the list of supported financial organisations within the app. You choose the ones you wish to integrate, give your consent, and then your data will be populated within the app.
Emma App Features
Connect your accounts to Emma – banks, credit cards and more
Comprehensive budgeting features
Set budgets – across all your categories
Transfer money between accounts – via the Emma app
Spending Categories – bills, entertainment, subscriptions
Save on subscriptions – via Emma suggestions
Set your payday – and sync to your budget
Analytics on your spending
Emma Marketplace – find other financial products
The above features are available on both the free and paid versions of Emma. There are also some other features that are only available on the paid versions:
Cashback
Goals for savings
Create custom categories
Export data
Calculate your net worth
Who is Emma App for?
Emma is available to users in the UK, USA and Canada. They focus on personal accounts, with business accounts not currently being supported.
Emma integrates with many different financial institutions, so it is best to check whether they support the ones you use, so you can ensure you are able to integrate Emma and get your data into the app. They UK banks that are currently supported by Emma are:
| | | | |
| --- | --- | --- | --- |
| American Express | HSBC Bank | Natwest | Tesco Bank |
| Bank of Scotland | Halifax | Paypal | Ulster Bank |
| Barclaycard | Lloyds Bank | Revolut | Virgin Money Credit Cards |
| Barclays Bank | MBNA | Royal Bank of Scotland | Virgin Money Investments |
| Chip | Marks & Spencer | Santander | Virgin Money Savings |
| Danske Bank | Monzo | Starling Bank | |
| First Direct | Nationwide Building Society | TSB Bank | |
---
---
Emma App Costs & Fees
The basic version of Emma is free, and within this version you do get many features. Emma have 2 higher tiers also, which offer more budgeting tools:
Emma Plus – £4.99 per month or £41.99 annually
Emma Pro – £9.99 per month or £81.99 annually
How do Emma App make money?
It is mainly via the subscriptions, but they will also get commissions for referrals to 3rd party products via their marketplace.
Unlike some other budgeting apps, Emma does not sell your data to 3rd party companies, relying instead on their subscription fees to make money.
Is Emma App Safe?
As Emma is a budgeting app, and does not hold your money, you do not need to worry that you can lose any money with them.
They do hold your data however, but they utilize open banking technology to access your financial data, and claim to have bank level security. They also have 'read only' access to your data, which means they cannot make any changes to your accounts. Finally, login details such as passwords are never stored.
Emma App Customer Reviews
The Emma app has a rating of 4 out of 5 – great, on Trustpilot. 71% of the reviews are 5 out of 5, and users are positive about how the app has allowed them to take control of their finances. 14% of the reviews are 1 out of 5 – Bad. These users almost all seem to be upset with the support on offer. There are only a very small number of reviews on Trustpilot, which seems slightly odd for a company that claims to have over 600,000 users. It would be good to check other sources of reviews also if you want to check what other people are saying.
Emma App Competitors
Which is better – Emma App or Money Dashboard?
Read our full Emma vs Money Dashboard comparison
Which is better – Emma App or Snoop?
Read our full Emma App vs Snoop comparison
Which is better – Emma App or Moneyhub?
Read our full Emma App vs Moneyhub comparison
Emma App FAQ
Is the Emma app worth it?
There are several budgeting apps on the market in the UK, and Emma is one of the ones that has paid versions of the app. You should ensure that you get the benefit of the extra tools that the paid versions offer if you decide to sign up, so that your budgeting saves you more than the cost of the app!
What is the alternative to Emma app?
There are several alternatives to Emma, such as Money Dashboard, Snoop, and Moneyhub. All of these apps provide good budgeting features, so it may be a case of trying each app to see which one you prefer.
---
Emma App Verdict
The Emma app has some very useful budgeting features, that can really help you to control your budget. Having everything in one place is such a powerful tool, that it almost cannot fail to help. Within the budgeting app marketplace, Emma does not have anything especially unique, and indeed, there are some features that are only available on the paid versions of Emma, whilst some other apps provide very similar features for free. Really it comes down to taste. If you like the Emma app itself, and the way it presents itself, then it could be worth paying the monthly fees. However, it makes sense to try things out on the free version before taking the plunge.
Articles on the wiseabout.money website may contain affiliate links. If you click these links, we may receive compensation. This has no impact on our editorial and any money earned helps us to continue to provide the useful information on our site.