**Money Dashboard closed down their app at the end of October 2023. Check out our Money Dashboard alternatives article to see the other options.
Money Dashboard – In Brief
Money Dashboard is actually a very descriptive name for the product they offer, as it is basically a dashboard where you can see all of your various financial products in once place, so you can have an amalgamated overview. Whether it is bank accounts, credit cards, or even store cards, Money Dashboard connects directly to your data, and displays it in one place, even giving you totals of your balances, debts, and outgoings.
---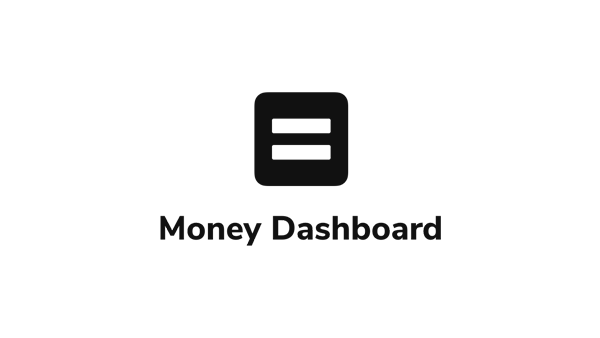 ---
Table Of Contents
---
Money Dashboard Pros & Cons
Pros:
Connect to all of your bank, credit card and store card accounts.
See all of your finances in one place.
The app is completely free to use.
The app is less gimmicky and intrusive than some competitors.
Can use the app on a computer as well as a phone
Cons:
The app is slightly harder to set up than some competitors.
The company does sell data to third parties.
---
What is Money Dashboard?
Money Dashboard have paid something of a price for being ahead of the curve. Fintechs who have formed more recently have built their systems mobile/app first, whereas the original Money Dashboard product was built primarily for desktop computers.
To mitigate this, in 2020 Money Dashboard launched their new Neon product. Their older 'classic' product used more complicated methods to get your data into their app, and was computer focused. The Neon product has been built mobile/app first, and takes full advantage of Open Banking technology, which allows them to easily integrate with your bank or financial provider, to get your data so it can be analysed via their app.
Once their Neon product was launched, all new users to Money Dashboard had to use the new version. They do state that they will continue to support their older version for existing customers. If existing users wish to move from the old 'classic' Money Dashboard to the new Neon version, the integrations and data would need to be done over again, as there is no system in place to migrate between the two.
Money Dashboard Features
Connect all of your bank, credit cards and more – over 50 institutions supported
Money Dashboard Neon app – for iOS and Android.
Create spending categories – across all of your accounts.
See bills and subscriptions – all in one place.
Create budgets – within the app.
Easily see the balance available to spend – after all bills taken
Bespoke customization of the platform – to fit your own requirements.
Set custom payday – within the app
Automatic notifications – when your balance is low
Who is Money Dashboard for?
Money Dashboard is not technically limited to just UK based users. However, they are only connected to UK banks, so really you would need to be based in the UK to get the most value from it.
Money Dashboard is connected to over 90 different banks, credit card providers, building societies, store cards, and more. See the complete list here.
Money Dashboard allows you to create your own financial dashboard which integrates data from multiple different financial institutions. Therefore it would suit people who have various different places where they have financial transactions, who wish to be able to see them all in once place so they can budget better.
---
---
Money Dashboard Costs & Fees
Money Dashboard is free. There are no costs for any of the usage of the app.
How do Money Dashboard make money?
Money Dashboard makes money by recommending financial products and services to its users, and by providing anonymous data of the spending practices of their users to third parties.
Is Money Dashboard Safe?
Money Dashboard never actually holds your money, so there is no risk of losing funds with them.
In terms of personal financial data, Money Dashboard are fully regulated by the UK's Financial Conduct Authority (FCA), and have bank level encryption. They never store any login details or passwords from your accounts.
One thing to bear in mind is that Money Dashboard is a free app, so they need to make money somehow! They do that by selling anonymized transaction data from their customers. You cannot be identified via this, but it may not be right for some privacy conscious people.
Money Dashboard Customer Reviews
Money Dashboard was voted Best Personal Finance App at the 2020 British Banking Awards.
Despite claiming over 600,000 customers, Money Dashboard do not have very many reviews on their Trustpilot page. This could potentially be because it is a free service, and they do not actually hold customer's money, whereas many of the more commented on products on Trustpilot are paid services.
Currently they have a rating of 2.8 out of 5, from around 160 reviews, with 47% being 5 out of 5, and 12% being 1 out of 5.
Money Dashboard Competitors
Which is better – Money Dashboard or Emma?
Read our full Money Dashboard vs Emma comparison
Which is better – Money Dashboard or Snoop?
Read our full Money Dashboard vs Snoop comparison
Which is better – Money Dashboard or Moneyhub?
Read our full Money Dashboard vs Moneyhub comparison
---
Money Dashboard FAQ
Can I trust Money Dashboard?
Money Dashboard are regulated by the FCA, and have high levels of encryption to protect your data. They also do not hold any of your money, so should be safe to use.
Is Money Dashboard a bank?
No, Money Dashboard is an app that connects to your bank (or other financial institution) to get your transaction data. They then display the data in the app so you can budget effectively. Money Dashboard do not offer any banking services or hold your money.
Does Money Dashboard have an app?
Money Dashboard Neon is the smartphone app version of Money Dashboard, which was launched in 2020. All new customers that sign up have to use Neon, with only legacy customers able to use the old desktop computer version.
---
Money Dashboard Verdict
A pioneer in UK Fintech, Money Dashboard risked being overtaken by various newer products on the market, but with their launch of Money Dashboard Neon, which utilizes open banking and mobile first technology, they have the chance to stay in the game.
The ability to see all of your financial transactions, from all of your providers, is a fantastic superpower to help you see the wood from the trees and efficiently manage your finances, and the Money Dashboard has one of the best platforms to enable you to do that, and on top of all that, it is also free!
Articles on the wiseabout.money website may contain affiliate links. If you click these links, we may receive compensation. This has no impact on our editorial and any money earned helps us to continue to provide the useful information on our site.