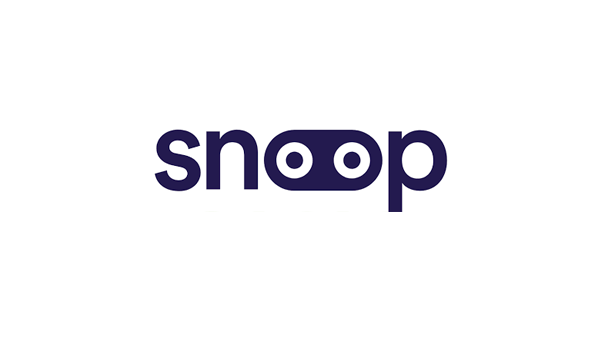 ---
Table Of Contents
---
Snoop App – In Brief
Snoop is a smartphone based budgeting app, that connects all of your bank and other financial accounts into one place, so you can have an overview and more efficiently manage your finances.
---
Snoop App Pros & Cons
Pros:
Many useful budgeting features
Snoop app is free to use
The app automatically searches for ways for you to save on your spending
Cons:
Snoop earn revenue by selling anonymised customer data
Snoop focus on recommending other products to their users
The app is quite new so still adding features
---
What is Snoop App?
Snoop is a smartphone focused app, so you will need to first download the app on to your phone. Once you have done that, you create an account, and then you need to integrate your financial institutions. To do that, you navigate via the app to their integration page, find your bank or provider, and then you need to log in to your account there as you normally would (Snoop never sees your login details). Once that is done, you simply grant permission to Snoop to get your data.
Once you have done this for all of your banks and other providers, you can then see all of your transaction data within the app, and apply all of the features outlined below to your finances.
Some people may see some negative connotations with the word snoop. However, once you look at the features of Snoop the product, it does seem to make more sense. A big part of what Snoop offer is to identify wasteful spending, and recommend where you can save, for example of subscriptions, utilities bills etc. In a way, they are snooping on your spending, but ideally to benefit you.
Snoop App Features
Spending Sorter – Snoop automatically categorises your spending
Payment Hub – a list of all your outgoing payments in one place.
Spending Summaries – daily, weekly and monthly summary updates
Checkers – These analyse your spending in certain areas and suggest ways to save.
Discount Code Finder – Snoop finds vouchers for you to save
Money Saving Scanner – the app finds you money saving products and opportunities
Mortgage Manager – compare your mortgage with other deals in the market
Look Ahead – every Sunday be automatically informed of outgoings due in the coming week
In addition to the live features on Snoop, they do have several more features in development, which they detail on their website.
Payday Predictor
Spending Catch Up
Savings Saver
Who is Snoop App for?
Snoop are connected to most of the largest banks and credit card providers in the UK. Before using Snoop, it makes sense to check whether the providers that you use are supported. Currently Snoop support:
| | | | |
| --- | --- | --- | --- |
| Amex | Creation Cards | Nationwide | The One Account |
| Bank Of Ireland | Danske | NatWest | TSB |
| Bank of Scotland | First Direct | NatWest One | Ulster |
| Barclaycard | Halifax | RBS | Vanquis |
| Barclays | HSBC | Revolut | Virgin Money |
| Cahoot | Lloyds | Sainsbury's | Virgin One Account |
| Capital One | M&S Bank | Santander | Yorkshire Bank |
| Clydesdale | MBNA | Starling | |
| Coutts | Monzo | Tesco | |
In addition, Snoop can collect the data from any New Day credit card. New Day are a company who team with large brands to provide credit cards, so you would have a credit card from New Day if you have a credit card from any of these brands:
| | | | |
| --- | --- | --- | --- |
| Amazon | Dorothy Perkins | Laura Ashley | Topman |
| Aqua | Evans | Marbles | TUI |
| Argos | Fluid | Miss Selfridge | Wallis |
| Burton | TopShop | Opus | |
| Debenhams | House of Fraser | Outfit | |
---
---
Snoop App Costs & Fees
The Snoop app is free to use, and there are no subscriptions or fees.
How do Snoop make money?
A large part of the Snoop app is to assist you in identifying opportunities to save money, whether moving to a new utility supplier or to a savings account that pays you more interest. Snoop would make a fee for introducing customers to these companies. They state that they recommendations are not influenced by these payments.
In addition, Snoop sell data on customer spending trends to other businesses who wish to utilize this data. All of the data is fully anonymized so personal spending and identity information are never given out.
Is Snoop App Safe?
As a budgeting app, Snoop never hold any of your money, so there is no risk of loss.
Snoop use open banking technology, which is very safe and secure. They are fully regulated by the Financial Conduct Authority (FCA). They state that they have 'bank-level security', and they will never have any access to any of your passwords or login details.
Snoop is free to use, and there is an old adage (often used in regard to companies like Facebook) that if the service is free to use, then you are the product. Snoop's business model is based on making money on selling the anonymized spending data from their customers, so if you are not comfortable with this, then it is better to use a budgeting app who don't do this (but be prepared to pay a subscription).
Snoop App Customer Reviews
Snoop so far have a very small number of reviews on Trustpilot – perhaps reflecting how new they are on the market. They currently have a rating of 4.3 out of 5 from 35 reviews, but it is hard to get a definitive idea from such a small sample size. It make sense to check other sources such as Reddit, to see what other users are saying about the app.
Snoop App Competitors
Which is better – Snoop App or Money Dashboard?
Read our full Snoop App vs Money Dashboard comparison
Which is better – Snoop App or Emma App?
Read our full Snoop App vs Emma App comparison
Which is better – Snoop App or Moneyhub?
Read our full Snoop App vs Moneyhub comparison
Snoop App FAQ
Do you have to pay for Snoop?
No, the Snoop app is free to use, and they do not have any paid versions. Snoop make their money from selling anonymized customer data, and referring their users to other products.
Is it safe to connect your bank account to Snoop?
Snoop use open banking to connect to your bank. Open banking is a highly regulated and very safe system, so connecting your bank should not cause you any problems.
---
Snoop App Verdict
Snoop have recently entered an increasingly crowded marketing for budgeting apps, and time will tell if they are able to succeed in the face of this competition.
In some ways, it is possible to detect that Snoop are new, as they are open about the features that will be coming soon. Some of these features are already live with their competitors, so it could be argued that it is best to wait until the Snoop app is completely finished.
However, with apps, the usability is everything. Some, like Emma, are quite gamified, with lots of social media like touches, whereas others, such as Money Dashboard and Moneyhub, are more serious. Snoop is more on the light-hearted and fun side. Really, it makes sense to try out Snoop, to see if it works for you, and fits your style. It is always going to be use a service that you like to use.
If Snoop does suit you, then you can be using it, and take advantage of all of the new features as and when they come online.
Articles on the wiseabout.money website may contain affiliate links. If you click these links, we may receive compensation. This has no impact on our editorial and any money earned helps us to continue to provide the useful information on our site.