We can grow our wealth if we think past the classical ways of earnings i.e. beyond the salary from full-time employment. By understanding the different types of earnings we can unlock potential supplementary income.
Diversifying our income streams can be just as important as diversifying our portfolio of shares and savings, and can give us additional security.
Understanding the different type of earnings will open up a new way of thinking about personal finance and wealth. It can have a freeing effect, when job security becomes a lesser worry.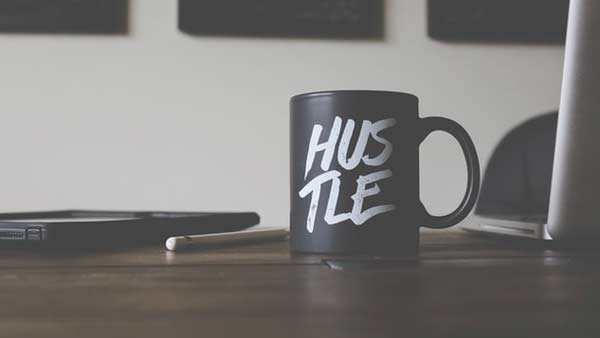 So let's look at some common types of earnings:
1. Earnings from employment
This is active income from a salary paid to you by an employer. How high the salary is depends on a number of factors such the demand on a specific skill-set, the time it took to train or study, how lucrative the industry is, prestige of university, hierarchical order of the position held in the company and connections amongst other factors.
Getting earnings from employment means you are trading your time, offering your skills and knowledge for a specified number of hours. If you aren't working, you are not earning. This type of income can reach its limits of earning potential depending on the position held. Some ways to increase earnings in employment are to either climb the corporate ladder, to obtain new and in-demand skills, doing the same type of job in a different industry, or working in the private sector vs public sector.
2. Earnings from interest on savings
Regardless of the current interest rate, earning interest is passive income. It happens constantly, even while we are asleep. Pre financial crash, the interest rates in the UK were actually quite decent, they were above the rate of inflation and were almost risk free. Nowadays, this is not the case anymore. Current interest rates are a sad fact. But, at rates at around 1% it's still better to earn some interest on cash that is held in an emergency fund rather than none.
3. Earnings from profit
Buying products directly from a manufacturer, getting products manufactured to specification or producing/manufacturing products on your own, if the facilities are there, can bring huge profit margins. This area requires a great deal of effort and/or knowledge, an instinct for current trends and the ability to create customer wants via intelligent marketing. Presently, it seems that the market is saturated by everything, but that doesn't mean that it cannot be done. Finding a product that hits the mark could be financially extremely rewarding. On the flipside it can also be financially devastating if huge amounts of cash had to be invested beforehand and there is a lack of demand for a product.
In a nutshell the earnings from profit are what is left over after the cost of manufacturing, packaging and the marketing of a product.
This type of income is not exclusive to consumer goods, but can also include property. For example, buying property in need of an upgrade and selling after an extensive modernisation can bring a healthy profit.
4. Earnings from rentals
While buying and selling a property can bring in immediate earning from profits if all goes well, renting out a property will bring in earnings from rentals. Earnings from rentals are steady income as long as the property remains rented out.
Earnings from rentals require an initial investment and money for maintenance. However, depending on the rental they can bring in a healthy income with little effort.
And it doesn't stop there, machinery, camera equipment, DIY tools, entertainment systems, gazebos, clothes, cars etc. This type of income requires some knowledge about demand, an initial investment, good insurance and a good commercial lawyer who can draw up a contract.
5. Capital Gains Earnings
This category covers assets that increase in value over time such as stocks and shares, tangible assets such as houses, art, cars etc. In addition, intangible assets such as intellectual property. As with all the other categories, capital gains tax applies when assets are sold where the selling price exceeds the purchase price. The tax rate varies for every country. Advice from an accountant knowledgeable in this area might save you some money .
6. Earnings from royalties
While earnings from royalties is not a category that everyone can pull off, for those who have the necessary skills and talents, it can become a money making machine.
Earnings from royalties are a percentage of revenue from a sale. Often, the royalties on e-books is higher than the royalties for printed books.
This can be books, music or movies. In addition to royalties from actual sales, there are royalties that are applied for streams of music and movies.
Out of all the types of income streams discussed, this is potentially the hardest to break into as it requires talent and a great deal of perseverance. On the upside however, if it isn't movies, it doesn't require a huge amount of capital to start.
Earnings from royalties is not trading time for money, it is trading intellectual property for money. Because of this, the earning potential can be huge.
Realising that there are other possible ways to make money, could be just what is needed to become more creative and entrepreneurial. If the opportunity is there, the great idea, the know-how, then it could be the start of financial independence. How great would it be, if the worry about losing a job is not such a big concern, because there is the security of several other income streams? In addition, making that transition from not trading time for money, can have an infinite effect on earnings.